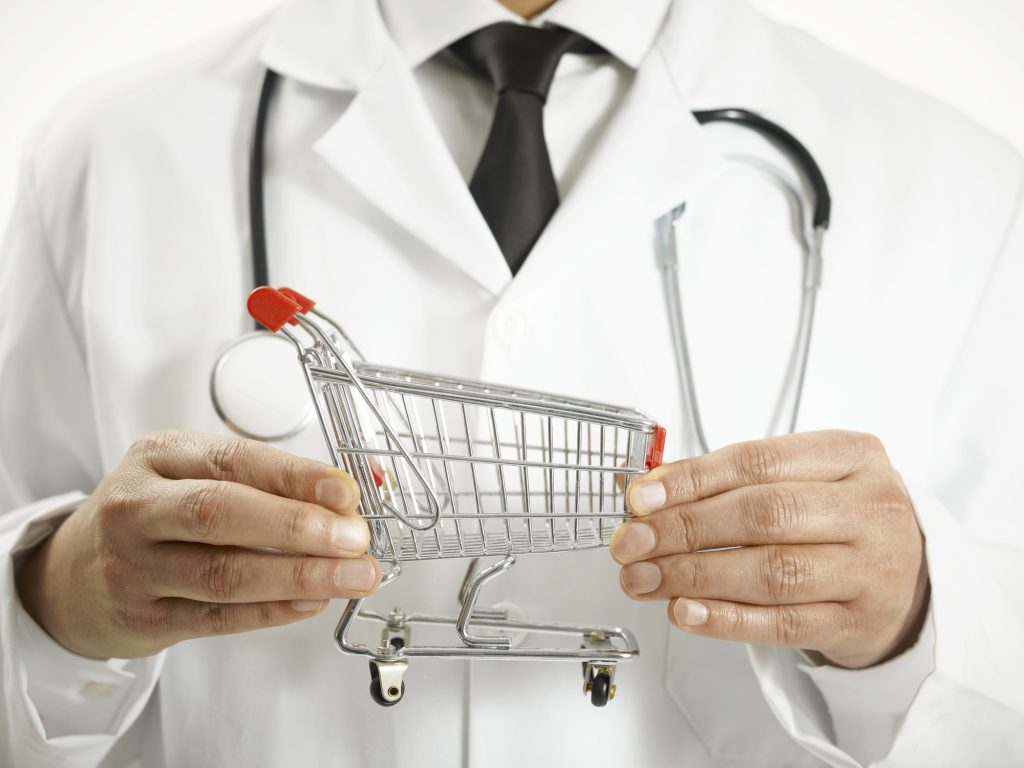 Author: Justin Mckibben
When discussing the very real devastation of the opioid crisis some people are still skeptical as to how big of a part prescription opioids play in the problem. While all patients should have access to comprehensive care for conditions relating to severe pain, ignoring the fact that prescription drug abuse is a crucial element of the epidemic is far too careless.
Many states had to face the issue of pill mill clinics and doctor shopping. Now one state, in particular, is now taking massive action in hopes of ending a very serious problem that has only grown over the years. Authorities in North Carolina took a close look at how prescription drugs wind up on the streets.
One of the key factors to narcotic medications hitting the illicit market was doctor shopping.
Doctor Shopping Stats
First, let us explain what doctor shopping is for those unfamiliar with the concept. Innovations in Clinical Neuroscience described the practice of doctor shopping, saying it:
"- entails the scheduling by patients of office visits with multiple clinicians for the same agenda, either for a continuing illness or to procure prescription drugs illicitly. As expected, the explicit definitions in the literature vary considerably, with a significant proportion focusing on a given illness episode."
Essentially, doctor shopping is when patients visit multiple doctors with the intention of having a prescription given and then filled from each physician, giving them an abundance of medications.
Now in the case of North Carolina, this tactic grew a great deal of momentum as the opioid epidemic spiraled out of control in the past few years. According to WRAL, a Raleigh-based news outlet:
In 2010, the State Bureau of Investigation says there were 88 doctor shopping cases.
In 2016, that number rose to 184
That is a 110% increase in doctor shopping incidents!
According to NBC Charlotte:
Approximately three people North Carolina die every day in due to drug overdoses.
Around half of those deaths are due to opioid painkillers.
So now, what moves is North Carolina making to try and fight back?
The Strengthen Opioid Misuse Prevent Act
After realizing just how big of an issue prescription drugs were playing into their current drug problem, officials in North Carolina have decided to put measures in place to try and prevent doctor shopping.
Starting January 1st with the new year, North Carolina enacted a new law, referred to as the Strengthen Opioid Misuse Prevent Act. So what does this new measure do?
It allows doctors to only give a five day supply of opioids for pain from certain injuries, like broken bones.
After a surgery, it allows doctors to prescribe a seven day supply.
Refills can be given as needed, but the first refill will be limited.
North Carolina also gave some thought to protecting those in severe need of pain management resources. The new law does not apply to those with:
Nursing home residents
People in hospice care
Local Authorities Unsure of the Future
The executive director of the North Carolina Board of Pharmacy, Jay Campbell, told reporters that while the action is being taken, it will probably never be completely eliminated. Campbell states,
"We're certainly hoping that we can radically reduce the scope of drug diversion from pharmacies or any place else. But it is a problem that is never going to go away."
However, Campbell believes there are certain indications of doctor shopping that pharmacists can keep an eye on as well, such as:
The patient is visiting a pharmacy far outside their normal location.
The patient brings in prescriptions from doctors the pharmacy is not familiar with.
Officials trying to stop doctor shopping in the area are asking pharmacists to be alert and ask questions when appropriate. Meanwhile, they are also working to develop other means of drug monitoring, including a system in which North Carolina doctors can register when they prescribe opioids to monitor records and catch patterns of doctor shopping.
There may now be some light at the end of the tunnel. Overdose death rates due to many legal prescription opioids are still rising, but they are rising far more slowly than that of fentanyl and other synthetic opioids according to a CDC report. While it is terrible that the death rates are still increasing, the fact that the rate of progression has slowed noticeably could suggest that many of the recent efforts aimed at curbing widespread over-prescribing practices could be starting to have a positive impact on the extent of the opioid crisis.
Medical Detox for Opioids
An important thing to remember is that for those suffering from substance use disorder or a physical dependency to opioids should always seek safe medical treatment in order to get off these powerful drugs. Opioid abuse presents an inherent risk to the body and the brain. Because of the often difficult and uncomfortable withdrawals, detoxing from opioids is best done in a safe medical environment.
Palm Healthcare Company's detox facilities will offer a more comprehensive model for recovery from opioid addiction. Medical detox consists of both psychological treatment from professionals for both addiction and co-occurring mental health issues, as well as pharmacological treatment from medical specialists who can decide if there are optional medications to help ease the detox process.
What a medical detox for opioids should always do is provide a trained staff to monitor important vital signs like:
Respiration levels
Blood pressure
Body temperature
Heart rate
Abruptly discontinuing opioids can be painful or even damaging to the body. Make sure to seek the appropriate help. If you or someone you love is struggling, do not wait. Please call toll-free now. You are not alone.