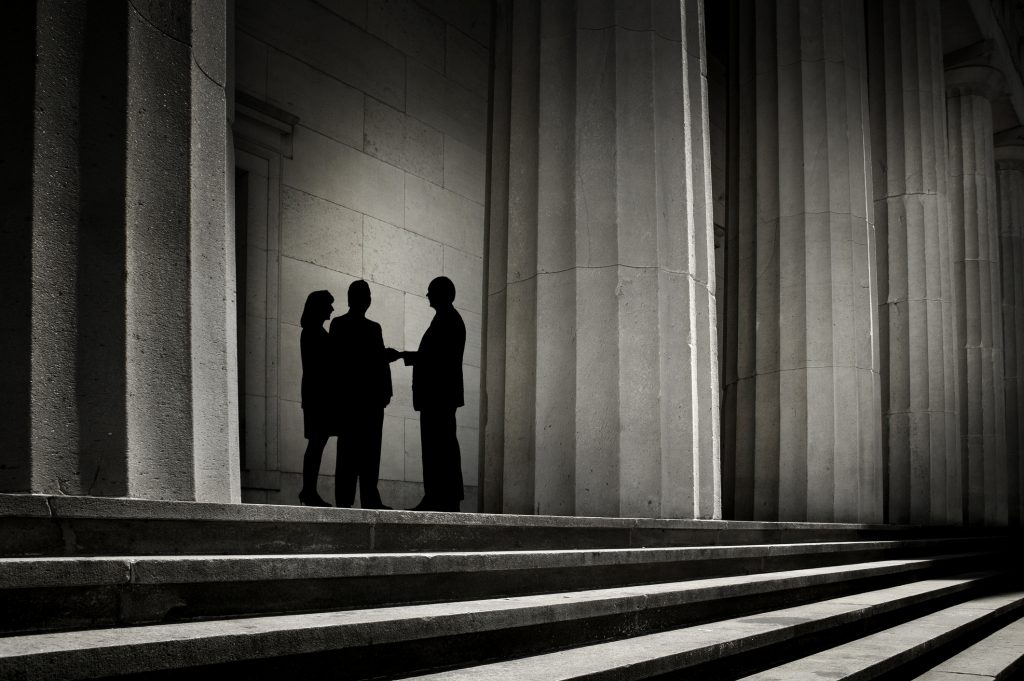 Author: Justin Mckibben
Ever since the true nature of the opioid epidemic in America began to come to light, and people started to see the gravity of its impact in communities across the country, there have been plenty of efforts to find out how we ever got this far. We continue to ask who should be held accountable. Was it the black market drug trade? Was it the synthetic opioids coming from overseas? How did it get this bad?
Just this past week 60 Minutes and The Washington Post joined forces to interview Joe Rannazzisi, who is said to be the most important whistleblower ever on 60 Minutes.
Joe Rannazzisi is a former agent of the Drug Enforcement Administration (DEA) who ran the Office of Diversion Control; the department in charge of regulating and investigating the pharmaceutical industry. He is a former DEA deputy assistant administrator with a law degree, and a pharmacy degree, who believes the great injustice done to the American people cannot go overlooked.
Bad Business with Big Pharma
Through this inside look with Rannazzisi, he implicates Big Pharma drug makers in willingly distributed hundreds of millions of drugs to rogue pharmacies and pain-clinics-turned-pill-mills for over two decades.
Rannazzisi believes that the Big Pharma companies, some even multi-billion, Fortune 500 companies, have contributed to the problem by ignoring the truth; that powerful prescription pain medications were being diverted from doctors, clinics and pharmacies for illicit use. In the interview, Rannazzisi calls out a number of key drug makers, including:
He also calls out the three largest drug distributors:
Cardinal Health
McKesson
AmerisourceBergen
Saying they control probably 85%- 90% of drugs "going downstream."
In fact, Rannazzisi said the way pain clinics seemed to pop up overnight all over the country made the whole crack-cocaine epidemic look like nothing, saying he had never seen anything like it, adding:
"These weren't kids slinging crack on the corner. These were professionals who were doing it. They were just drug dealers in lab coats."
Rannazzisi says after prosecuting pain doctors and pharmacists didn't seem to put a real dent in the problem, he knew he had to work his way up; they went after distributors.
While drug distributors tried to defend themselves saying it was all on the doctors for over-prescribing medications, Rannazzisi says they know exactly how many pills are being sent out. Under the Controlled Substances Act, these distributors are required by law to report and stop what the DEA refers to as "suspicious orders".
So what might "suspicious orders" look like? Probably something lie unusually large and/or frequent shipments of opioids being made to a location. Kind of like what was happening all over the nation for years and years.
For example, just one pharmacy in Kermit, West Virginia ordered 9 million hydrocodone pills in just over 2 years. That's for a town of only 392 people. That's over 11,479 pills a person each year! Almost 1,000 pills a month! From only one of the town's pharmacies.
DEA investigators say many drug distributors ignored the DEA requirements and shipped anyway.
DEA Fighting Back
Rannazzisi wasn't the only DEA agent to speak up about Big Pharma's bad business. Several other DEA veterans say they saw thousands of suspicious orders and tried to fight the growing problem. Others said they tried on multiple occasions to get these companies to fix the issue, but they did nothing.
Eventually, in 2008 the DEA was able to hit some distributors with hefty fines for filing hundreds of suspicious orders, including:
$13.2 million fine against the country's largest drug distributor, McKesson
$34 million fine against second-largest distributor, Cardinal Health
The fines for drug distributors over the last 7 years add up to around $341 million.
The High Rollers
In 2011, Cardinal Health attorneys called Rannazzisi's boss at the Justice Department, who called Rannazzisi and pressed for an explanation for his policies. Rannazzisi believes that even after they had gone after small companies hundreds of times before, as soon as they went after the Fortune 500 drug makers, their power and influence started getting in his way.
Rannazzisi says that with these massive Big Pharma empires there was now money and influence being used to pressure top lawyers at the DEA to pursue a softer approach on penalizing drug distributors who broke the rules.
Former DEA attorney Jonathan Novak noticed that shocking shift in the way these kinds of cases were handled. Stating:
"These were not cases where it was black — where it was grey… These were cases where the evidence was crystal clear that there was wrongdoing going on."
But suddenly the higher ups started to demand more and more evidence to stall the system. Fewer cases against Big Pharma companies were being approved, and road-blocks from Novak's bosses seemed to pop up everywhere.
Novak also said he saw a huge migration of DEA lawyers switching sides to defend the drug industry in higher paying positions.
Taking it to Congress
While drug distributors started successfully stalling the progress of cases against them from the DEA, they also began to lobby Congress to get legislation that would destroy the DEA's power over them.
Then one day Pennsylvania Congressman Tom Marino and Congresswoman Marsha Blackburn of Tennessee introduced a bill to the House that was promoted as a way to ensure that patients had access to the pain medication they needed. However, Jonathan Novak, who worked in the DEA's legal office, claims that what the bill really did was strip the agency of its ability to immediately freeze suspicious shipments of prescription narcotics to keep drugs off U.S. streets.
The bill's author… Linden Barber, a former employee of the DEA.
Congressman Tom Marino, along with Congresswoman Blackburn, later wrote the inspector general for the Justice Department, demanding that Rannazzisi be investigated for trying to quote "intimidate the United States Congress." Even though this went nowhere, Rannazzisi was stripped of his responsibilities soon after.
Some former DEA agents believe that the Big Pharma industry not only used lobbying groups to donate money to politicians to get laws passed in their favor, but also to try and push Joe Rannazzisi out of his office.
In the end, the DEA signed off on the final version of the "Marino bill." A senior DEA representative claiming that even though they fought to stop it, growing pressure from Congress and industry lobbyists forced them into a deal it did not want.
The bill was presented to the Senate in March of 2016.
Majority Leader Mitch McConnell introduced the legislation in the Senate.
It passed by unanimous consent with no objections and no recorded votes.
It passed the House the same way, and President Obama signed it into law.
Where Are We Now?
This whole thing reminds you of the saying- if you can't beat em, join em.
It would seem that's exactly what a lot of DEA agents did after fighting a losing battle against powerful Big Pharma companies.
Since it all began, the pharmaceutical industry and law firms that represent them have hired at least 46 investigators, attorneys, and supervisors from the DEA, including 32 directly from the division that regulates the drug industry.
Remember that guy Linden Barber, who authored the bill that many say stripped the DEA of the power to go after Big Pharma companies? Well 3 months ago Cardinal Health, that second-largest drug distributor we were talking about that went after Rannazzisi through his boss, hired Linden Barber as the senior vice president!
Other former DEA agents and lawyers have gone on to take up so pretty prestigious positions working for drug companies, or law firms and other organizations working in the pharmaceutical industries best interest.
Joe Rannazzisi now consults with state attorneys general who have filed suit against distributors for their role in the opioid crisis.
Oh… and let us not forget Congressman Marino, who was just nominated to become President Trump's new drug czar.
Remarkably, there are a lot of instances of people in the DEA being influenced by pharmaceutical companies and lobbyists to stand up for drug companies instead of the tens-of-thousands of Americans dying from opioids each year. In many of these instances, the individual's go on to get high-earning jobs defending the interests of the Big Pharma industry.
So is it a made-up conspiracy? Or are pharmaceutical companies buying their way out of trouble at every turn and pushing out people like Rannazzisi who stand up to them? Is it really that hard to believe when you connect the dots?
With an ongoing opioid epidemic doing major damage to the country, we have to acknowledge everything that has contributed to this issue. Even if we set aside the idea of placing blame, we cannot prevent it from getting worse or happening again if we don't acknowledge what helped cause it. Every drug company, policy maker, pharmacy, crooked doctor and individual should be accountable to taking action to make things better. It starts with accepting the issue and building a foundation to recover. If you or someone you love is struggling, please call toll-free now. We want to help.