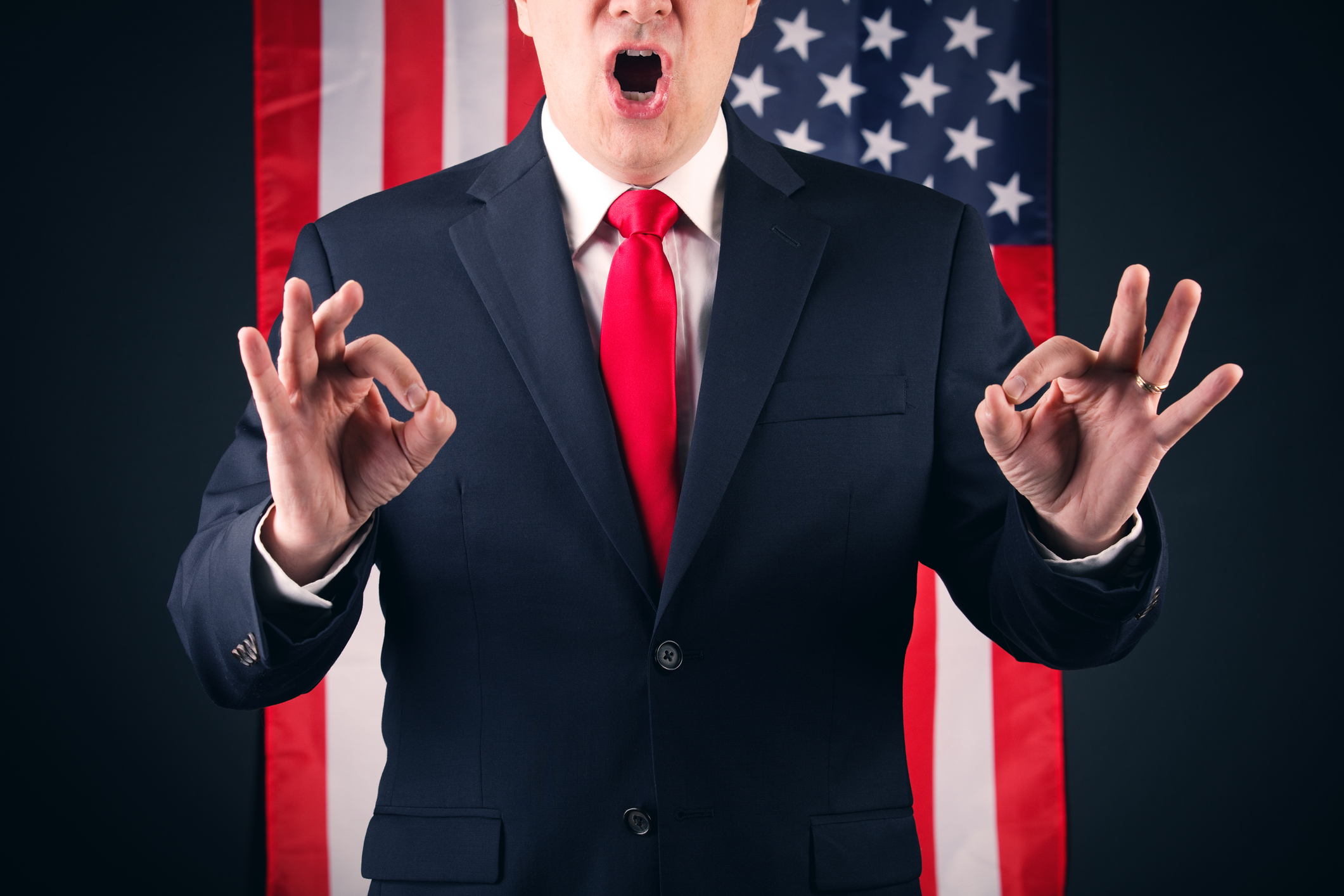 Author: Justin Mckibben
Many months back, when President Trump was still on the campaign trail, he was asked about the opioid epidemic in America during a Q&A in Ohio. He said the solution was about cutting it off at the source through the southern border. President Trump continues this narrative in a more recent solo press conference, suggesting the United States is becoming a "drug infested nation," and he added,
"Drugs are becoming cheaper than candy bars."
So what is President Trump's plan to fight addiction, and will it help addicts?
President Trump on Cartels
By now we all know President Trump believes there is a direct correlation between the drug epidemic in America and what he calls an epidemic of illegal immigration. In the past he has pointed to the infamous border wall as the answer to cutting off the heroin trade into America, which he seems to believe is the primary source of the problem. During his press conference he adds,
"We've ordered the Department of Homeland Security and Justice to coordinate on a plan to destroy criminal cartels coming into the United States with drugs,"
President Trump went on to say,
"We have begun a nationwide effort to remove criminal aliens, gang members, drug dealers and others who pose a threat to public safety."
To be fair, we must acknowledge the relevance of cartels in the drug trade. Since the 90's some statistics show that the primary supplier of heroin to North America is pretty consistently Latin America and Mexico.
However, to believe that Mexican cartels are the only element of the opioid epidemic is a mistake we can't afford to make. And blaming an entire country for drug dealers and gangs is a bit out of step with the history of drugs and gang violence in America. While it cannot be denied that Mexican cartels have a role in all this, solving the addiction problem is a lot bigger than that. Besides the fact that heroin is not only from Mexico, heroin is definitely not the only problem.
President Trump on China
For example, what do you know about fentanyl? That is, the incredibly dangerous opiate that has created such a overwhelming panic as a result of steep spikes in overdoses and deaths. Did you know it originates from Chinese suppliers?
According to some lobbyists, there are some clues that could imply President Trump plans to prosecute drug traffickers and close shipping loopholes that include drugs coming in from China and other areas.
So far, however, there isn't much mention out there about these ideas. It seems the majority of the statements being made openly are singling out Mexico. It might be time to talk more on these other areas they plan on addressing. There is some value to stopping these dangerous drugs from getting here, but we also have plenty of problems here already.
President Trump on Opioid Epidemic
President Trump did release details during his campaign about his intentions for taking on the opioid epidemic, stating he plans to:
Increase Naloxone access- the opiate overdose medication
Encourage state and local governments to provide treatment options
Speed FDA approval for abuse-deterrent painkillers
Yet some people are concerned because there hasn't been much more talk about this since late in the campaign trail. President Trump has referenced a move to expand access to drug courts and raise the cap on how many patients that doctors can prescribe medication-assisted treatments. These may be very effective strategies for providing multiple opportunities for exposing addicts to recovery. But we aren't hearing enough about those either. When the subject comes up, we should hope for more accurate information to know if addicts will get this help, instead of hearing about immigration.
Again, many still want the President to talk more openly about the contribution made by Big Pharma and prescription drugs to the issue, specifically concerning the opiate epidemic. We can only blame so much of our problems on outside influence. We have to hold our own drug companies accountable.
President Trump and Big Pharma
Trump did say throughout his campaign he would be fighting the Big Pharma companies in order to get rid of outrageous price-gouging on medications. He made a statement at one point that,
"Pharma, pharma has a lot of lobbies and a lot of lobbyists and a lot of power and there's very little bidding on drugs,"
"We're the largest buyer of drugs in the world and yet we don't bid properly and we're going to start bidding and we're going to save billions of dollars."
This much isn't off base. According to the Center for Responsive Politics, drug companies and their industry allies spent more than $186 million lobbying for their interests in a year, and $1.12 billion since 2012.
Yet, the Republican Party did a great deal in 2003 under President George W. Bush to prevent federal government from interfering in negotiations between drug companies and pharmacies that participate in taxpayer-funded Medicare Plan D prescription drug benefits.
Hopefully, having a Republican Congress that isn't constantly at odds with their President will help things move along easier; especially concerning healthcare reforms. So beyond making drugs cheaper, the question becomes what can we do about preventing dangerous and addictive drugs from getting even more out of control.
ACA and CARA
With healthcare reform, many addiction recovery advocates insist that the Comprehensive Addiction and Recovery Act (CARA) should be a priority. Many say the CARA is the most significant federal legislation pertaining to addiction in years. Still, it does not include a specific allowance of funding for the programs it has created.
Once CARA is funded, more programs will be put in place to help fight addiction. Without the funds it is a Cadillac with no engine or wheels.
Then there is the major point President Trump ran on; repealing the Affordable Care Act (ACA). This action could eliminate coverage for many Americans in recovery who had previously been uninsured. Specifically, if the government repeals the ACA without a plan to replace it or to maintain coverage for those depending on it. If President Trump and the GOP come up with a program to replace it, we may still avoid this tragedy. Still, as it stands, the idea makes plenty of people nervous.
For instance, Medicaid, the federal-state insurance for low-income people, payed for about $60 billion worth of mental health services in 2014. That assistance is now expected to shrink as a result of healthcare reforms under President Trump.
After Republicans have pledged to make some major cuts in federal spending, there is still hope out there that agencies like the Substance Abuse and Mental Health Services Administration (SAMHSA) would not see their funding severed. This would potentially be another devastating blow to the efforts already in place to battle addiction in America. Will President Trump defend these programs to help addicts?
What Will Help?
Some of the ideas this administration mentions do have some hope behind them. My opinion, we might want to hear more about the expansion of treatment options and access to life-saving resources. The strong focus on border control and President Trump's cries for "law and order" and aggressive investigations sound extremely reminiscent of the War on Drugs that failed so many families and people suffering.
As the former drug czar Michael Botticelli stated,
"Any drug policy that's going to be effective has got to be based on science and research,"
So President Trump has his work cut out for him, but some still say we need to see more being done with healthcare and providing resources. More advocates want to hear plans on healing people; on how we plan to save lives. Assure people by taking real action to show they will not be without insurance or treatment.
So this does not mean to say the President's plans are not good. Essentially, we just want to hear more about them besides borders. If his plans do involve expanding current resources, and if the ACA is effectively replaced; if we see adequate funding appropriated for the CARA and if we make this about more than just immigrants and law enforcement, then the plan could make a difference. So far only time will tell.
Drug abuse and addiction is a devastating and deadly disease, and providing effective and compassionate treatment makes a lifelong difference. If you or someone you love is struggling with substance abuse or addiction, think about who you want to be working with to find a real solution. Please call toll-free now.