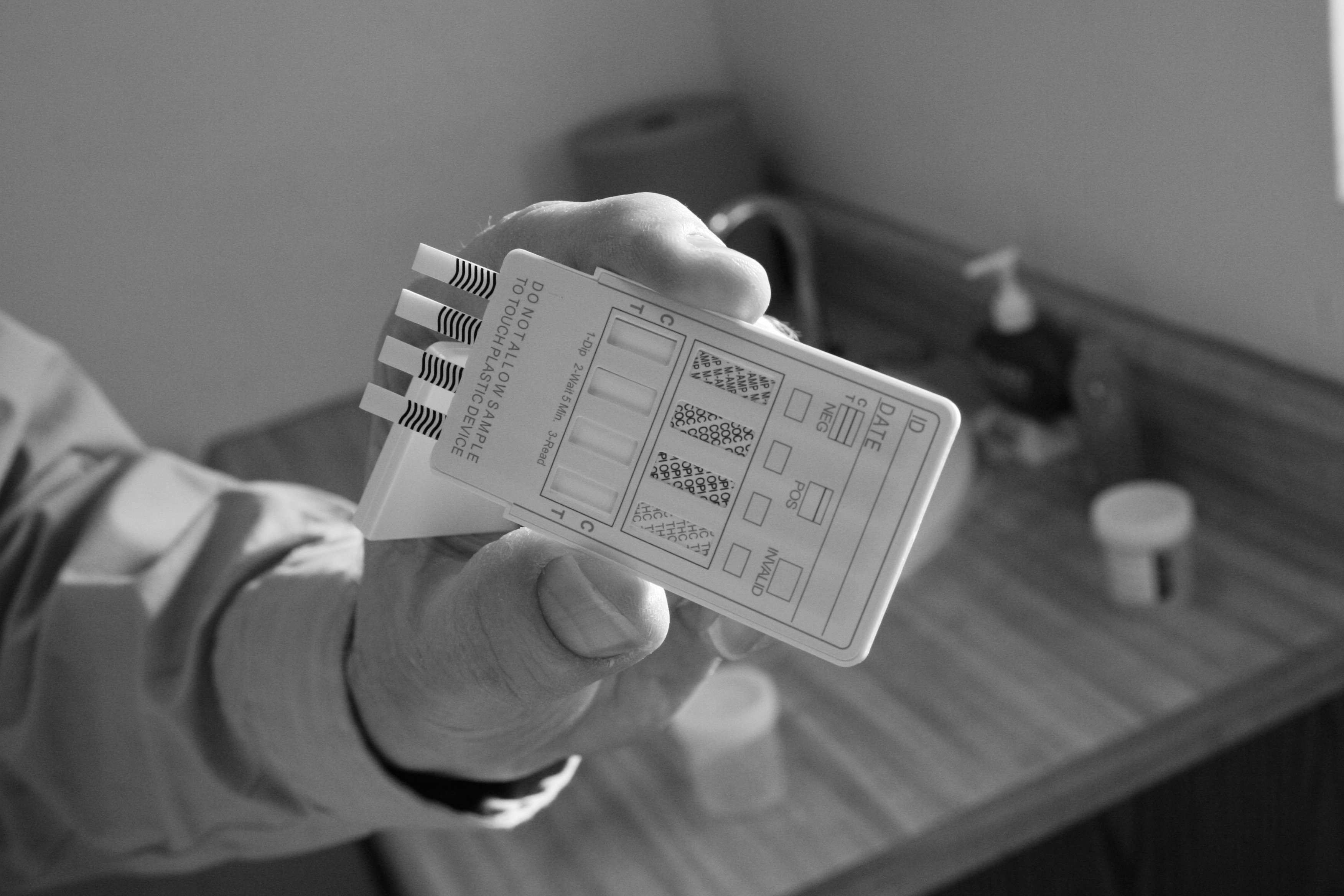 Author: Justin Mckibben
Now this is a pretty popular question. Whether it is coming from someone trying to dodge a consequence heading their way, or a parent trying to make sure they know what to look for when worried about their kids, it isn't a cut and dry answer. The modern drug test in general is a marvel of medical science and technology; both the home testing kits and the big corporate labs that investigate with the more extensive and expensive methods.
Some people are worried they indulge too much and want to keep out of hot water with their probation officer, while others might even be testing themselves to find out if something was slipped to them. Businesses will use them to test employees and applicants. Hospitals and doctors may use them to try and collect what they need to solve a medical puzzle.
At the end of the day, some people have a habit of blaming the drug test for being in their way from getting where they need to go. But, what if it is the drugs, or even a serious addiction, that is really in their way?
What Drugs Don't Show Up on a Drug Test: Different Drug Tests
Before we can ask what drugs don't show up on a drug test we have to ask what kind of drug test we are taking?
There are 5 primary types of drug tests.
Urine Tests
These are the most common types of home drug test kits since they are the least expensive of the test methods. Urine tests are:
Considered an intrusive method of testing
Easily done at home, but do require lab verification for accurate results
Primarily detect use within the past week (longer with regular use)
Typically temperature tested to insure sample integrity
These are probably the most common form of drug test, and different kits may provide a different variety of screenings.
Saliva Tests
These tests are a little more expensive than urine tests, but still less than hair and blood tests. Saliva tests are:
Considered relatively un-intrusive
Easy to administer but require lab to ensure accuracy
Detect use primarily within the past few days
Can detect more recent use than other testing methods.
Saliva drug tests have no nationally accepted standards or cut-off concentrations for detection, making results greatly dependent on the specific testing product. However, saliva drug tests are becoming more common.
Sweat Tests
This form of drug test is still relatively uncommon, and probably because the patch to absorb the sweat must be worn for an extended period. Sweat tests are:
Considered to be relatively intrusive due to extended time of application
Controversial in terms of accuracy
One reason these tests are so controversial and unpopular is because there is belief that any surface contamination (such as second hand cannabis smoke) can actually cause false readings.
Hair Tests
These are several times more expensive than urine drug tests, usually ranging over the $100 mark. Hair tests:
Detect substance use over a longer time period (up to months or even over a year)
BUT do not often detect short-term use
Can determine when some substances were used and/or discontinued
Test for a wider range of drugs and with more detail
Another advantage the hair drug test has is that shampoos and follicle cleansing do not reliably remove traces of drugs from hair.
Blood Tests
These are the most expensive method of drug testing. Of course with tracking drug use by blood tests, they are considered to be:
Most intrusive method
Most accurate form of drug testing
Still the least common method, most likely due to cost
As with most anything, it is easier to track something through the blood, so this test is a tough one to try and fool.
What Drugs Don't Show Up on a Drug Test: Drug Sensitivity
Another important question when trying to figure out what drugs don't show up on a drug test, people need to take into account the testing products sensitivity. The Substance Abuse and Mental Health Services Association (SAMHSA) provides guidelines for what constitutes a "positive" result.
However, companies are getting around these guidelines by reporting the levels found without categorizing them as a "positive" or "negative" test. They just show that trace amounts are being shown, which would infer use.
The reality is, pretty much every form of the most common illicit substances (cannabis/opioids/amphetamines/etc.) will show up on a drug test. It is much harder to find drugs that wouldn't leave any trace, and these drugs are often unpredictable and especially toxic.
What Drugs Don't Show Up on a Drug Test: Synthetic Drugs
There are a number of drugs that are synthetic versions of common illicit substances, and many of these dangerous substances are undetectable drugs. This is a horrifying reality that many are trying to fight, because these are some of the most harmful drugs on the streets. Synthetic drugs like Bath Salts, Salvia, and synthetic marijuana like Spice have all appeared in numerous headlines over the last few years are claiming lives and doing real damage.
These drugs may manage to slide under the radar of some tests, but tests for these synthetics have begun to develop as they have become increasingly volatile and unpredictable.
The biggest issue with these drugs is they are often advertised as "safer" and "legal" alternatives. However, the "legal" aspect is a grey area depending on the substance, and we have seen time and time again they are not "safe".
What Drugs Don't Show Up on a Drug Test: What to Do?
Whether you are a cautious employer, concerned parent or someone who is trying to get away with something, substance abuse and addiction are very real issues. Anyone looking for ways to trick a drug test should take a moment to see there is probably something wrong when getting high is more important than getting a job, staying out of legal trouble, etc.
If you are worried about a loved one, learn how to look for the signs of substance abuse. Start a conversation about the risks of addiction and learn about the long-term effects. Don't wait until things get worse.
Dodging drug tests and using unknown and hazardous chemicals just to get high is not a productive way to live. If the dependence on substances is so severe that you have to ask what drugs don't show up on a drug test, you might want to think about asking- why do I need any drug this bad?
Instead of looking for ways around it, try to find a way to work and go through it. Recovery is always a better option.
Drug and alcohol abuse should be taken seriously. Faking drug tests is also not getting any easier, with plenty of new found methods of testing for drugs being researched. Getting treatment is a better plan than trying to get away with it, especially since 'getting away with it' can eventually end up costing someone their life. If you or someone you love is struggling, please call toll-free now.