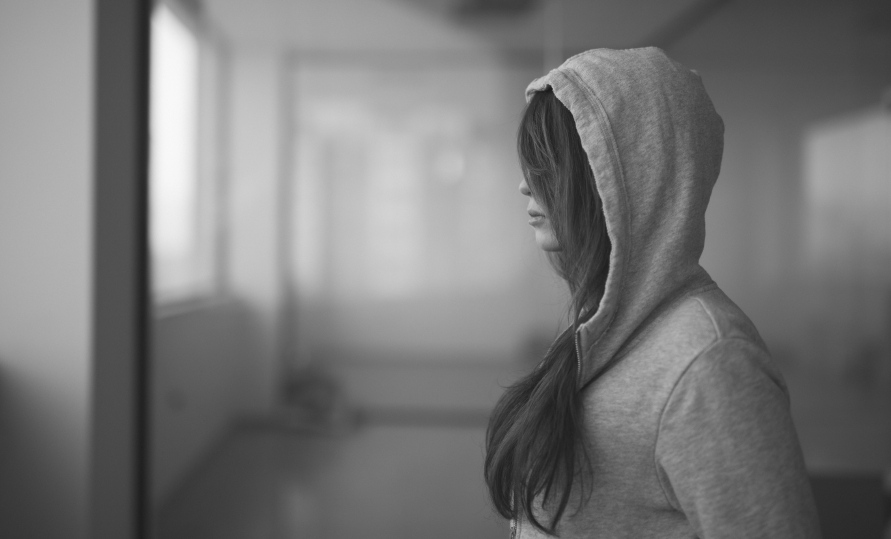 Eating disorders and drug addictions are often looked at as separate entities but for many people, these illnesses overlap. According to The National Center on Addiction and Substance Abuse (CASA) at Columbia University, up to a half of people who suffer from eating disorders, especially bulimia, abuse drugs and alcohol compared to only 9 percent of the general population. The study also noted that 35 percent of drug abusers have eating disorders compared to only 3 percent of the population. Why do these two diseases so commonly overlap?
The Similarities between Eating Disorders and Addiction
Eating disorders and drug addictions closely resemble one another in many ways. Speaking from my experience with an eating disorder, if you were to ask me if my eating disorder was similar to a drug addiction, I would probably answer kind of. Sort of anyway.
Considering that I work in the drug addiction field and meet drug addicts on a daily basis, my opinion of my eating disorder has totally shifted. My personal experience was very mild compared to the stories I hear on a weekly basis and I am very grateful for that.  I did not steal from anyone or lose a ton of money or become homeless over not eating.
Of course, everyone's experience of drug addiction is different, just like everyone's experience of an eating disorder is different. Eating disorders can potentially get to the point of destruction where a person cannot eat at all. Eating becomes impossible in both a physical and psychological way. Further into an eating disorder like anorexia, eating can actually cause significant harm without careful clinical monitoring. A condition like anorexia cachexia is an involuntary wasting away disorder in which a person loses skeletal muscle and fat uncontrollably. Even if the recovering eating disorder patient eats just like the doctor ordered, the body will refuse to utilize the nutrients they are ingesting and the body will continue to waste away.
The inability to control compulsive behavior is a strong similarity between eating disorders and any form of addiction. Those with eating disorders have severe harsh thoughts that cause them to follow a strict regimen of starvation, purging or uncontrollable eating sessions.
Eating disorders are often classified as process addictions. Process addictions are addictions like gambling, sex, porn addiction and eating disorders. Screening for eating disorder is very similar for screening for drug addiction.
Clinicians look for symptoms like:
Preoccupation, cravings and rituals surrounding an addictive behavior
Escalation in frequency or intensity over time
Sacrificing interests to spend more time on an addictive substance/behavior
Inability to stop a destructive behavior despite repeated attempts
Loved ones expressing concern about a particular behavior
Continued use of a substance/behavior despite negative consequences
Finally, the root cause of eating disorders and drug addiction are similar. Research suggests there is a genetic component to both as well as links to certain chemical processes in the brain. Personality traits such as impulsivity, social pressures, family dynamics, media messages, environmental triggers and emotional trauma all play into why these types of disorders tend to emerge in someone.
Eating disorders and addictions tend to emerge during stressful times as a coping mechanism in order to deal with difficult emotions or self-medicated. Underlying mental health issues like depression or anxiety tend to get swept under the rug in favor of addictive behaviors.  Both are chronic diseases with resistance to treatment and high relapse rates, requiring intensive, long-term therapy.
Differences That Impact Recovery
Although eating disorder and drug addictions are similar in some ways, there are definitely distinct differences between the two. Addicts can completely cut off their relationship with drugs and alcohol while people with addiction cannot abstain from food. Those with eating disorders are therefore thrown the challenge of trying to develop a healthy relationship with food by learning to eat in public and sit at a dinner table without relapsing. For this reason, eating disorder treatment must address the eating disorder and help the patient learn how to develop a healthier relationship with food. This process is extremely difficult even for those who do not have an eating disorder.
People with eating disorders acquire their opinion of themselves depending on their weight and/or appearance. When a person is severely underweight, their self-worth is completely influenced by the number on the scale. The suicide rate for someone with anorexia is 57 times what is common. The self-loathing results in this suicidality. People with eating disorders are extremists. While most people would like to lose a few pounds, a person with an eating disorder will go to extremes to accomplish the task ot weight loss through starvation, purging and excessive exercise.
The Dual Diagnosis: Eating Disorders and Addiction
Now that we know the distinct similarities and differences between drug addiction and eating disorders, we must understand cross addiction. In dual diagnosis centers, patients are treated for both conditions simultaneously. This type of care is very difficult to find as most treatment centers are ill-equipped to treat both conditions simultaneously.
Few treatment centers offer invaluable tools such as
Meal-time support
Access to eating disorder specialists
Intensive medical monitoring
In addition, eating disorder programs are not usually competent in treating addiction. Still a large body of research shows that dual diagnosis and treatment is essential for a full recovery. When treated separately, the patient only gets help for one of their conditions. As a result, they are left to go from one treatment center to another and end up stuck in an endless cycle of remission and relapse. This observation exemplifies how these conditions are merely coping mechanisms. In absence of coping skills, the person will always be fighting one or the other condition.
Recovery is a long-term process. Thirty days is not enough time to cure either disease. Studies show that only 25 percent will fully recover and do well throughout their life. The earlier a person is admitted into treatment, the better. Unfortunately, over 50 percent will fall into the relapse/readmit cycle, 25 percent will continue to struggle and close to 10 percent of eating disorder patients die from the disease.
The link between eating disorders and substance abuse is often overlooked. This is a detriment to both the facilities and the patients. There is a need to treat both illnesses simultaneously so that our sickest patients can recovery and stay there for life. If you or someone you love is struggling with substance abuse or addiction, please call toll-free 1-800-951-6135.
-Shernide Delva