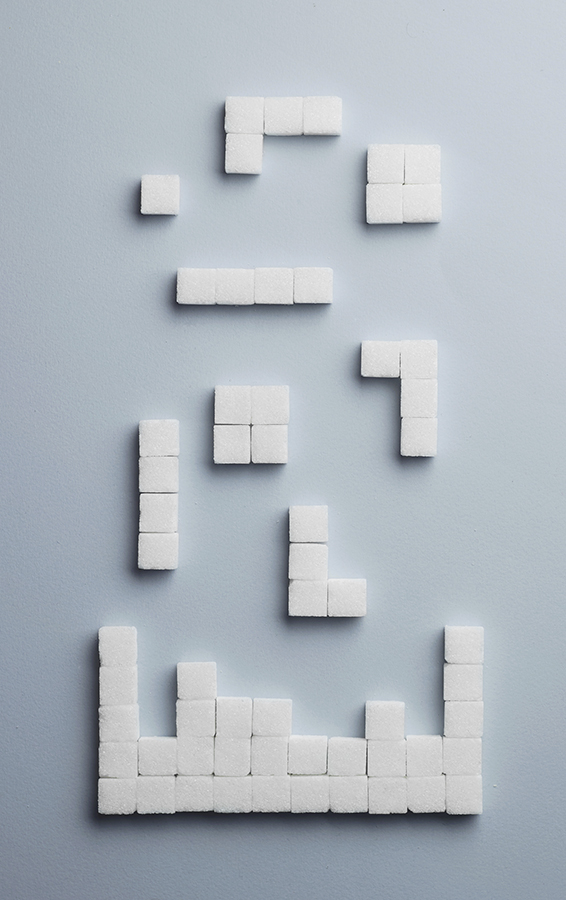 Author: Justin Mckibben
Let's take a minute to appreciate the throw-back video-gaming awesomeness that is Tetris. This house-hold name and nerd-classic is actually a Russian originated tile-matching puzzle video game, first designed and programmed by Alexey Pajitnov. Tetris was released back on June 6, 1984 and ever since the name has developed into one of the most recognizable titles in the history of mental and visual stimulation on a pixelated platform.
Most people anywhere have experienced the mental energy it takes to succeed in a game of Tetris at some point or another, or at least my generation. Now-a-days it might seem a bit outdated matched up to the next generation gaming counsels, virtual reality interfaces and the fact we carry super-computers in our pockets.
However similar concepts are still found on most smartphone game apps, and now a fresh study has found the laser-sharp focus that Tetris typically requires can actually be a huge help in decrease cravings… for food, and drugs!
Cubes Conquer Cravings
Recently the latest issue of the journal Addictive Behaviors published a study that showed how playing Tetris impacted drug cravings. The researchers used a group of 32 undergraduate students, all between the ages of 18 and 27. The participants played in everyday environments so that the experience mirrored daily life as opposed to lab experiments, while the team was monitoring craving levels while playing the video game for a whole week.
Participants then recorded and reported their cravings seven times per day throughout the study, and the researchers came up with 2 notable affects:
Tetris decrease addictive cravings by as much as 56-70%
Tetris reduced cravings in as little as 3 minutes
It was determined that because the game requires all the mental capability of the player during interaction, the brain literally leaves no space for drug cravings.
The funny thing is this study was initially designed to determine whether Tetris was effective in reducing food cravings, so it was never even designed to measure the impact it could make for drug cravings on recreational or addicted users.
However, throughout the course of the study the psychologists found it reduced several kinds of cravings, including:
This was particularly noticeable because:
21% of the participants reported drug cravings, as well as craving wine, beer, cigarettes or coffee
About 66% of the group reported cravings for food and non-alcoholic drinks
16% had cravings for activities like video games, sleeping, and sex
So here for the first time there has been an active demonstration to support the idea that cognitive interference can be utilized outside of a lab setting to actually reduce cravings for substances and activities other than eating.
Interesting enough is the fact that it presents the idea of increased stimulation being so drastically effective in reducing drug cravings. So it would seem that shifting your attention from one thing to another could be more effective than you ever thought, and finding a new focus can make all the difference. Jackie Andrade, professor from the School of Psychology and the Cognition Institute at Plymouth University stated:
"We think the Tetris effect happens because craving involves imagining the experience of consuming a particular substance or indulging in a particular activity. Playing a visually interesting game like Tetris occupies the mental processes that support that imagery; it is hard to imagine something vividly and play Tetris at the same time."
The people involved in the study are now interested in taking these new and exciting findings even further by conducting the same Tetris based cravings study on specifically drug-dependent individuals and observing their reactions, with hopes they can measure what this kind of stimulation means for the 'real deal' drug addict.
Well, I know one thing for sure, Tetris is still fun. Whether or not it can be used as a tool for addicts detoxing or in early recovery trying to avoid their urge to use or drink is a different story, but it does seem fair enough since putting focus towards other things like helping others, attending meetings and doing cognitive behavioral therapy seems to have a pretty decent impact itself.
Finding new and creative strategies for helping drug addicts escape the grasp of their addiction is always worth looking into, and if a few people have fun in the process then it seems pretty legit. It isn't always easy, but there is help. If you or someone you love is struggling with substance abuse or addiction, please call toll-free 1-800-951-6135