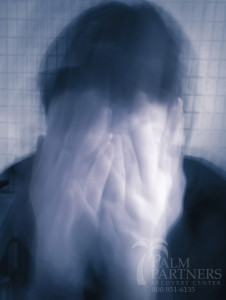 By Cheryl Steinberg
Drug abuse and mental illness often go hand-in-hand and evoke a "chicken-or-the-egg" discussion. That's because 1. Many people who abuse drugs have a mental illness and turn to drugs as a way to self-medicate and/or 2. Abusing drugs has such a profound effect on the brain and its chemistry as to actually alter brain structure, causing what's known as substance-induced mental illness. So, as you can imagine, diagnosing and treating people who either abuse drugs or have a mental illness, or have both conditions in what's referred to as 'dual diagnosis,' meaning that they are co-occurring, becomes a difficult task.
What's more, substance-induced disorders do not mean that co-occurring mental disorders aren't already present; only that the specific symptoms develop at a specific point in time and therefore are more likely to be the result of substance use, abuse, intoxication, or withdrawal rather than of an underlying mental illness.It gets even more muddled and confused because someone might even have both an independent and a substance-induced mental illness.
For example, a person with a history of alcohol abuse might already have a well-established, pre-existing, and under-control bipolar disorder as well as an alcohol dependence that is currently in remission; however, this same person could be abusing amphetamines and, as a result, is experiencing drug-induced hallucinations and paranoia from a current amphetamine abuse disorder.
The following are 9 ways drug abuse looks exactly like mental illness:
#1. Delirium
Also called acute confusional state can be a direct result of substance withdrawal, especially from alcohol and benzodiazepines, such as Xanax as well as from being under the influence or intoxicated can cause delirium, which is also an independent mental illness, meaning that, for some people, exists without the use or abuse of drugs.
Signs and symptoms of delirium include temporary disturbance in consciousness, with reduced ability to focus attention and solve problems, disorganized thinking, poor memory, delusions, and mood swings.
#2. Persisting dementia
The symptoms of substance-induced persisting dementia are look a lot like those of dementia caused by Alzheimer's disease, with the difference being the root cause: substance abuse. In general, the symptoms include memory impairment, personality changes, as well as impaired judgment and difficulties with use of language. These symptoms will vary from person to person but, they occur when a person is abusing alcohol or other drugs or when the person has an actual neurological disorder, such as Alzheimer's.
#3. Persisting amnestic disorder
The amnestic (a term that refers to amnesia) disorders involve loss of memories, loss of the ability to create new memories, and/or loss of the ability to learn new information.
Amnestic disorders are caused by structural or chemical damage to parts of the brain, such as head trauma, tumors, or stroke. They can also be caused by substance abuse such as alcoholism, known as Korsakoff's syndrome, or long-term heavy use of other drugs.
#4. Psychotic disorder
Psychotic disorders are severe mental disorders that are marked by abnormal thinking and perceptions that cause psychotic patients to lose touch with reality. Two main symptoms are delusions and hallucinations. Schizophrenia and even bipolar disorder are two examples of psychotic disorders. Other causes for psychosis involve alcohol abuse and abuse of some other drugs, brain tumors, brain infections, and stroke.
#5. Mood disorder
A mood disorder is different from situational depression or anxiety. It affects a person's everyday emotional state. These include:
Major depressive disorder
Dysthymic disorder (a chronic, mild depression)
Bipolar disorder (also called manic depression)
A mood disorder can be classified as substance-induced if its cause can be traced to the direct physiologic effects of a psychoactive drug, or if the development of the mood disorder occurred simultaneously with substance abuse or withdrawal. Also, someone may have a mood disorder coexisting with a substance abuse disorder. Substance-induced mood disorders can have features of a manic, hypomanic, mixed, or depressive episode.
#6. Anxiety disorder
Anxiety disorder refers to generalized anxiety that is not a result of circumstances (i.e. taking an exam) and gets worse over time. People with anxiety disorder may experience chest pains or nightmares and might even be afraid to leave their house. Types include:
Panic disorder
Post-traumatic stress disorder
Phobias
Generalized anxiety disorder
And these can exist independently of or as a result of drug abuse and withdrawal.
#7. Hallucinogen persisting perceptual disorder
This one is a disorder that is characterized by a continual presence of sensory disturbances, most commonly visual, that are similar to those caused by the use of hallucinogens. Previous use of hallucinogens by the person is necessary, but not sufficient, for diagnosis of HPPD. HPPD is different from "flashbacks" because it is relatively permanent and persistent; while flashbacks are transient.
#8. Sexual dysfunction
Sexual dysfunction is a problem that occurs during any phase of the sexual response cycle that prevents the person from experiencing satisfaction from a sexual activity.
Physical and/or medical causes of sexual dysfunction include diabetes, heart and blood vessel disease, neurological disorders, hormonal imbalances, and chronic diseases such as kidney or liver failure. Some medications' side effects, such as antidepressants can affect sexual function, too. Sexual dysfunction can also be a result of drug abuse and alcoholism.
There are psychological causes, too. These include work-related stress and anxiety, performance anxiety, relationship problems, depression, feelings of guilt, and past sexual trauma.
#9. Sleep disorder
Sleep disorders are medical disorders that involve the interruption of the sleep patterns. Some sleep disorders are serious enough to interfere with normal physical, mental, social and emotional functioning. These include insomnia, hypersomnia (daytime sleepiness), and narcolepsy among several others. There can be psychological, neurological, and behavioral – i.e. drug abuse – root causes for sleep disorders.
All of these are substance-induced mental disorders meaning that they are a direct result of the drug abuse, rather than a pre-existing mental condition. However, they can exist independently of a substance abuse disorder. Therefore, it's clear that drug abuse looks exactly like mental illness. If you are experiencing mental illness as well as drug abuse and can't figure out what to do next, we can help. Call toll-free 1-800-951-6135 to speak directly with an Addiction Specialist. We're here to help.