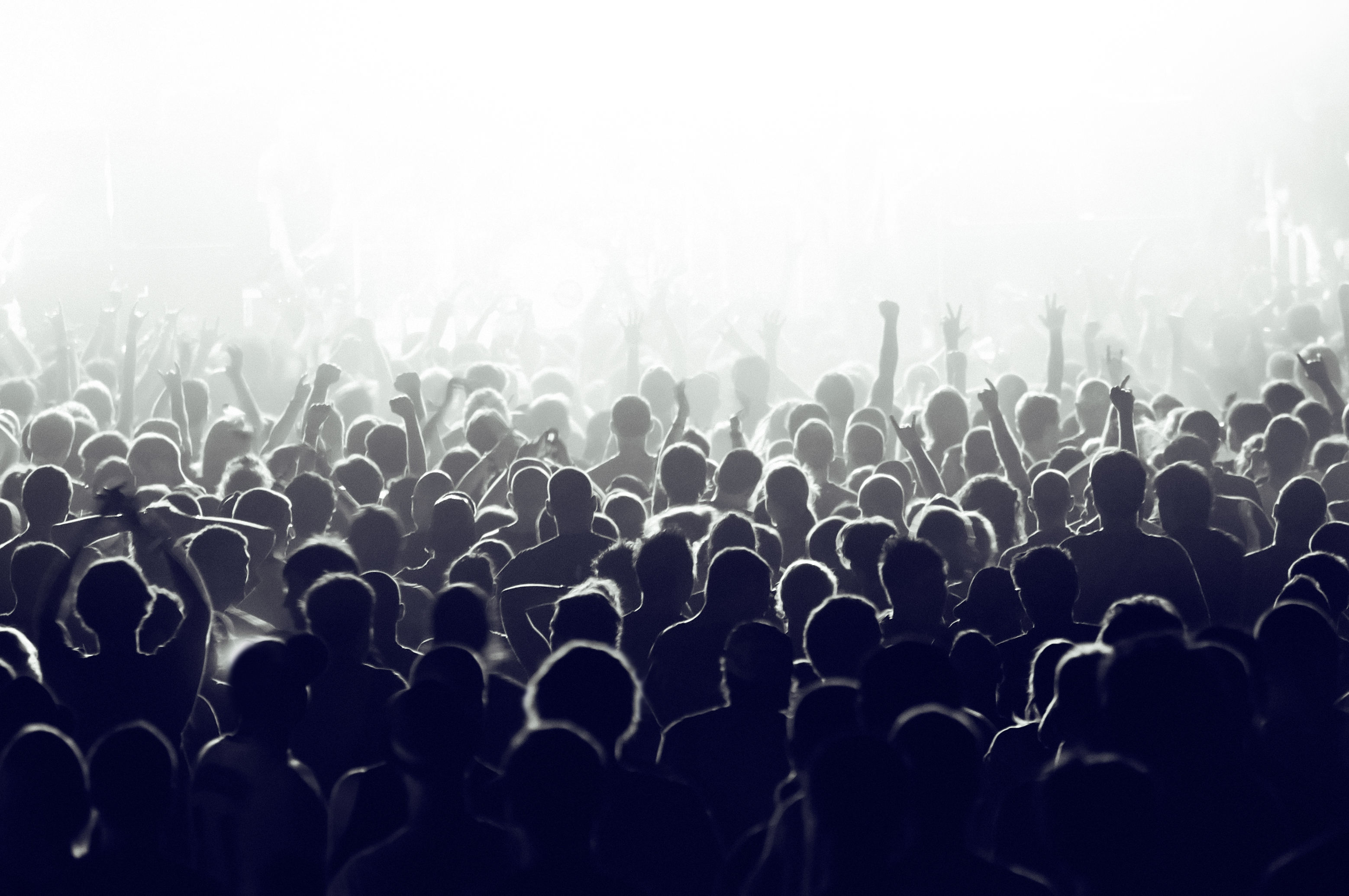 Author: Justin Mckibben
The wild world of Electronic Dance Music (EDM) and the rave culture that surrounds it is often perceived as synonymous with drugs and alcohol. People assume that these shows are meant for doing drugs in order to enhance the live experience and heighten the senses to create a feeling of escapism. Although this may be a true narrative in some circles within the EDM culture, it is also another stigma that isn't always the law of rave-land.
The stereotype is often used to define the dance world as a whole, but is not every regular raver's reality. Many people in recovery still have a close connection to the music they love, and bask in the full immersion of off-the-hook crowds. Sobriety isn't just meant for those who enjoy being home-bodies.
Recently, a famous EDM DJ known as Bassnectar took to social media to share a story and a strong message of the highly underestimated recovery community with the EDM culture.
Background on Bassnectar
For a little background, Bassnectar is an American DJ and record producer from the San Francisco Bay Area who performs regularly at various music festivals, including:
Bonnaroo
Coachella
Lollapalooza
Okeechobee Music & Arts Festival
The artist finished in 4th place in the 2013 America's Best DJ competition, and while he has not toured for several years he has hosted numerous events of his own. His "family gatherings" are two or three day bass music events, named BassCenter with location changing every year. As of April 2017, the East Coast family gathering is to be held in Atlantic City, New Jersey. The event has since been dubbed Basslantic City.
Sober Fan Reaches Out
Recently a fan on Twitter messaged Bassnectar asking for help to sell his Basslantic City ticket because of a recent decision to be clean and sober. Bassnectar took a screen-shot of the message and shared the fans concern, which included that:
"I really want to go to Basslantic City but all my friends drink and do drugs so I don't wanna put myself in that position as of right now…"
The fan was hesitant to be put in a tricky position due to being surrounded by friends who would be using drugs and drinking. It is refreshing to see someone who is trying to clean up take such a big step in making difficult but responsible choices. Still, Bassnectar wanted to show more than just compassion for sobriety; he wanted to give an proactive message of support to any fans struggling with a similar decision.
Bassnectar Makes Social Media Statement For Sober Fans
The DJ was quick to give the fan his congratulations immediately for taking a stand in changing his life. Not only did he give props to the fan, but Bassnectar responded with a lengthy message of support and offered to help connect him with other fans who feel the same way:
In his message to the fan he states:
"You most definitely DON'T need drugs to fit in, and also there are so many [THOUSANDS] of people who will be in Atlantic City with us this weekend, who won't be abusing drugs…"
He went on to offer to connect the fan with sober contacts in the EDM community who would be there.
Following the conversation, Bassnectar took to his own Facebook account and made a long post about his support for clean and sober fans in the EDM crowd. He spoke at length about his own friends and peers, and about how his path has led him to focus more on health and clarity.
"Without judgments, I just wanted to share my own perspective that while it's an amazing feeling to get high off the music (and 'the vibe') of a live music experience, it by no means needs to go hand-and-hand with drug abuse, or even with taking drugs or drinking."
While Bassnectar did admit to having a glass of wine once in a while, and that he himself isn't a recovery avatar, he went on to share his own experience and opinions on how he likes to keep clear, stating:
"I shared that from my own experience I prefer a clear head, a healthy body, and a nervous system with heightened sensitivity – I prefer health over 'fun'"
Bassnectar went on to explain that while he had no intention of shaming any of his fans that do indulge or choose to party in more intense ways, he did advocate for building on the community of sober music lovers who show up to big concerts. He did share his own perspective on how the culture of getting high at concerts pressures people into doing things they shouldn't do, but that he believed as an artist getting "high on the music" was a beautiful thing.
"Also, I just have to say, as an artist, I have zero interest in seeing my fans get 'f**ked up' – I don't glorify violence of any kind, and I think that reckless drug abuse can be a form of violence."
"I think it can be dangerous to ingest various chemicals in order to get a buzz. It may not ALWAYS be dangerous, but there is a risk! And in my opinion it's not worth the risk – I have lost several dear friends to drug overdoses, and I have seen several people's lives SHATTERED by drug abuse, by alcohol abuse, or by not living with a deep gratitude for health, and the care that comes with it – so I hope to inspire that care in anyone reading this."
The Dj then concluded his message with:
"So if you are thinking of attending without drugs or alcohol and want to make a new friend, please email [email protected] and we will put you in touch with other bass heads who have the same attitude and will be there this weekend.
Again, NO JUDGEMENTS: we love you *ALL* and we are thrilled for the wild adventures that are about to take place in just a few days…. travel safe!"
Looking at the post and the comments on Bassnectar's Facebook, over a thousand people have shared the post, with hundreds of comments showing support and solidarity for those in the EDM community who are recovering alcoholics and addicts, or simply people who are choosing to live a clean and sober life. Even specific groups like Hummingbirds (BassHeads for sobriety) reached out to offer a fellowship of strong sober support for the fans.
It is awesome to see advocacy and awareness from an artist so popular in a genre so frequently depicted as appealing to drug users and hard partiers. The stereotype is so common even among people who regularly attend the shows, but there is a large community of people who enjoy music festivals while being sober. You don't need drugs or alcohol to have an awesome experience.
Music festivals are a unique experience, but some people use them as an excuse to abuse drugs that can dull them to that experience and put themselves at serious risk. There is a way to enjoy the exciting parts of life without getting high, and real recovery means learning how. If you or someone you love is struggling with substance abuse or addiction, please call toll-free now.