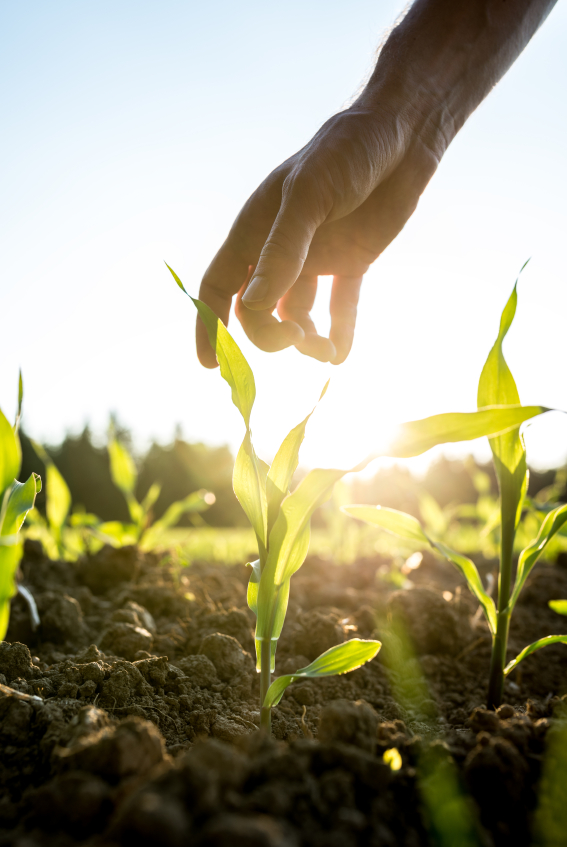 Author: Justin Mckibben
Have mentioned enough the healing power of a solid and balanced diet? It seems as though we too often underestimate the ability to have a profound impact on our bodies and our minds just by eating better.
Modern medicine seems to take precedence over making better choices these days and for a long time many people have turned to a doctor for a prescription when they get ill instead of breaking down the other elements they are putting into their bodies.
Dr. Robert Weiss is one man who firmly believes that a revolution is mounting in the way we as a society approach health and medicine, or rather a re-connection with knowledge that was shunned with the onset of Big Pharma and the powers that be pushing chemicals instead of feeding our prosperity with the right food.
Story of a Doctor Farmer
Dr. Ronald Weiss is a graduate of the University of Medicine and Dentistry of New Jersey (UMDNJ) who says he had always dreamed of being a farmer, having grown up in a town with four farms in Fair Lawn. However but traditional medicine became his occupation.
Not long after Weiss completed formal medical training, his family was devastated by illness when Weiss's father was diagnosed with pancreatic cancer in 1991 that had spread to other organs, including his liver.
The director of the Sloan-Kettering Cancer Center explained that chemotherapy only had a 15% chance of shrinking his father's tumors, and that without the therapy he would only live one month.
Weiss had experience with patients affected by pancreatic cancer during his medical training, and given his father's affliction Weiss began searching for alternative treatments when he came across a practice instituted by Japanese doctors called a macrobiotic diet. Weiss sought out Michio Kushi, a doctor advocating the diet as a cure for cancer who was actively practicing in the northeast.
After meeting with Kushi, Weiss began the diet treatment with his father immediately. Weiss's father experienced a gradual relief of pain and his body began to recover, he even went back to work full-time as an attorney. Weiss's father did eventually succumb to the disease, but not until 18 months after being diagnosed! Over a year longer than the initial expert had predicted.
It was then that Weiss said he knew something was missing from the medicine he was practicing.
Farmacy of the Future
Eventually Weiss sold off his practice in New York and built the first farm-based medical practice. 25 years into the practice he purchased a 348-acre farm in Long Valley, New Jersey and began his endeavor to change the way we heal. It has been cleverly called a "farmacy" by some, described as a place that explores and utilizes plant-based nutrients as medicine.
Weiss has stated:
"Plant-based whole foods are the most powerful disease-modifying tools available to practitioners — more powerful than any drugs or surgeries,"
In our country a seemingly limitless stream of revenue has fed into the production of synthetic chemicals to treat the symptoms of disease, while more comprehensive research of plant-based medicine has gone largely overlooked.
The priority in plant-based diets being used for medical treatment is prevention through proper diet, including:
Fruits
Vegetables
Grains
Nuts
Beans
Seeds
It's "paleo" plus the best parts of human agriculture before they were turned into processed foods. However, this strict diet regimen can also be used to treat those already afflicted with ailments. Weiss admits a plant won't solve everything, like a broken foot, but has said,
"I am talking about treating and preventing chronic disease — the heart attacks, the strokes, the cardiovascular disease, the cancers … the illnesses that are taking our economy and our nation down."
Weiss and others like him believe the nutrients in fruits and vegetables prevent inflammation, which is believed to be the cause of many chronic diseases. Ultimately the hope driving this whole 'Farmacy' idea is to reduce the reliance on dangerous pharmaceuticals that can be more devastating than the diseases in some cases, causing problems such as:
Adverse side-effects
Addiction
Also, he strives to avoid unnecessary surgeries which can also be very dangerous depending on the circumstances.
Healing His Community
So far Weiss' 'Farmacy' already has 90 families involved in this exciting new treatment. These families pay a membership fee and volunteer time picking weeds and harvesting vegetables. This plays into another important part of the undertaking by getting people more interested in their diet through getting them involved in the production of the foods the consume.
Weiss knows his stuff in more areas than just modern medicine, he also earned an undergraduate degree in botany at Rutgers College of Arts in Science in Newark.
"Human health is directly related to the health of the environment, the production of food and how it is grown. I see this farm as an opportunity for me to take everything I've done all my life, all the biology and chemistry of plants I have studied, and link them to the human biological system."
According to some scientific research the theory of being involved in producing your food is vastly beneficial. Working in the garden and making contact with soil bacteria is said to actually make you smarter and happier by triggering the release of serotonin in the brains!
We have noted before the power of a healthy diet on mental health as well, and it seems that with thinking like this our capacity to heal ourselves and our fellows can be found simply in the way we take care of our bodies and our environment.
What if as a society we were able to rid ourselves of a vast portion of our drug problems just by committing to a healthier practice of food production? What if instead of promoting potent painkillers, sedatives and stimulants we rolled up our sleeves, planted some crops and treated our ailments with the fruits of our labors?
What if substance abuse and addiction were issues thousands of people could easily avoid just by stepping away from Big Pharma and standing by big farmers?
Addiction treatment centers like Palm Partners that recognize the important nutrition plays health living, and in addition to addiction treatment we use this knowledge to help clients not only to sustain a healthy recovery but also a healthy mind and body. If you or someone you love is struggling with substance abuse or addiction, please call toll-free 1-800-951-6135