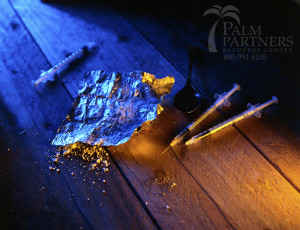 Heroin addiction is a devastating and powerful disease that has swept across the country for years, claiming victims of every social, racial, and economic background. The question on how to fight heroin addiction is quite common, and there have been many methods and strategies created to help people who are struggling find out different ways on how to fight heroin addiction. There are a few main points in most methods used to combat this deadly addiction, and it is important to know how these key areas of treatment are effective and essential in how to fight heroin addiction. 
How to Fight Heroin Addiction: Understanding the Symptoms
Opiates like painkillers and heroin are physically addictive substances. This means that after actively using heroin or painkillers for even a short period time, your body and brain become dependent on the opiate to function without straining. This typically becomes apparent relatively quickly when you try to stop using heroin. When you first try to stop using you will begin to experience painfully uncomfortable symptoms. This is called withdrawal syndrome or being 'dope sick' as commonly referred by addicts.
Addiction to heroin takes more of a toll than the basic physical dependency. You might get physically sick when you stop using but addiction is accompanied with an extreme obsession and compulsion to use, despite negative consequences which may include but are not limited to:
loss of job
legal issues (i.e. arrest)
loss of relationships
There has been documented scientific evidence supporting the theory that addiction is a disorder that can relate to an individual's genetics, and is a disease that affects the brain of those who later develop addiction issues. Heroin addiction or just addiction in general, is defined as a disease that is:
Chronic
Relapsing
Progressive
Due to these attributes addiction is recognized by the medical community as a disease, and even worse it is a disease for which there is no cure. But there is treatment.
How to Fight Heroin Addiction: Addiction Treatment
Despite the fact that there is no cure for the disease of addiction, there is treatment available that helps an individual by teaching them how to fight heroin addiction. Designed to deal with both the physical and psychological aspects, drug rehabilitation and treatment facilities are making new progress with how to fight heroin addiction.
Treatment to fight heroin addiction typically involves a medical detox, inpatient rehab, and intensive outpatient (IOP). This style of treatment is probably the best suited to address the substance abuse symptoms and behavioral issues associated with heroin addiction. That's because this process addresses the physical dependence first with medical detox, then goes on to educate the addict on the severity of the disease and exactly how to fight heroin addiction.
How to Fight Heroin Addiction: Importance of Inpatient Program
People with heroin addiction too frequently make the mistake of rushing the recovery process by only attending the medical detox program. If you really want to know how to fight heroin addiction, you will have to be willing to dedicate more time to your recovery than the 5-7 days that you would most likely spend in a detox facility. Detox only treats your withdrawal symptoms. Heroin addiction is far more complex and effects much more than just the body.
Inpatient rehab and IOP programs are important for learning how to fight heroin addiction because you will learn the necessary tools and strategies that will support you in ongoing recovery. Inpatient treatment and therapy helps you by teaching you more about things like:
Your harmful patterns
Triggers
Facing any unresolved trauma
Relapse prevention
As we covered addiction is defined as a 'relapsing disorder' but it is so very important to know and believe that relapse is not a requirement for your recovery. It is always possible to recover without experiencing relapse but, you have to commit to the process, and give the energy and time to a program of action. Doing the work during the period of aftercare is important, and even beyond that in order to obtain lasting sobriety.
Addiction to heroin or other opiates is a devastating and fatal illness, and it only becomes more harmful and more deadly the longer it goes untreated. There is still hope for those who don't yet know how to fight heroin addiction, and Palm Partners has an experienced staff ready to help in any way they can. If you or someone you love is struggling with substance abuse or addiction, please call toll-free 1-800-951-6135