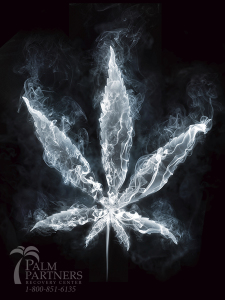 By Cheryl Steinberg
Being less of an alcohol fan and more a certified pothead (in my using days, that is), I was always annoyed by the people who would go around saying that marijuana is a gateway drug; that it leads to "harder" drugs. First of all, like me, most kids and teens who do experiment with substances try alcohol before they do anything else. So, why don't people go around calling alcohol a gateway drug? Oh right, it's legal…and socially acceptable.
Did you know that alcohol is one of the three deadliest – and legal – drugs? Marijuana's death toll, on the other hand is zero. A bit fat zero. Now, I don't advocate smoking weed for those of us in recovery but, I think there can be a lot of medicinal value to marijuana and, besides, I think it's about time the rest of the world stops vilifying pot and starts accepting that their beloved booze is actually quite dangerous. In fact, it's poison in the blood stream.
Do you know how alcohol works – the reason why people under the influence of it slur their words and have difficulty with coordination? In a nutshell, when you drink (a lot of) alcohol, your brain thinks that you're dying. Therefore, it starts shutting down all non-essential  processes, such as speak and coordination, allowing for only the important stuff – like breathing – to keep you alive. Sounds like a good time, right?
On the other hand, you have marijuana, known as cannabis to the rest of the world. This plant has lots of potential when it comes to improving quality of life. Only until recently, however, have we even been able to begin to research marijuana's medicinal qualities. In the U.S., marijuana has long been a Schedule I drug, categorizing it as having a high potential for abuse and having no known medical qualities.
No Folks, Marijuana is NOT a Gateway Drug
And there's more evidence that marijuana does not lead to the use of harder drugs. Therefore, contrary to popular belief, marijuana use might not be as dangerous as some critics have been claiming.
Emory University researchers, in a new study, looked at federal surveys and states that legalized medical marijuana in order to evaluate the impact of this new legal status on the use of other drugs. Researchers found that the legalization of medical marijuana legalization did lead to more drug use – that of more marijuana (trolled ya!) They specifically looked at adults 21 and older and saw that this population's use of marijuana increased after the new legislation BUT, this increase did NOT lead people to try harder drugs.
The study had two major findings:
Before the legalization of medical marijuana, 11.1% of adults 21 and older reported using marijuana in the past month; after legalization, that rose to 14.2%. But, it seems, medical marijuana legalization had no effect on children and adults aged 12 to 20.
There was also no significant increase in alcohol abuse and dependency, cocaine use, or heroin use after medical marijuana legalization, even though marijuana use increased for adults.
This most recent study revealed findings that mostly support previous research about marijuana use. A 2012 study from research institute IZA found that the legalization of marijuana for medicinal use did not lead to higher rates of marijuana use among high school students. Another report from Glenn Greenwald found drug use among Portuguese adults 20-24 increased following the decriminalization of all drugs in Portugal, while overall drug use actually fell among teenagers.
The study offers some food for thought where it comes to states that are considering whether to legalize marijuana for recreational or medical purposes. For one, it suggests relaxed marijuana laws can lead to more regular marijuana use, although not among teenagers. But the study also indicates that marijuana use might not be as dangerous as some critics of the drug fear.
If you're like me, a drug is a drug is a drug – no matter its legal status. In the past, I used to think that marijuana was harmless but, more and more people are seeking treatment in the form of drug rehab for their marijuana use, alone. If you struggle with marijuana or any other drug, help is available. Please call toll-free 1-800-951-6135 to speak directly with an Addiction Specialist.