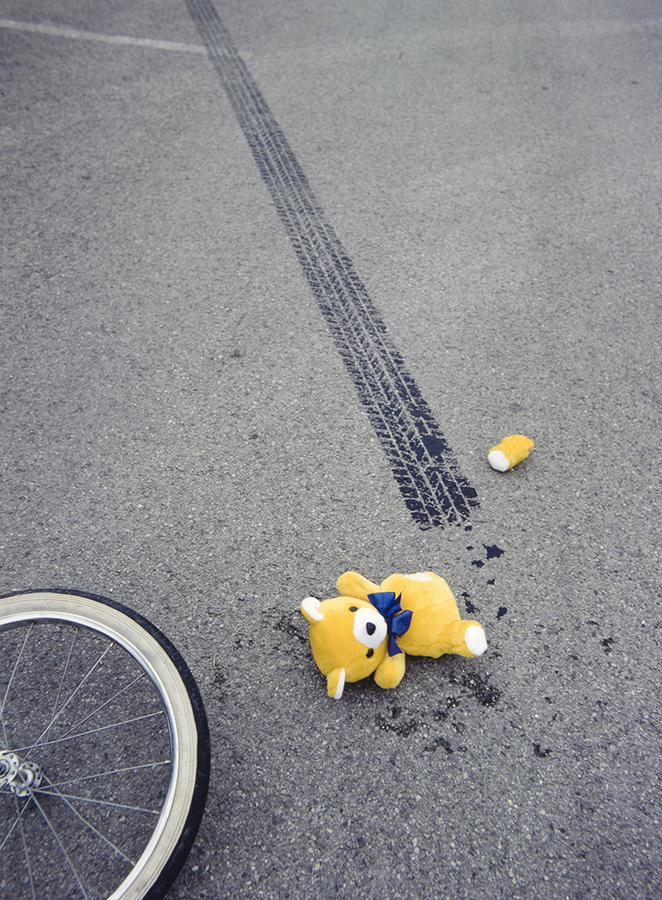 Author: Justin Mckibben
Drunk driving is one of the most utterly irresponsible and perilous acts someone can participate in. Not just because it puts the one driving drunk at risk, but it threatens the lives of anyone else on the road, drivers and passengers. In 2013, 10,076 people were killed and approximately 290,000 were injured from accidents involving drunk driving according to Mothers Against Drunk Driving (MADD), not to mention the thousands of family members who suffered or lost a loved one.
On top of that drugged driving, tired driving or driving while texting are all also very dangerous and possibly lethal, and there are some very dedicated organizations focused on raising awareness and spreading the statistics to the general public in hopes of curbing these trends and evading more suffering victims and grieving families. Some of these organizations are very bold with their message and go to great lengths to be graphic with their delivery, which can sometimes cause a controversy.
So how much is too much? Or is there a such thing when trying to wake up the world and save lives?
2 for 1 Coffins
Recently there has been some buzz about a controversial ad put out for Easter by the Buen Camino funeral parlor in the Paraguay capital, Asuncion. The ad started catching some serious attention for the nature of the original image which showed 2 coffins with a caption that offered 2 for the price of 1. One thing that may have stirred up a lot of debate about this depiction was that one coffin appears much smaller than the other, which one would assume indicates it is a child's coffin.
The ad campaign was versatile with its vendetta. It also offered 50% off gravestones with an image of three different headstones as if to highlight them like new heels in a fashion magazine. Another picture displayed decorative funeral wreath arrangements with the same 2 for 1 tag.
The ad's message reads:
"You're bothered by seeing this image, but it would be worse if you needed to use this service. Avoid drink-driving. Avoid accidents. Avoid the need for discount funeral services."
While this was a very clever and direct tactic, it seems that initially the internet was flooded with horrified social media users who began to share the campaign images on Facebook and Twitter.
The Back-Story
This ad was eventually discovered to be an anti-drunk driving campaign that was created in conjunction with the Association for Road Security and petrol distribution company Copetrol. A while after the initial uproar about what some people saw as 'distasteful' marketing, the ads continue to spark online debates and discussion on whether this has gone too far.
While some argue that this is advertising done in very bad taste, others insist it is good to have such a strong message. Sometimes people need to get grabbed by what shocks them. Creating and emotional response is a powerful tool to anchor in an idea, and an ad like this can do that very well.
Other Shocking Ads
This is definitely not the first time that an organization has gotten together and developed a way to draw the eye into the distressing and troubling truths behind driving under the influence, or driving while tired or texting. Scare tactics can make an impression that sometimes people don't always understand, but more times than not a well placed metaphor can really strive a nerve that can stick with you.
One ad created for the Dutch Association of Traffic Victims is an image of a cell phone with a picture on the screen that makes it look as though the phone is her coffin. The caption says:
"Every year 40 people die using a mobile phone while driving."
This ad is probably the cleverest on the list, and probably surrounded with a lot of controversy especially from the company it was imitating. In 2007 there was an image made to emulate the famous advertising campaign done by the Absolut Vodka Company where they made various objects and images appear to form the shape of their signature vodka bottle. Typically these images come with a caption that will say 'Absolut (BLANK)' in a reference to whatever the pictures subject is.
This Blue Cross anti-drinking and driving ad took the  mangled and destroyed remains of a wrecked vehicle and shaped the vodka bottle, and the caption said:
'Absolut Fatal'
That is a very ingenious and powerful approach given the house-hold name and their branding that was manipulated to get a more serious picture across.
In another intensely graphic campaign the Bangalore Traffic Police have been running an outdoor ad using disturbing photography to shock people out of talking to their friends and families on the phone while they are driving.
In these images there is someone on a phone, with blood splashing out of the receiver all over the shocked friend or family member, with a caption that reads:
"Don't talk while he/she drives."
Are these ads taking it too far? Or are they just what we need to show people the severity of the situation?
Advertisers do have a moral and social responsibility, and some expect them to carry it out in a respectable decorum while still spiking some interests. Of course in this case it would seem that the ends definitely justify the means, because while the ads are a bit dark and unsettling to some, they catch the eye and prove a point. It may not be as "fun" as some of those 'drink responsibly' alcohol ads with bikinis and sports cars, but they make an impact that is honest and powerful.
Drunk driving kills. So does driving while tired, and driving while texting. When we get behind the wheel, we need to be ready to be responsible for the safe of ourselves and those with us, and if people need to be showed something that makes their pulse race to remind them of that, I'd say that's better than no pulse at all.
Fatal accidents across the country claim thousands of innocent lives, and all because of those who get drunk, and get behind the wheel. If you have a habit of drunk (drugged) driving, driving tired or even driving while texting, perhaps it is time to consider how many lives, how many families you put in harm's way. If you or someone you love is struggling with substance abuse or addiction, please call toll-free 1-800-951-6135