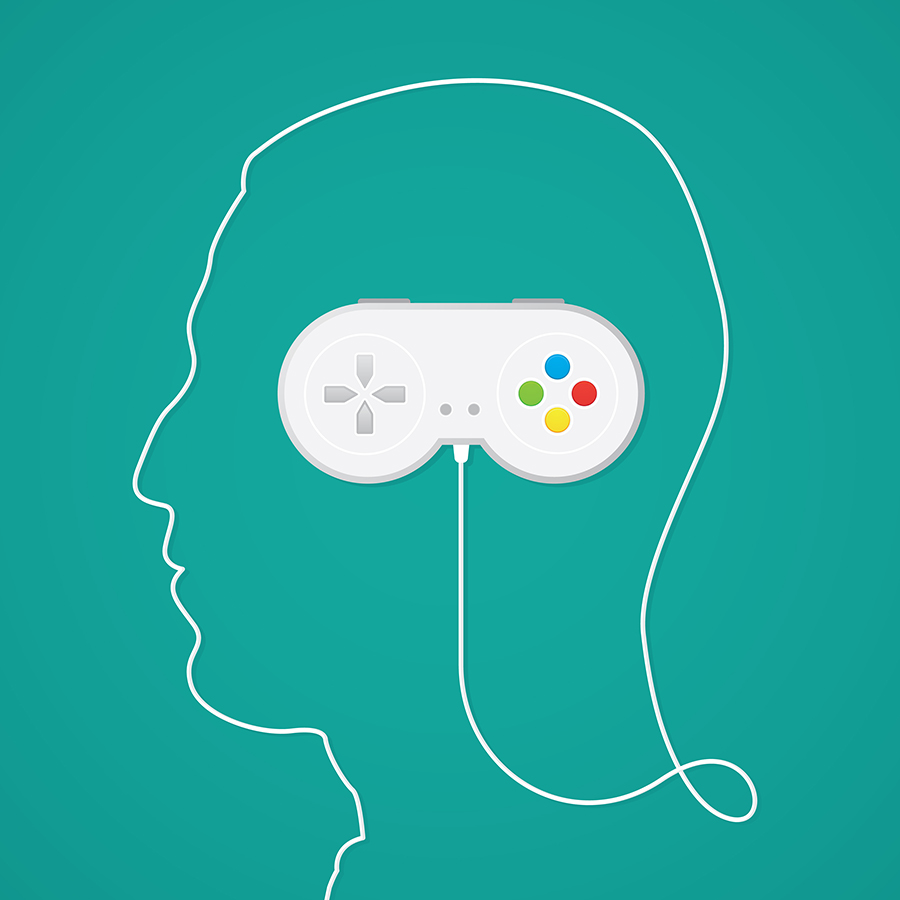 Help for Gaming Addiction: What is Gaming Addiction?
Video game addiction is described as an excessive or compulsive use of computer games or video games, like online gaming, which interferes with a person's everyday life. Video game addiction may present as compulsive game-playing that is paired with increased social isolation, mood swings, diminished imagination, and hyper-focus on in-game achievements, to the exclusion of other events in life.
Help for Gaming Addiction: It's a Real Problem for Some
And, although some would disagree whether or not this is a real addiction, you can follow any kind of news trends and find instances that sound a lot like there really is such a thing as gaming addiction; cases such as people suffering exhaustion after playing video games for 50 hours straight, teens killing their parents for taking away their games, and parents neglecting infants while being mesmerized by the online world.
And now, more recently, cases in which people have died after online gaming binges: two such cases occurred already in 2015 (and we're still in first month of the new year); the other of which occurred in 2012.
The medical community recognizes certain behaviors – not just the abuse of substances as many think – as addictive. According to psychiatrist Michael Brody, MD, the following are criteria for an addiction:
The person needs more and more of a substance or behavior to get through the day
If the person does not get more of the substance or behavior, they become irritable and miserable
Help for Gaming Addiction: Treatment
Similar to treatment for substance abuse and addiction, there are rehabilitation centers that offer programs for addictive behaviors such as gambling and online gaming. Rehabs that provide help for gaming addiction do this in several ways.
The first way that treatment helps is it separates the gamer from the materials they need in which to continue "using." In this way, the process of breaking the cycle of gaming can begin. You will be in a comfortable and safe place where you will begin to heal from the obsession and compulsivity to get online and continue gaming.
The second way in which help for gaming addiction works is that it will offer you healthy coping tools for dealing with the behaviors that have come to control your life. Through group and individual therapy sessions, you will address the ways your gaming addiction has negatively impacted your life and learn to rebuild relationships, specifically, and a life anew, in general.
Individual therapy will allow you to speak one-on-one with a licensed therapist with whom you will formulate a treatment plan and set treatment goals that you want to accomplish while getting help for gaming addiction.
Group sessions are just as important to your rehabilitation. Peer support has been shown to be immensely beneficial to the client who wishes to get over their gaming addiction. This works in two ways: you will receive peer support and feedback as well as be able to give support and feedback, which will help you form connections for yourself when it comes to healing and recovering from your online gaming addiction or other video game addiction.
Do you experience obsessive thoughts and a compulsion to engage is certain behaviors? Has it made your life unmanageable – causing strained relationships, financial problems, and other negative consequences such as risks to your health? Do you feel irritable and moody when you try to stop? It might be time to seek professional help. Call an Addiction Specialist today at toll-free 1-800-951-6135.