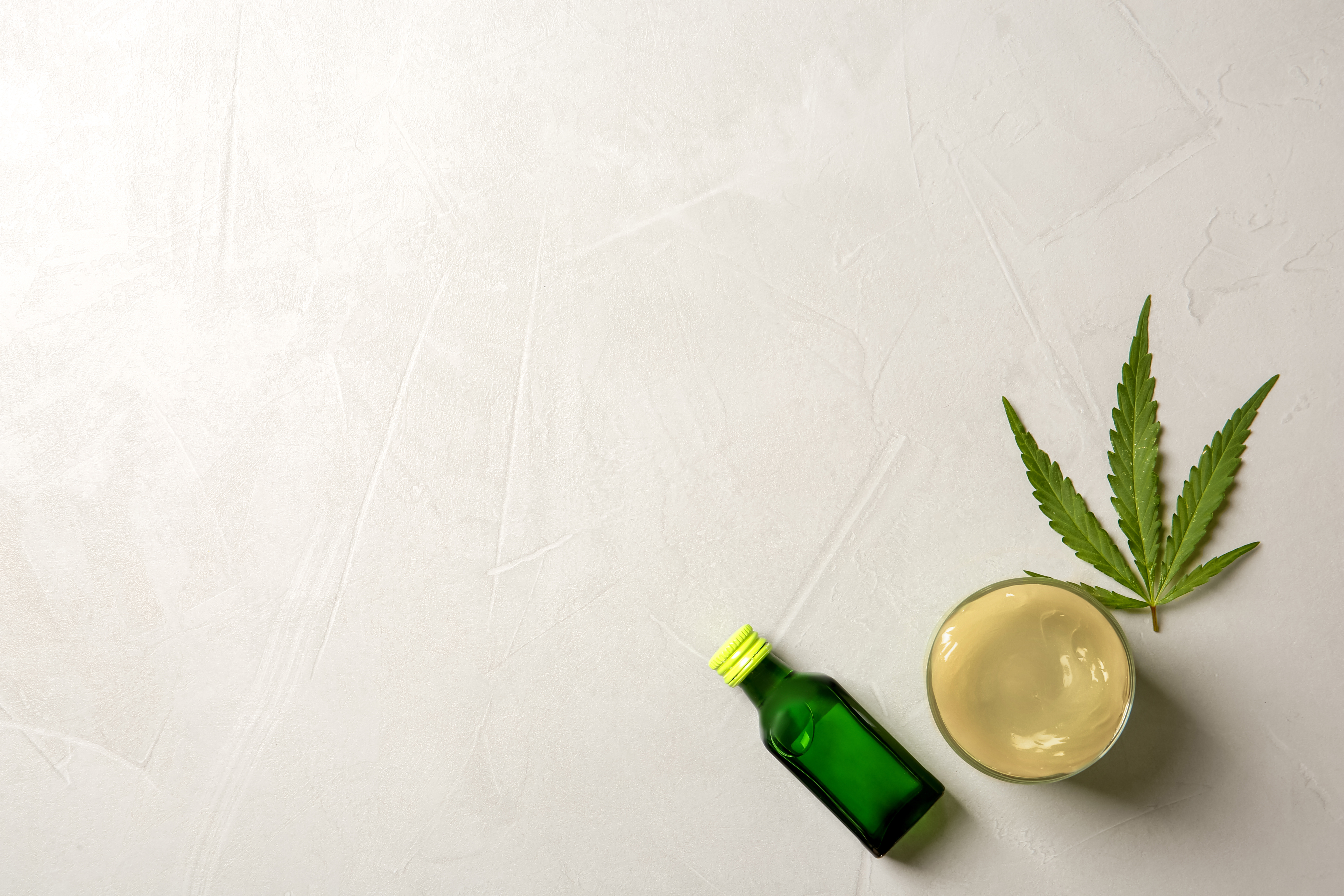 Cannabis reform is gradually taking the country by storm. Meanwhile, one compound relating to cannabis has been flying under the radar, with a lot of contention about the legality of the substance. Still, the industry around it has been steadily expanding as new bills are constantly put forth to promote pro-pot laws.
Now, the legal CBD industry features an extensive variety of products from a growing catalog of brands. Some of these manufacturers claim to have miracle CBD products that are all natural and cure all ailments. Meanwhile, experts believe research is too limited to make such assertions.
So, is the hemp medicine market really ready to change the world? Or is the legal CBD industry just the 21st-century snake oil salesmen?
What is CBD?
CBD is the abbreviation for Cannabidiol This is a non-intoxicating marijuana extract that has become increasingly popular in modern culture. This extremely versatile substance is just one of the hundreds of chemicals found in both marijuana and hemp plants.
One defining feature of CBD is that it does not cause the psychoactive "high" effects users experience with tetrahydrocannabinol (THC). Additionally, there is evidence that suggests a wide range of potential benefits, from anxiety relief to epilepsy treatment.
Legal CBD products come in various forms, including:
Edible products
Drinks
Oil tinctures
Vitamin capsules
Oils that for e-cigarettes
Body lotions
Some forms are advertised to be uniquely beneficial for specific conditions.
Is CBD Legal?
This is probably one of the most common questions asked about CBD products. Needless to say, not everyone sees that answer the same.
For the short answer- cannabis is still a Schedule 1 drug at the federal level. Therefore, cannabis products are technically still illegal under federal law.
Some hemp producers try to cite the Farm Bill to claim that CBD is legal. However, there is still confusion about whether the legal allowance for cultivation described in this bill also includes selling CBD products.
However, more and more states in the U.S. are establishing initiatives to legalize or at least decriminalize marijuana. Medicinal cannabis is being embraced in communities all across the nation and 9 states are even engaging in recreational marijuana laws. So many feel that while the federal government just needs to catch up, the states are deciding for themselves if CBD and other products should be legal.
When it comes to CBD, the legality is complex and varies depending on a number of factors, including:
What state do you live in?
Many states have developed their own set of laws to regulate cannabis-related products in some form. In the 30 states with medical marijuana laws and the 10 with recreational and medical marijuana, CBD is legal. However, some states have different restrictions. For example, three states still have laws that make marijuana in any form completely illegal, including:
Idaho
Nebraska
South Dakota
Outside these states, one would want to check their local laws to see if CBD products are legal. Some states do not have medical marijuana but have legal medical CBD to be prescribed for certain conditions.
What is the CBD made of?
Another big factor to the legality of CBD products is what plant they actually come from. The cannabidiol compound is found both in cannabis plants and hemp plants, and only one may be legal in your area. Legally cultivated hemp plants typically yield a CBD extract that is low in psychoactive chemicals. Hemp has less than 0.3% THC, so this kind of product may be legal in areas where other cannabis extracts are not.
Is CBD Effective and Safe?
In general, CBD is believed by many to be safe and effective. Many manufacturers of legal CBD products go to great lengths to advertise their testing and filtering processes. Some rely on independent labs to offer a seal of approval.
Furthermore, many brands make broad boasts about what their products can be utilized to treat. Some promote different mixtures for sleep aids, while others advertise for pain relief or other conditions.
However, many experts insist that there is not enough research on the medical and health benefits to be able to say with certainty these products are safe and effective. This is in large part due to the fact cannabis has long been prohibited at the federal level. Therefore, research has been extremely limited.
In fact, the only clinically proven CBD remedy is a treatment for two rare forms of childhood epilepsy. All other claims are mainly based on speculation. Many experts say that due to a lack of regulation, legal CBD products may vary widely in quality.
Therefore, the scientifically proven effectiveness of legal CBD treatments is vague at this point.
Cornering a Massive CBD Market
For years, online entities have been selling CBD products by flying under the radar of the law. With the growing movement of marijuana legalization and the rising popularity of wellness products, it was only a matter of time before CBD compounds got a big break into the mainstream market. According to data firm SPINS, just last year retail sales of CBD more than quadrupled.
That kind of sales spike is something any business would take serious, especially considering these items are not cheap. And the mark-ups from sale to sale can make these products pretty pricey. Some name brands can charge anywhere from $0.05 to $0.23 per milligram.
A recent Leafly article on CBD pricing showed one company sells a 600 mg bottle of CBD-THC oil that costs them $13.50 to produce.
Next, that bottle wholesales for $27.
Then, distributors in California add 30%, bringing the cost of that bottle up to $34.
Finally, the local dispensaries doubled the cost, which is a common markup in any retail business. Now, that 600 mg bottle that costs less than $14 to produce sells for $70.
Considering the money to be made in the industry, there is no wonder the market is growing. But if more regulation is coming, what kind of impact could this have on the cost?
Farm Bill and CBD
After Congress passed the farm bill in December of last year, chemical compounds found in hemp became legal under certain circumstances, including CBD.
Furthermore, the new legislation places hemp-derived CBD directly under the authority of federal agencies, including the FDA. And according to the FDA, any item containing CBD being marketed for having therapeutic benefits must be approved for its intended use before being presented into the interstate marketplace.
Some say that the more unscrupulous CBD manufacturers will just keep their claims vague in order to continue selling their products while avoiding any real intervention from the FDA.
Is a CBD Crackdown Coming?
Meanwhile, in a market that has lacked consistent oversight for so long, fake products containing no CBD whatsoever have thrived. Consequently, combining issues of legality, growing popularity, and financial viability some believe we may be heading for a big crackdown on legal CBD sooner rather than later.
At this point, regulators are finally starting to pay closer attention. In the past few months, there have been numerous instances of CBD product intervention, including:
Back in December 2018, the Food and Drug Administration (FDA) insisted it is illegal to market CBD products as dietary supplements.
Earlier in February 2019, health officials in New York ordered bakeries and restaurants to stop adding cannabidiol to food and drinks.
Maine and Ohio have also seen a crackdown on the sale of CBD as officials sort out the legal status of a substance that the FDA hasn't approved as a food additive.
Also this month, the FDA issued 12 warning letters and five online advisories to foreign and domestic companies for selling CBD products. The makers were marketing these items by claiming they could prevent, treat or cure a variety of diseases and health conditions, including Alzheimer's disease.
Many see this as the writing on the wall that the legal CBD industry may be on the verge of a shakeup. Some believe this will lead to less ethical companies to clean up their act or be cleared away for the development of better products.
CBD VS Opioid Addiction?
Now there is a new school of thought emerging in the midst of an ongoing opioid crisis that CBD is a compound that has the potential to help with the treatment of opioid addiction. There is a small body of research suggesting that not only can CBD help with pain management in some cases but also that these products could reduce heroin cravings and even restore neurobiological damage.
Dr. Yasmin Hurd, director of the Addiction Institute at Mount Sinai, studied CBD for 10 years. Dr. Hurd says she does believe that CBD could help treat opioid addiction. However, her fear is that the "commercialization" of CBD could prevent serious medical research that might do a lot of good. In other words, she believes the current direction of the legal CBD industry is tugging it away from science and medicine, where it could one day prove to be effective.
Still, at this stage, there is a lot more research necessary to have an honest view of how CBD products can impact individuals struggling with addiction. Some are jumping in head first to adopt these methods. Regardless, without more clinical studies and extensive data on the overall impact on health and well-being, this kind of treatment should be approached with a degree of healthy caution and skepticism.
It is important to recognize that despite the growing acceptance of cannabis, there are still risks involved with cannabis products. Even if CBD is legal, people should not assume it is appropriate for everyone. Remember, any substance can be abused, even marijuana. If you are struggling with addiction, it is possible that marijuana use can do more harm than good. If you or someone you love is struggling, please call toll-free 1-800-951-6135.