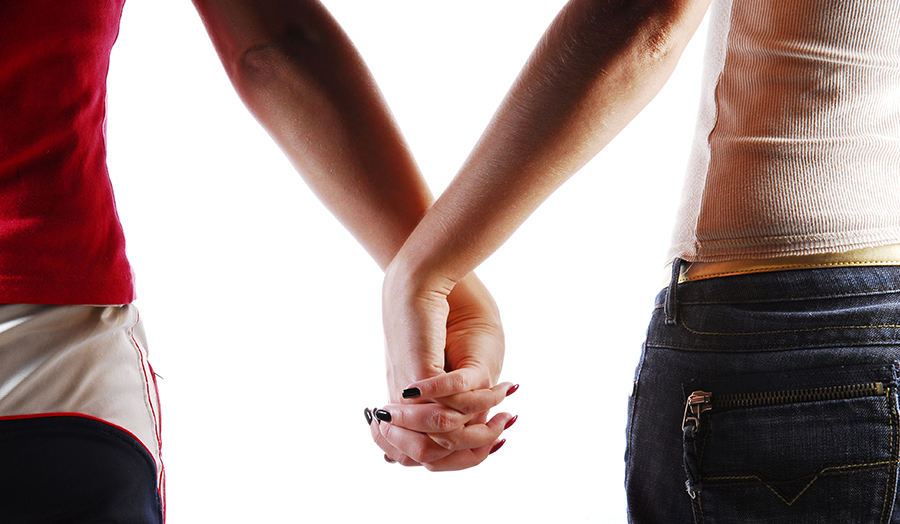 Author: Justin Mckibben
The lesbian, gay, bisexual, and transgender community is not without its own history of facing conflict and adversity, as the civil rights of these individuals are often debated and questioned, and certain people in the LGBT community have been speculated to have a unique susceptibility to specific health risks. Lesbian women have been said to be more vulnerable to breast cancer, while gay men are suggested to have an increased risk of HIV or other infections.
With the various notions of threats to these individuals health, it may not be too much of a shock that there is some conjecture of another serious health risk for the LGBT community, as recent research proposes these individuals may be at a higher risk of developing an eating disorder than straight and cisgender individuals, with transgender people at the highest risk.
Talking Transgender
Just to clarify some general information:
Cisgender (cissexual) – Related types of gender identity where individuals' experiences of their own gender match the sex they were assigned at birth
Transgender – When gender identity or gender expression does not match one's assigned sex. Transgender is independent of sexual orientation; transgender people may identify as:
Heterosexual
Homosexual
Bisexual
Asexual, etc.
This relates to a report published on April 28th in the Journal of Adolescent Health with data drawn from the first study examining eating disordered behavior among a significant proportion of transgender people compared to cisgender people, with numbers making it sufficient enough to make a meaningful comparison.
Researchers surveyed students from 223 universities across the United States between 2008 and 2011, inquiring about several aspects including:
Mental health
Substance use
Sexual behavior
Nutrition history
Out of those included in the study:
200,000 were heterosexuals
5,000 were "unsure" of sexual orientation
15,000 were gay/lesbian/bisexual
479 were transgender
The survey found that cisgender heterosexual men were at the lowest risk of eating disorders, while transgender people were at the highest risk out of those surveyed. This again does not prove to be rule of thumb, but is the idea presented by the research.
Reading Results
According to the study's lead author, Alexis E. Duncan from Washington University in St. Louis, that in broad terms they determined cisgender heterosexual men had the lowest rates of eating disorders, while cisgender heterosexual women found themselves in the middle, and transgender individuals were found to have the highest risk.
Approximately 1.5% of the students reported being diagnosed with an eating disorder during the previous year
Nearly 3% had self-induced vomited or used laxatives to control weight
More than 3% had used diet pills in the previous month
Out of these overall averages transgender individuals had the highest rates, so from reading these results it seems to support the concept that these issues are more commonly combatted in the LGBT community.
Shifting Stigma
Now this new research may actually provide a shift in stigma that has labeled eating disorders as a 'women's issue.' Past studies of eating disordered behaviors have been generally focused on heterosexual women, who are considered the most at risk, to the extent that so many assume the stigma of disordered eating being a 'female issue' and ignoring the growing number of males who suffer from eating disorders as well.
This study could raise a red flag that creates a change, because it revealed that transgender students were actually more than 4 times as likely as cisgender heterosexual women to report an eating disorder diagnosis. Transgender students were also 2 times as likely as cisgender females to have used unsafe methods to control their weight such as:
Diet pills
Self-induced vomiting
Laxatives
These are only part of the data collected that suggests the outdated ideas behind eating disorders being a gender-specific issue are not as founded in facts as many may believe, and more can always be revealed.
Counting Conclusions
Monica Algars of Abo Akademi University in Turku, Finland once conducted a study on eating disorders that determined there is a connection between eating disorders, gender dysphoria and body dissatisfaction among transgender people, which means to infer that transgender people may adopt unhealthy and harmful eating habits to manipulate their bodies to try and fit the gender the identify with, or revolt against one they do not.
Algars explains that these attempts to suppress features of their birth gender may manifest as a desire to control weight, and the added stress created by stigma and discrimination may also contribute to the problem. But all this has the possibility of being alleviated by gender reassignment therapy.
Out of all the conclusions one can come to, one definitively counts: stigma is hurting people, and even killing people who never get the help they need. Be it someone from the LGBT community or a cisgender heterosexual individual, stigma puts us all at a greater risk. It can fuel body dissatisfaction, eating disorders, and even substance abuse. And once someone has fallen prey to these conditions, they can be trapped in a never ending cycle of abuse, stigma and self-mutilation in the form of obsession and deprivation.
Regardless of someone's sexual orientation, they deserve the same life of love and freedom from stigma as the rest of us. It is up to all of us to make recovery and unity a reality.
Eating disorders and substance abuse are tormenting and fatal symptoms of the disease of addiction, but recovery from that hopelessness is possible for everyone who seeks it. If you or someone you love is struggling with substance abuse or addiction, please call toll-free 1-800-951-6135