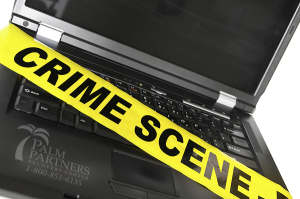 Author: Justin Mckibben
Silk Road was originally an internet black market used for digital drug dealing to be utilized for people to make massive sales and purchases without having to take the average dealers risk of riding around with large quantities of narcotics in their car, or meeting in shady alleys.
While the first Silk Road was shut down some time ago following an extensive investigation and the operator arrested, there was a new version that went online and active to take up the mantel, which has thankfully been put to an end as soon as possible.
The end of the line came up relatively quickly for Silk Road 2.0, a secretive online drugs marketplace created and modeled after the original "Amazon.com of drugs". The plug was recently pulled on the second generation Silk Road 2.0. Today, the FBI announced they've put a swift and effective end to the second installment of the illicit drugs website, and taken its alleged owner, 26-year-old Blake Benthall, into custody.
The Illicit Legacy
The illegal Dark Web, which is only accessible by volunteer-operated encrypted networks like Tor, always attracts many "freedom-loving" types including libertarians, hackers and anarchists, as well as criminals of all kinds looking to make a change to their own enterprises through a 'safer' forum.
When the FBI arrested Ulbritch in 2013 he was placed in custody and faced trial on charges including narcotics trafficking, money laundering, computer hacking, and even conspiracy to commit murder.
During the brief absence of Silk Road rival marketplaces such as Agora and Evolution continued to operate. Agora quickly became the new standard for online drug transactions. Its main competitor, Black Market Reloaded, was shut down in November 2013 after its source code was leaked. After that, Sheep was the main competitor until it too went under—and stole a treasure in users' bitcoin.
A big part of Black Market Reloaded's success came from its willingness to sell lethal weapons, including dynamite and other explosives. Silk Road had no objection to offering a wide range of merchandise, but that site drew the line at weapons.
Passing the Torch
Silk Road 2.0 developed and went viral within a matter of weeks after owner Ross Ulbritch, known by the online alias "Dread Pirate Roberts," was arrested in October of last year. Benthall, who is known online as "Defcon," began operating Silk Road 2.0 that December, only a month after the site was launched by a co-conspirator who remains un-identified at this time. Given the nature of the crime and the collective evidence against "Defcon" the charges against Benthall could carry a maximum sentence of life in prison.
Ross "Dread Pirate Roberts" Ulbritch had initially created Silk Road as a way to try and avoid the dangers typically associated with the sale and trafficking of illegal narcotics. Ulbritch's end-game was to transform an infamously violent industry into a safe online marketplace for safe and lucrative business by removing the risk of face-to-face transactions with what he called "humanity's first truly free, anonymous, unbiased marketplace."
Transactions through this kind of Dark Web black-market style sites are made using Bitcoins and the websites operate in the shady areas of the Internet that are not indexed and therefore not easily obtainable by standard search engines. Other illicit services that were sold through this class of websites included everything from hacking-tools to hit-men.
The Investigation Information
According to the information collected during the investigation it was recorded that as of this past September, prosecutors claim that Silk Road 2.0 was generating at least an astounding $8 million a month. Manhattan US Attorney Preet Bharara said in a statement:
"Let's be clear – this Silk Road, in whatever form, is the road to prison."
Benthall has entered a plea of not guilty as of this point. He is currently scheduled for trial in New York in January. In the meantime, many are wondering if this only means we will be expecting these hackers and digital drug dealers to upgrade their systems and strategies, and if so how long until we see the arrival of Silk Road 3.0.
While the digital age of drug dealing presents new problems for those who are fighting the war on drugs, it also presents a new problem for those struggling to overcome the disease of addiction. There have been several developments on how social media and the Dark Web intend to make drug dealing as easy as a download, but that puts more who have drug problems at even greater risk. If you or someone you love is struggling with substance abuse or addiction, please call toll-free 1-800-951-6135