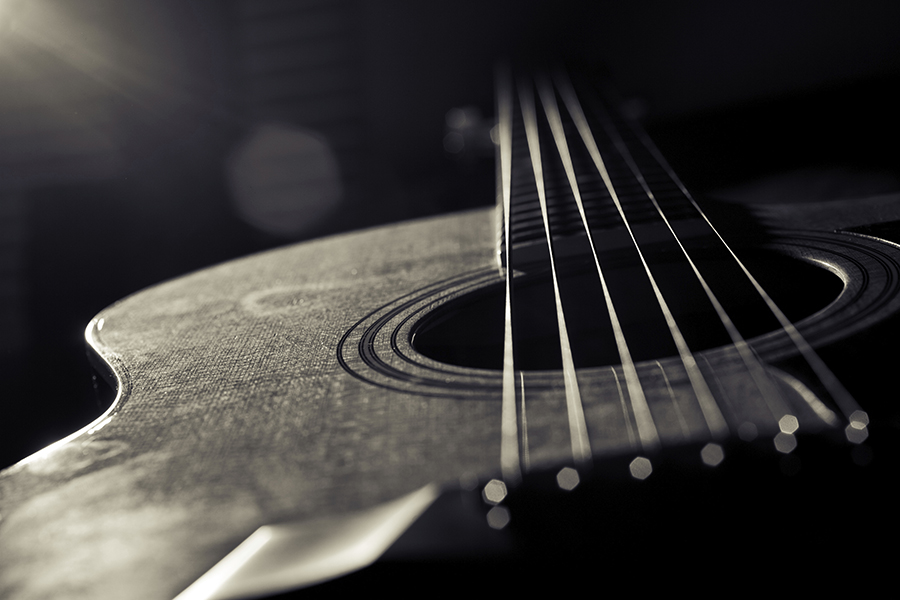 Author: Justin Mckibben
Thomas Alan "Tom" Waits is a celebrated American singer-songwriter with a distinctive voice so growly with grit it's strangely smooth and somehow conceptually classic. He is also a composer who has worked on several movies and musicals, not to mention an awesome actor. Born in December of 1949 Waits has even been nominated for various awards including an Academy Award for his soundtrack work on One from the Heart, and has even been awarded Grammy Awards for two albums, all while being listed in 2010 by Rolling Stone magazines 100 Greatest Singers.
While his name may not be as known as it should, you probably would know his face. What might not be common knowledge is Mr. Waits is also sober, and has openly discussed his sobriety, as well as the struggles it took him to get there. While we honor this multi-talented and noteworthy artist, let us take a closer look at the living legend and his path to recovery.
One thing consistent in his conversation is the fact his experience has shown his creative can survive in sobriety, which means the world to a lot of us more obscure folks.
Talking Tom
Back in 2006 Tom Waits did an interview talking about his life, his loving wife, and the trials and turmoil leading to his recovery. That year he was 14 years sober, so if you're doing the math that means he would be 23 years sober this year! Over 2 decades of a dramatic life shift has taken place, and he is more than willing to talk tactics and relationships.
During his 2006 interview Waits stated,
"Oh you know, it was tough. I went to AA. I'm in the program. I'm clean and sober. Hooray. But, it was a struggle."
When asked if he missed the drinking days, Tom Wait's honesty was in no short supply either.
"Nah. Not the way I was drinking. No, I'm happy to be sober. Happy to be alive. I found myself in some places I can't believe I made it out alive."
And then of course there was the question of how taking drugs and alcohol out of the equation might have hindered his creative process, and what it meant to work as a genuinely irregular genius. If you're an alcoholic like me, you might get a warm fuzzy feeling or familiarity at his response.
"No. I don't think so. I mean, one is never completely certain when you drink and do drugs whether the spirits that are moving through you are the spirits from the bottle or your own. And, at a certain point, you become afraid of the answer. That's one of the biggest things that keeps people from getting sober, they're afraid to find out it was the liquor talking all along."
"I was trying to prove something to myself, too. It was like, 'Am I genuinely eccentric? Or am I just wearing a funny hat? What am I made of? What's left when you drain the pool?"
Waits even gave some credit of his sobriety to the wonders of the intimate relationship he built with Kathleen Brennan, a scriptwriter he met in 1978. Kathleen has become his companion and collaborator for over two decades now,, with the two of them sharing three children, Casey, Kelly and Sullivan.
When Tom Waits was once asked what his wife brought to the table, he replied, 'Blood and liquor and guilt, ' so when he says that Kathleen saved his life, he means it quite literally. When asked about if she inspired his recovery Tom said,
"Oh yeah, for sure. But I had something in me, too. I knew I would not go down the drain, I would not light my hair on fire, I would not put a gun in my mouth. I had something abiding in me that was moving me forward. I was probably drawn to her because I saw that there was a lot of hope there."
For a man who built a life around a brand of music with the feel of bad news, bourbon, bullets and bar-stools reaching back to a time of blues and rock and roll in its rawest form, it seems it can feel out of place and obscure in modern age. But Tom Waits for no man to validate his victory ballads for the broken and beautiful.
When asked again about his sobriety and his comments on the contribution it made to his music in 2011, Tom Waits stated,
"I think maybe when you drink, you're probably robbing yourself of that genuine experience, even though it appears what you're doing is getting more of it. You're getting less of it."
It's pretty awesome to hear this kind of conscientious chatter from a guy infamous for a crude image of the old school drunk. To get an honest and open feel for a man who has done all he can to beat to his own booze-free good-old-boy style drum. The opinion of sobriety being an essential element to his most real expression of being eccentric and creative is inspiring, especially to someone who has also feared losing touch with a more talented or unique self without substances.
Rock on Tom… you amazing weirdo!
Celebrating recovery isn't just a famous people thing. Every day people all over the country celebrate their renewed life through recovering from drugs and alcohol thanks to a program of action that often begins with the commitment to make a change. If you or someone you love is struggling with substance abuse or addiction, please call toll-free 1-800-951-6135