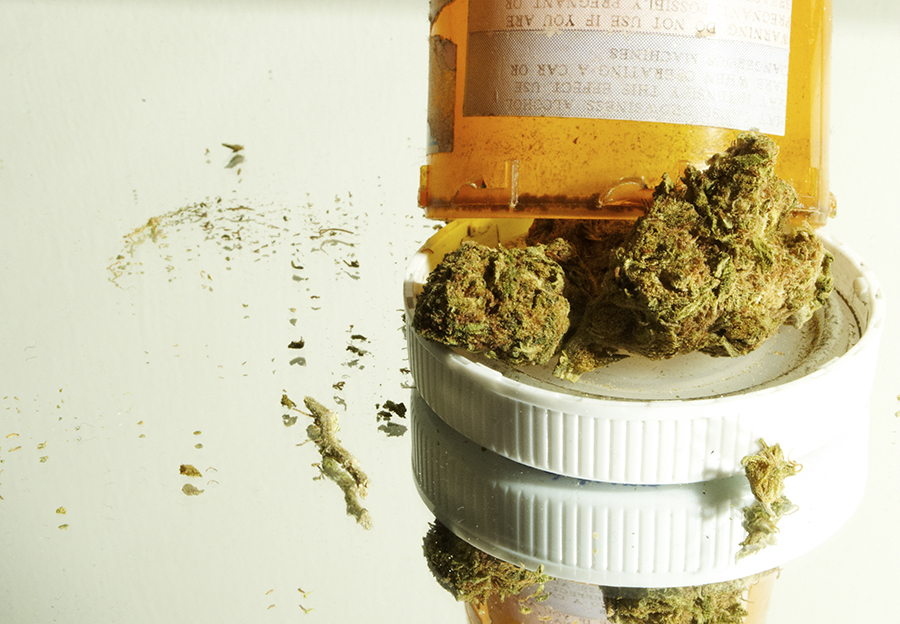 Author: Justin Mckibben
The latest bit of news on the subject of whether or not the newest wave of marijuana law reforms will be washing up on the beaches of the sunshine state is not looking so bright for those in favor of medical marijuana. This past Tuesday the Florida House of Representatives cut short its legislative session three days ahead of schedule, meaning that any hope of getting any kind of medical marijuana initiative passed will have to wait… at least until 2016.
Sunshine Swing State
The Quinnipiac University Swing State Poll was released regarding the 3 swing states that are huge in the new 2016 presidential elections and the views those citizens had on legalizing marijuana. Florida was one of those states, and according to those statistics:
55% of voters in Florida support recreational marijuana use
84% of voters in Florida support medical marijuana
17% of Florida voters say they "definitely" or "probably" would use it
81% of Florida voters say they "probably" or "definitely" would not use it
So with Florida being one of the historically essential states in elections, it seems that the states stance on adjusting pot policies is a huge influence. So it does make a lot of sense that any officials in the state would want to take their time and be able to take every aspect into consideration before leading a charge that could change the country.
Looking For the Right Legislation
There are already a couple of medical marijuana bills that had been introduced in the current session, including HB 683.
HB 683
This particular piece of politics is being sponsored by Representative Greg Steube, and HB 683 calls for a non-smokable form of marijuana for medical purposes, and it would only be available to be prescribed to patients suffering from:
Cancer
HIV
AIDS
ALS
Epilepsy
Multiple sclerosis
Crohn's disease
Parkinson's disease
Terminal illness
Now those all seem like pretty legitimate reasons to seek out forms of treatment that would generally be unorthodox. But others suggest that even more lenient restrictions should be put in place.
Florida Medical Marijuana Act
Senator Jeff Brandes introduced the Florida Medical Marijuana Act in late January designed to give doctors the ability to use medicinal marijuana to treat patients afflicted with similar diseases.
Senator Brandes had also introduced another bill with another senator, meaning Senator Bob Bradley, which was intended to assist patients with debilitating diseases by giving them faster access to a medicinal marijuana containing lower levels of THC.
Brandes had already admitted defeat and accepted that his initiative was off the table for the current session, but while that battle was lost Brandes believes he has not lost the war. He expressed a desire to go back over the initiative this summer to get more info from experts and rehash the bill for another try at consideration.
Calling It Early
Regardless of the status of any bill, the House's decision to shut things down with three days left before it was scheduled effectively killed any chance of moving forward with all medical marijuana bills. The House cited the ongoing debate over health-care expansion as the reason for calling it early, but some think this is an unacceptable excuse. United for Care Campaign Manager Ben Pollara said via a statement:
"Today the people we elected to represent us in Tallahassee literally abdicated their responsibility to Floridians. The House of Representatives decided to simply quit work, three days before the end of session, and with that, medical marijuana legislation is dead in Tallahassee."
Pollara was one of many that appeared outraged that the House decided to simply tap out on account of deadlock about something as important as healthcare, especially when so many still need answers. In regards to the Houses closing up shop Pollara stated:
"Hundreds of thousands of patients across this state are sick, suffering, and dying, but the House simply quit. Nearly 3.4 million Floridians voted 'yes' for medical marijuana, but the House simply quit. Despite courageous leadership from senators and representatives in both houses and both parties, Tallahassee has failed us again."
This definitely isn't the first problem Florida has had with getting medical weed legalized in Florida. Back in November during the midterm elections the Amendment 2 initiative fell short of passing by a mere 2% points! Leaving supports disappointed but not discouraged. Amendment 2 was as close as Florida has ever come to joining 23 other states and Washington, D.C., in legalizing marijuana.
Still, United for Care and other groups in the area were hopeful that the improvement in the polls was a sign of positive change. As a result, the group began an online petition to get the initiative back on the ballot for 2016, so to some degree they were already preparing to take this movement on the long hall. Pollara and others are extremely confident that medical marijuana will make it to the polls, and that the "voters will pass what the legislature failed to."
One fun fact- with the numbers: did you know in Florida more people voted for medical marijuana than voted for Rick Scott?
Marijuana legalization is firmly set to become a popular topic in the coming months, especially placed in the path of the presidency. It may be on the other side of the debate on drug law reform and improving mental health and addiction treatment, but what does this mean for those already struggling with the disease of addiction?
A drug is a drug, and all of them can be dangerous for an addict. While many advocate for the medical advantages that marijuana can create, others are troubled by the potential it has to affect those who battle with substance abuse and recovery. If you or someone you love is struggling with substance abuse or addiction, please call toll-free 1-800-951-6135