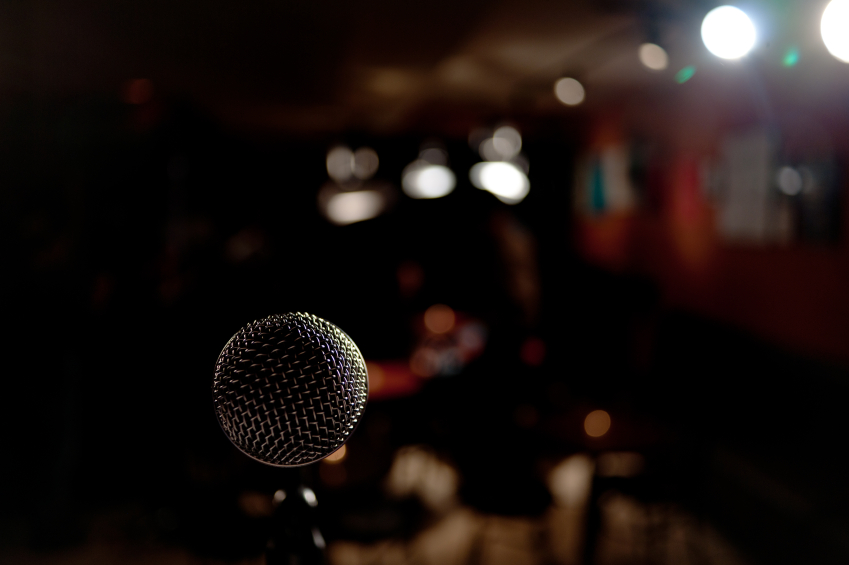 Author: Justin Mckibben
Sometimes you just have to laugh through the pain. Laughter is even referred to as the best medicine. Well a group of professional funny-men thought this was a pretty decent philosophy, and decided to use their own work as comedians to inspire others, and to raise money and awareness for those suffering from addiction.
A comedy show in South Jersey that kicked off Friday, January 8th starred a cast of comedic advocates for addiction who took time to poke fun at themselves and their experience with addiction, making an effort to help the families of addicts.
Stand Up Guys
The nonprofit Stand Up 2 Addiction was hosted the show at the Broadway Theatre in Pitman. The proceeds from the event are to go to the promising charity cause, offering financial help to families with putting their loved ones through drug addiction treatment. On the bill were some featured names such as:
Artie Lange
Jimmy Graham
Steve Trevelise
Tim Grill
The show started up at 8 p.m. and the four comics named above who performed for the cause were all individuals who have personally dealt with the struggles of addiction from every conceivable direction. Some have had to overcome their own demons and substance abuse, and others had to be there to face the issues of drugs and alcohol with their family members, friends and colleagues.
Artie Lange is already notably famous for his time on the Howard Stern Show, and for working sketches on the comedy show MADtv. Artie Lange himself is a recovering drug addict who has made a point to be vocal about his recovery and even wrote about it in his book.
Family Affair
Jimmy Graham himself is a resident of Pitman, New Jersey. He founded the nonprofit and spearheaded the efforts to organize this event, and when interviewed about the show and the work he's done for the families he stated:
"I've purchased food. I've paid utility bills."
Graham added that he has helped "some people that I know but [also] other people that just heard about this. Strangers — but they're not strangers, because they're parents that are in the same situation that I am."
Both of Graham's sons struggled with drug use, starting with opioids and transitioning to heroin. Graham and his wife were so overcome with the despair and embarrassment often associated with addiction due to the stigma attached that they remained silent about the problem for a long time, and this is one of the big motivations behind these efforts now.
He talked about how he discovered his family wasn't alone, and that there was more to addiction than stigma would have you believe.
"We started going food shopping at 11 o'clock at night. Instead of sitting there and telling the story in the soup aisle, we said, 'Let's do this later when there's not so many people.'"
But then Graham started to notice he was shopping late to avoid attention and started seeing people he knew that were doing the same thing. It was then that he realized it was a much bigger problem than just their family affair.
Taking Action
Now, Graham's sons are both in recovery and he is an advocate for addicts and their families, taking part in several levels of outreach including:
Speaking about drug addiction at schools
Running the charity
Doing community service work with one of his sons
This was not the first time Graham tried taking action in his area. Before he said he had even tried to fight the drug marketing in Pitman by placing lawn signs that read "Not in our town. STOP or LEAVE" in front of the homes of the drug dealers. This wasn't so popular with the police or of course the drug dealers, but he kept at it. He made signs and sold them, using the profits to financially support families of addicts.
Graham's newest venture to raise awareness and financial support will probably not ruffle as many feathers, but it will definitely have people talking. He said,
"I want to bring it out that, yes, we can laugh at this. We can laugh in the face of addiction, take its power, and turn it on itself and say 'No. No more. Enough is enough.'"
Graham said he hopes to hold the comedy show benefit every three to six months. He has worked with several other organizations on a few different aspects of advocacy, and intends to keep pushing forward to make more progress for those who need it most.
Making a few jokes at their own expense and to emphasize their own experiences in an empathetic way these comedians are trying to make a real difference. Every day people struggle with addiction because they don't know how to get the help they need. Thankfully so many men and women are out there committed to helping addicts change for life. If you or someone you love is struggling with substance abuse or addiction, please call toll-free 1-800-951-6135