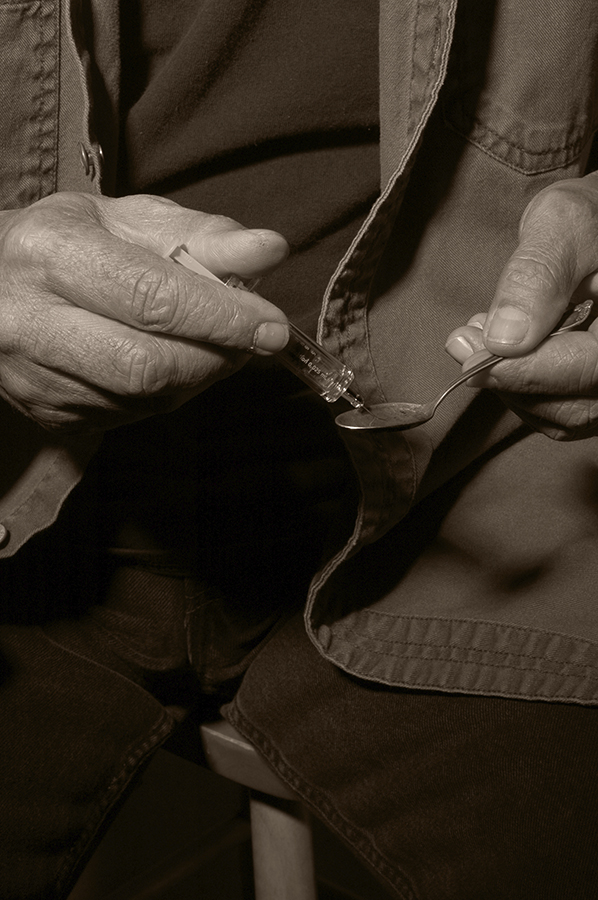 By Cheryl Steinberg
The thing about drug addiction is that it affects all people, across gender, socio-economic, age, and ethnic lines. And that's becoming more and more apparent as a heroin scourge spreads the nation. First, we wrote about how heroin has become the drug of choice among white, middle-class, suburbia.
But, you might be shocked to find out that the next population being most affected by the heroin epidemic is the Baby Boomers generation, who are now around 45 – 64 years of age.
After all, these are our parents and grandparents. It's kind of hard to picture ol' grandma shooting up in the bathroom, don't you agree?
U.S. Heroin Epidemic Now Rampant Among Baby Boomers
However, this is the reality. In fact, the cases of heroin-related deaths among Baby Boomers have nearly quintupled from 516 in 2000 to 2,459 in 2013, the Times Union reports.
Bottom line: Older Americans are a growing sector in the heroin-addicted population in the U.S.
There are a few theories behind the "emerging epidemic," or the trend among Baby Boomers who have turned to heroin.
First off, it's important to know that seniors are prescribed more drugs than any other segment of the total population, and of these prescribed drugs, we're not just talking heart and cholesterol pills. Of these prescription drugs, the majority are opioid pain relievers and anti-anxiety drugs – mostly benzos, like Xanax and Valium.
And, in this pill-popping society where everyone's just looking for that magic bullet to solve their problems, the medical community reflects this in their overall mentality of 'medicate-first,' which only serves to make matters worse.
"What initially becomes a way of managing that pain can, over time, lead them to needing more of the painkiller," Nicole MacFarland, executive director of Senior Hope, a nonprofit outpatient clinic in Albany for people 50 years and older, told the Times Union. "Their body develops a tolerance and, lo and behold, they wind up becoming very addicted."
The rise in heroin use can also be attributed to the pill mill crackdowns and other strategies governments have been enacting in order to address the painkiller abuse sweeping the land. In an unfortunate twist (although foreseeable in this writer's eyes), the tighter regulation on narcotic painkillers led to a revival of heroin use. We've seen it among the affluent, suburbia, and now the elderly.
The problem is that there was this nationwide crackdown on painkillers yet there was no plan in place as to how to deal with all the people who had become dependent on and even addicted to painkillers.
And just as we have seen with other "surprising populations" that have turned to heroin, older adults are also turning to heroin when the painkillers they are getting just aren't enough to treat their pain. For example, the number of patients at Senior Hope whose main addiction was heroin increased from six patients in 2012 to 17 in 2014, out of 155 patients.
An issue specific to the Baby Boomer population when it comes to drug abuse is that weaning older adults from an opiate addiction can be complicated, since they need often need pain medication for other ailments such as chronic pain.
Again, substance abuse, misuse, and addiction are non-discriminating medical situations, meaning that anyone can be affected at any time. So, although it might be hard to picture certain people using heroin or other drugs, it's just as likely as for anybody else to be using. Please call toll-free 1-800-951-6135.