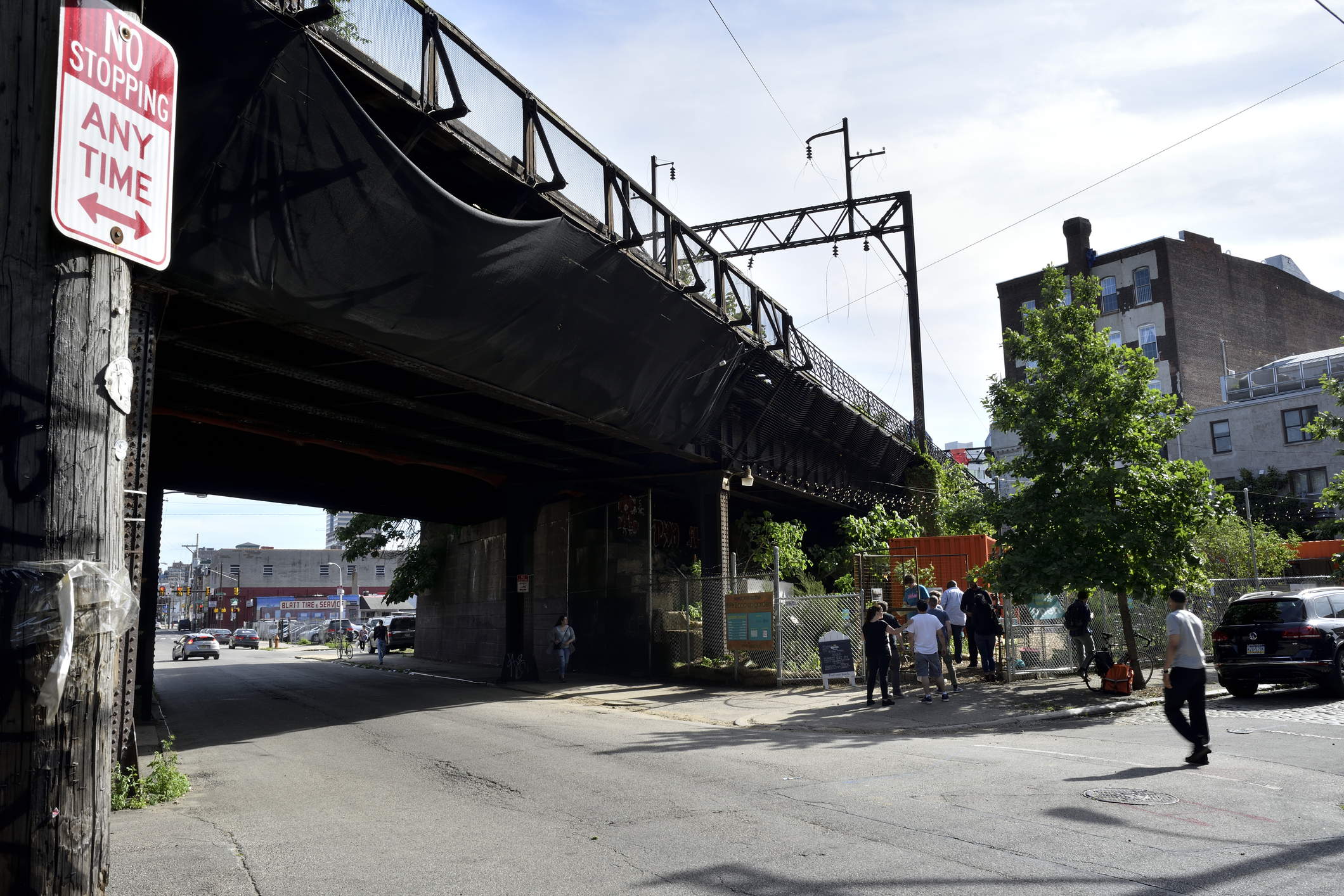 Author: Justin Mckibben
In America, estimates say nearly a thousand people died from drug overdose per week in 2015. This year, we see how this problem continues to grow and strike some cities with terrible intensity. Drug overdose was the leading cause of death in Philadelphia, claiming 700 people that year. One place in particular has earned a name for itself: "The Badlands."
The Badlands of Philadelphia is an area encompassing the Kensington neighborhood and parts of North Philadelphia. Residents gave this part of town the infamous "The Badlands" title because of its high rate of crime including homicide, drug trafficking and gang activity. Just this past week nearly 50 residents in the Badlands of Philadelphia suffered overdoses from what narcotics officers believe was tainted heroin.
Luckily, according to an NBC Philadelphia report, there were no fatalities during the outbreak of overdoses on November 17. However, several individuals had to be revived using Naloxone. That is the opioid overdose antagonist that has seen expanded access all over the country in an effort to stop the ever increasing body count.
Record numbers of overdoses like this are popping up in various parts of the country, and it is an exclamation point to the story of the opioid epidemic in America. This was one very bad day in the Badlands of Philadelphia, but will it get worse before it gets better?
Badlands of Philadelphia: Following the Pattern
Philadelphia Police is working on laboratory tests to determine if these drugs are part of a growing problem with tainted narcotics. Many overdoses in several states have been linked to tainted heroin that has been mixed with Fentanyl or other synthetic analogues far more powerful than the illicit drug itself. This is not be the first time a bad batch of heroin has hit the Badlands of Philadelphia. Gary Tennis, Secretary of the Pennsylvania Department of Drug and Alcohol Programs, had some powerful words concerning the way the epidemic has been handled until now.
"If we had ISIS terrorists roaming the streets, killing a thousand Americans a week, [or] ebola or some exotic disease, we wouldn't tolerate it for a minute… But because of the stigma around this disease, we continue with policies federally, state and local, that are fundamentally inhumane."
The Badlands of Philadelphia also made headlines in May of 2016 when the experimental painkiller W-18 was allegedly found within its territory. The dangerous W-18 is causing considerable hysteria in Canada and the United States.
Badlands of Philadelphia: W-18 and Fentanyl
As a recap from previous stories back in May of 2016, W-18 is a synthetic opiate and psychoactive substance similar to heroin. However, it is horrifically more deadly. W-18 is one of the most powerful opioid of a series of about 30 compounds. Experts go as far as to describe W-18 as being:
100 times more potent than fentanyl
10,000 times stronger than morphine
Though fentanyl or W-18 are yet to confirmed as the cause of the outbreak of overdoses in the Badlands of Philadelphia, fentanyl is considered to be responsible for a upsurge of overdoses that health officials say has risen 636% since last year.
In 2013, 25 people died as a result of Fentanyl overdose in Philadelphia
In 2015, 184 people died as a result of Fentanyl overdose
The 2016 99 people died from Fentanyl overdose in Philadelphia in just the first four months
Between 2013 and 2015 is a seven fold increase in death. One can only imagine where the number will be by the end of this year. According to NBC news, Philadelphia also has some of the cheapest and most potent heroin in the nation. Reports claim that purity levels of heroin reach an estimate between 80% and 90% purity. That alone is incredibly deadly. The addition of unpredictable and synthetic drugs only magnifies the threat to life.
Badlands of Philadelphia: Not the Only "Badlands"
Philadelphia is not the only state with a section of "Badlands." In reality, the "Badlands" are basically everywhere. In every major city, in every state, there are people suffering. A recent report stated that one American dies every 19 minutes from a heroin or opiate overdose. Not doesn't include alcohol or any other drugs that contribute to the destruction caused by addiction all over the nation.
The new report from the U.S. Surgeon General highlights the distressing truth in the statistics. To understand the depth of the addiction crisis in America, one needs only to look around. The report says 1 in 7 Americans will face a substance use disorder. Sadly, only 10% of those will get the necessary treatment to save their life.
In the presence of great suffering there is still hope. People are finally working together to try and shed the stigma of addiction in many communities. The progress that is possible in holistic treatment is life changing, and taking the first steps can make all the difference. If you or someone you love is struggling, call now.