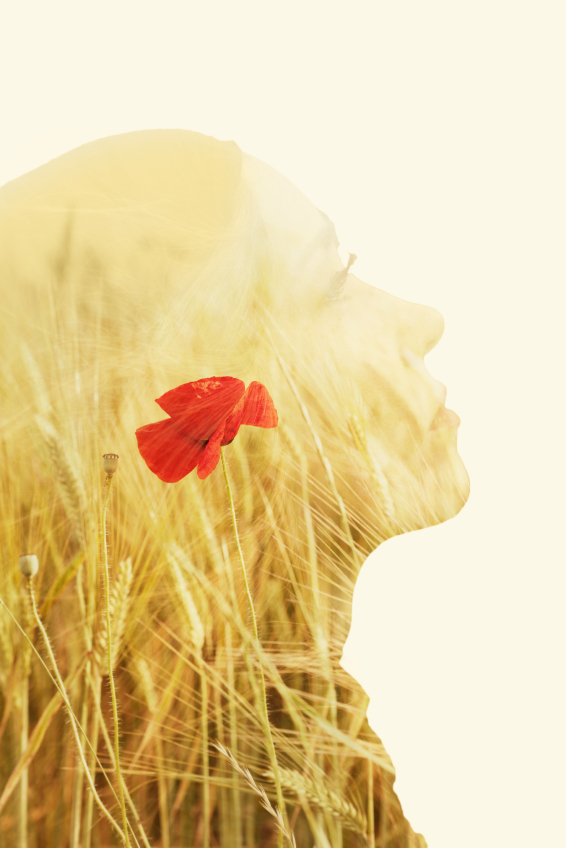 Author: Justin Mckibben
It's a crazy world out there, but that doesn't mean we have to make it worse by labeling the people in it crazy. Whether people are willing to admit it or not, there is great power in our words, and with that great power we should all take on a degree of responsibility for how we use them- especially with one another. Stigma insights subversion when it comes to healthier communication and a more unified society, so we all have to look at our words and the bad habits we have formed around throwing them at mental health and those who struggle with mental health disorders.
Passive stigma is part of the problem, because even though most would probably not actively vilify people suffering from mental illness there are many ways we have incorporated passive stigma into our everyday conversations to the point it is almost second nature.
Here are 4 things about mental health we should all respect.
Addiction and Obsession Are Not Jokes
Addiction is a very real thing. Obsessive-compulsive behaviors are also complex conditions. Both of these disorders affect an incalculable population of people every day, and in some cases substance abuse or obsessive-compulsive behavior can leave a distressing impact on not just the people suffering, but on their loved ones and their communities as a whole.
People will say they are "addicted to Game of Thrones on Netflix" or they are "obsessed with Crossfit," but are they?
While people use these kinds of comments to convey a deep passion for something, it can do a disservice to those who actually struggle with addiction or obsessive-compulsive disorder by misleading people and belittling the severity of these issues. As a result, some people won't take real addictions or obsessions as serious because the terms have been so normalized to them.
Eating Disorder Stereotypes Hurt People
Eating disorders in the United States are not uncommon. Some statistics state that an estimated 20 million women suffer from an eating disorder, while men with eating disorders (the silent epidemic) has reached around 10 million. These are disorders that are truly heartbreaking and often terrifying and demoralizing, and our culture has created false conceptions about eating disorders that are oversimplified and stigmatized.
Gender plays a big role in this too. Thin women are frequently accused unjustifiably for having an eating disorder, but their male counterparts are given a pass in the form of people assuming they care about fitness. The worst part- the majority of people with eating disorder issues are at or above a healthy weight, so this kind of stigma only promotes misinformation.
Medication Is Part Mental Health
Has anyone ever asked you if you were "off your meds" or suggested that they need some medication to cope with a tough situation? None of this is very helpful to those in the mental health who actually do need medication.
Prescription medication can be essential for some people to maintain balance concerning their mental health, along with a comprehensive plan of physical and emotional treatment. When we mock medications as an important tool for mental health it has two distinctively harmful implications.
The first- that you use these medications recreationally, which also makes light of substance abuse and addiction
Second- that medication is the only answer to mental health issues, undermining other indispensable treatment methods.
There is NOTHING Wrong with Getting Help
This one is especially important. Our society seems to have made a point in the past of making jokes about who "needs help" or "needs therapy," using it as an insult instead of a resource for living a happier and healthier life.
The American Psychological Association created study done over a decade ago in 2004 that determined nearly half of all American households have someone who seeks mental health treatment in any given year. Yet despite the innumerable studies showing professional therapy has been highly effective in treating emotional conditions and mental health disorders people still stigmatize it and say it like a slur.
Stigmatizing talk about therapy and treatment for mental health disorders suggests the only people who need it are weak, sick, ill-equipped or narcissistic and a fear of being labeled as such could drive away countless people who could benefit from the treatment.
Far too many people suffer in silence, and some even perish as a result of untreated illnesses and/or risk behaviors associated with their mental health. We need to stop putting labels on mental health disorders and the common concepts that make it possible to treat them. As I said before, our words are incredibly influential and we have to use them with empathy and kindness for the people they could impact.
Words can always be weapons, sometimes more cutting than any arsenal, but they can also be the love and lifeblood behind the decision to take mental health more seriously. When we talk to one another let us respect the realities of mental illness and mental health recovery. Support the people around you who need help. If you or someone you love is struggling with substance abuse or addiction, please call toll-free 1-800-951-6135