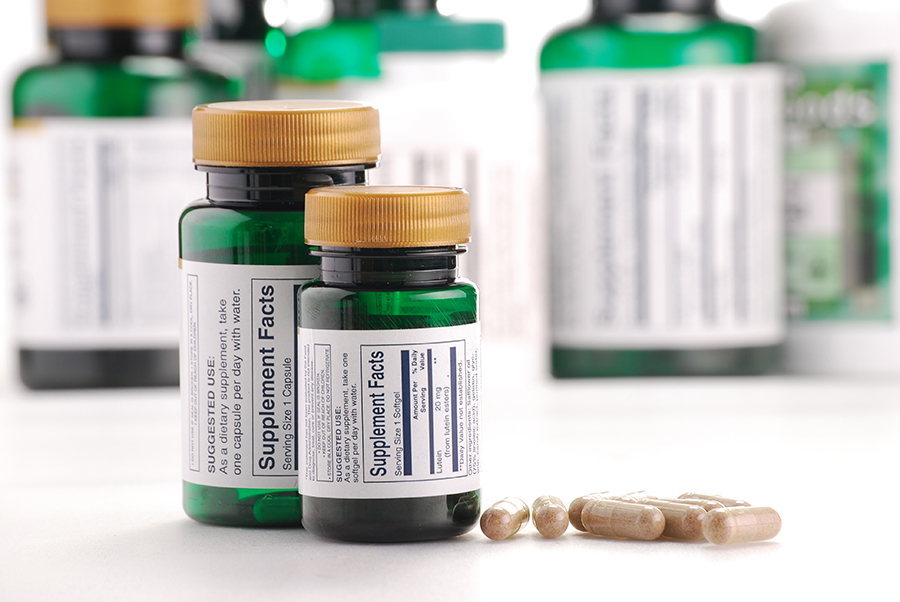 Author: Justin Mckibben
People take supplements for all types of reasons. Some take them for weight loss, and others take them for energy and building muscle, and some might just be taking vitamins and food supplements to stay healthy and balanced.
However, a new study has found that these same supplements may not be nearly as healthy as you hoped, with the secret ingredient being a synthetic speed that's never been tested on humans! 11 different supplements were discovered to contain this mystery mix, with the worst of it all being that the FDA has known about it for years.
Mixing Up the Medicine
Drugs manufactured by the pharmaceutical industry are hardly perfect. Some have nasty side effects, don't always work for every patient, and can be misused or overprescribed. Given the dangers, most doctors have full knowledge of what proper ingredients are in a medication, but that is not always the case when people choose to take herbal supplements.
Authors from a study published in the journal Drug Testing and Analysis had collected samples of 21 products that claim to be manufactured from Acacia rigidula, most marketed as a weight-loss supplement. Out of those 21 over half of the products exposed the presence of a synthetic amphetamine.
This wouldn't be so bad, except this chemical is ONLY made in a lab but is being marketed as a "natural" supplement. And even worse, it has never even been tested for the safety of its effects on humans. The ingredient in question just so happens to be ß-methylphenylethylamine (BMPEA). In 2013 the Food and Drug Administration (FDA) conducted its own study of these supplements that had found the exact same ingredient.
Reporting the Problem
There was hope that after the agency's findings it would cause the removal of BMPEA from Acacia rigidula products, since they were sold as a natural supplement formula and that ingredient did not match the description. But in the new report researchers found a higher percentage of artificially enhanced powders and pills than discovered two years ago!
It was later reported that 10 of the supplements found to contain BMPEA were all manufactured by the same Georgia company, Hi-Tech Pharmaceuticals. Despite the president of the company's claim that the amphetamine is a naturally occurring alkaloid produced by the plant itself, this newest study notes that BMPEA has never been found in extracts derived directly from the plant, so the president of Hi-Tech Pharmaceuticals statement was quickly disproven.
So why is it that this company is so adamant about using an unnatural amphetamine in its "natural" supplements?
The FDA's Failure
One of the biggest problems with this whole thing is that manufacturers of dietary supplements don't need FDA approval before advertising their merchandise. The FDA claims to enforce regulation by prohibiting "false or misleading statements" and demanding that products be safe for consumption, but these standards are very loosely enforced.
Law enforcement personnel, however, are beginning to pursue action against manufacturers that sell products that do not contain the ingredients listed on the bottle. Over a dozen state attorney generals in the nation are demanding Congress investigate the FDA's role in policing the supplement industry and expand its regulatory authority.
Considering the dangers associated with drugs containing amphetamine and their abuse, the fact that supplements that are sold as a healthy resource actually consist of this kind of chemical is disturbing. Prescription drugs are put through a lengthy and in-depth process for approval to be used on the masses, rigorously examined for health benefits and adverse side-effects. So why would we not expect the same kind of care and consideration to be put into regulating supplements?
Why is the FDA willing to allow Big Pharma to distribute an amphetamine with essentially minimum data (if any at all) that suggests it is an acceptable and safe product?
Is there a possibility for supplement abuse to become something like prescription pill abuse? This raises too many questions, and there is no alternative to the truth.
Amphetamine is a key component in a handful of dangerous and deadly drug addictions, and whether it is in a prescription medication, an illicit street drug, or a supplement this is a scary secret ingredient that can create risky habits. If you or someone you love is struggling with substance abuse or addiction, please call toll-free 1-800-951-6135