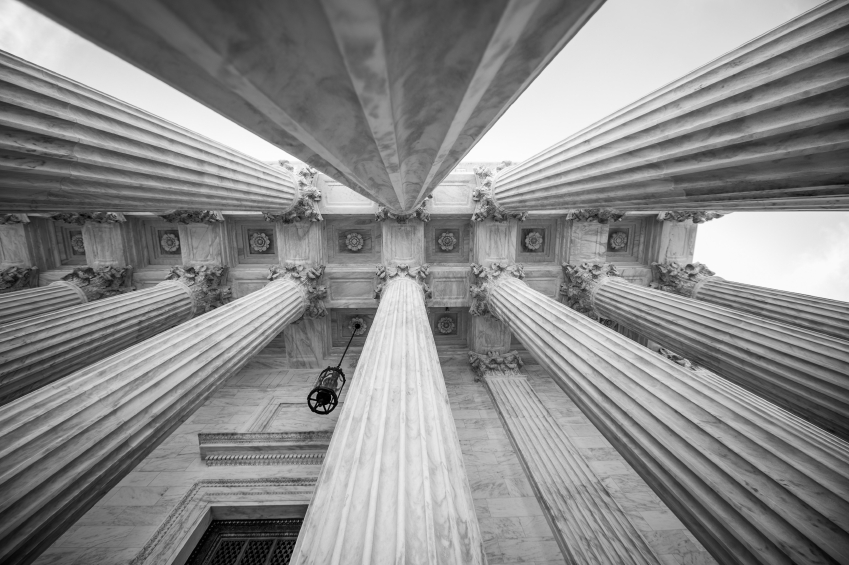 Author: Justin Mckibben
Wow. That was faster than expected…
Recently the story came out on a suit filed against 5 big names from Big Pharma for questionable marketing practices and their relation to overwhelming prescription drug overdose deaths, asking the question- is it adequate justice to pursue Big Pharma companies with legal action, and will the punishment fit the crime?
Well it seems that according to a report posted by the Los Angeles Times  before the metaphorical ink on that blog even had time to dry the lawsuit filed by two California counties seeking damages for the impact of the Big Pharma marketing schemes on the prescription drug epidemic has already been put on hold indefinitely.
Swift Justice?
The case posed against these 5 pharmaceutical giants was squashed quickly and dismissed by Orange County Superior Court Judge Robert J. Moss. The case had been filed by both Orange and Santa Clara counties last year, and so far the story reads this dismissal is to allow the United States Food and Drug Administration (FDA) time to complete a pending inquiry into the safety and efficacy of painkillers across the board.
Getting Up to Speed
Just as a bit of a back-track… in case you are unfamiliar or never got to read the last article… the lawsuit alleged that several Big Pharma companies knowingly violated California laws by falsely advertising their products, while actively manipulating doctors into believing that the benefits of these potent prescription drugs outweighed the risks, and leading many doctors across Southern California to prescribe opiate drugs which later caused fatal overdoses.
In fact, according to an investigation published by the Los Angeles Times back in 2012, nearly half of the deaths involving prescription drugs in Southern California between the year 2006 and 2011 involved at least one drug prescribed by a doctor, and it identified 71 Southern California doctors who had prescribed drugs to three or more patients who fatally overdosed. Several of these physicians were in Orange County.
The 5 companies included in the case were:
Actavis
Endo Health Solutions
Janssen Pharmaceuticals
Cephalon
Endo Health Solutions is the company that produces Percocet and Percodan, while Purdue Pharma as been getting a lot of attention as the company responsible for OxyContin, another powerful batch of opiate that was mislabeled as safer than other prescription painkillers. Both Percocet and OxyContin are well known as usual suspects in the link between Big Pharma and the opiate epidemic in America, so this comes as no surprise.
Picking a Side
When it came down to it, Big Pharma insisted that the case not be dealt with by a judge in this format. Purdue Pharma especially stood and spoke about how they believed it should be put in the hands of a different authority, arguing that the case be dismissed by the Orange County court on the grounds that the FDA had exclusive jurisdiction over such investigations. In a statement Purdue Pharma officials said,
"We are pleased that Judge Moss agreed that complex scientific issues regarding the treatment of chronic pain are best decided by the FDA, the agency with relevant expertise,"
Orange County District Attorney Tony Rackauckas, who has pursued the case against the Big Pharma titans was not as pleased about the decision to leave this up to the FDA. Rackauckas told the Los Angeles Times that he was even considering an appeal of the dismissal. The DA has been very involved in this case, and believes these companies need to be held accountable for the lives damaged by Big Pharma for a profit of pill pushing.
Some are still holding out hope for a different kind of decision, adamant that Big Pharma should be held up to scrutiny for their marketing strategies that have thus far influenced a growing issue with opiate abuse and addiction. While the California case has been put on a permanent hold, Chicago and Kentucky have not given up hope for their own pursuit of justice.
So what do we think? Will it ever come?
At the end of the day, drug abuse is a reality, and people all over the world will always find a way to get high off of substances that definitively cause far more harm than good. Addiction is a monster that finds its way into the lives of people everywhere and destroys them, and prescription painkillers are definitely one of the worst offenders in the current drug climate.
So should Big Pharma be on the chopping block?
No matter our individual and diverse opinions on who to blame, addiction happens… but so does recovery. Thousands of men and women around the world recover every single day, and they do it with a sense of community and a new sense of self and direction that begins with making the right choices. Put yourself in a better position to make a better choice. If you or someone you love is struggling with substance abuse or addiction, please call toll-free 1-800-951-6135