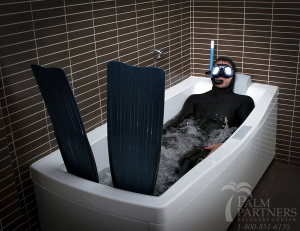 Here's the latest volume of our Crazy News Stories of the Week. Enjoy!
#1. Quadruple Amputee "Sole Person of Interest" in Parents' Double Murder
A 30-year-old man who lost all four limbs to bacterial meningitis when he was 16 is the sole person of interest in the deaths of his parents.
Sean Petrozzino is not exactly a suspect at this point but is the only person the police are looking to question in the double-homicide. It's odd to think that someone without hands and feet could not only kill two people but also elude police but, so far that might just be the case.
You might think it would be difficult for a quadruple amputee to murder his parents, much less make an escape, local sheriff's spokesperson Jane Watrel states that he is still the only person of interest on their list, so it appears it is not an impossible scenario to consider.
And you're probably wondering whether a quadruple amputee – who's missing both hands and feet – can fire a gun – and that answer is yes. According to chief executive officer of ABC Prosthetics and Orthotics in Orlando, Jerry L. Saunders, there are special devices that allow people without hands to fire guns.
#2. Man Claiming to Be "Gator Whisperer" Arrested
Apparently swimming with dolphins and manatees is out and swimming with alligators is in.
A man in West Palm Beach who calls himself the "Gator Whisperer" was offering encounters with alligators for $250, according to the Florida Fish and Wildlife Conservation Commission (FWC).
Investigators found Hal Kreitman in the water with some customers while swimming with gators, an official said.
According to wildlife officials, this kind of interaction is considered harassment of a protected species and therefore illegal.
FWC arrested Mr. Kreitman; he was booked into the Monroe County Jail.
The alligator encounters took place in the southern Everglades.
#3. "Love Thy Neighbor" Lost On Homeless Man as He Attacks Fellow Parishioners
Brevard County Sheriff's Office records show that a transient man in Melbourne, FL head-butted one parishioner and pushed another while outside of Holy Name of Jesus Catholic Church after he became agitated during church services.
Patrick Rimides, 33, was then arrested and charged with two counts of battery.
Prior to the attacks, Rimides had been asked to leave the church service because he had had repeated outbursts with cursing and obscenities, according to the arrest report.
Brevard County Judge Stephen Koons barred Rimides from returning to the church or contacting either of the victims. Bond was set at $500 for each count, and Rimides was still listed as a Brevard County Jail Complex inmate Wednesday morning.
Rimides was assigned a public defender, and he will be arraigned Dec. 4.
#4. Man Calls 911 for a Date and Gets One – With a Judge
A Naples man was arrested for calling 911 three times and asking the dispatcher if she would go on a date with him.
Stephen Ramsey, 45, was arrested by Collier County deputies at his home for misuse of the 911 system. According to deputies, Ramsey asked the dispatcher how she felt about handcuffs. He then laughed before finally hanging up the phone.
"When somebody misuses the system it does get very frustrating for everybody because we are here to serve the public and we have a hard time doing that when someone misuses the system," Bill Rule, commander of communications at the Collier County Sheriff's Office said.
"Somebody could conceivably be injured and needing our assistance, but we are further away because of the false 911 call," Rule said.
Ramsey admitted to deputies that he has a drinking problem and was looking for an escort service to help him "pass time." Indeed, Ramsey spoke with slurred speech when he was arrested, according to the arrest report.
Deputies said the six minutes dispatch spent on the phone with Ramsey could have been spent helping people.
Ramsey is in jail on a $2,000 bond.
#5. Woman Claims Aging Disease While Posing as Her Daughter During Traffic Stop
During traffic stop, a Florida mom told the officers that she suffers from aging medical condition when trying to convince them she was actually her 22-year-old daughter.
The 43-year-old claimed that she has "a medical condition that makes her age faster" and that's why she didn't look like she was really half her age, police said.
Jennifer Crosby was found driving on a suspended license in Indian River County Saturday when an apparent moment of desperation led to her making up the crazy story.
When asked for her license and registration, the Vero Beach resident claimed to have forgotten her purse, license and registration at home.
After pressed for a name, she identified herself as Christina R. Topp, while successfully rattling off Topp's 1992 birth date and social security number.
"Immediately I was suspicious because the driver appeared significantly older than that," the officer noted in the arrest report obtained by the Smoking Gun.
When the officer pulled up a photo of Topp, Crosby finally admitted to being the young woman's mother.
Crosby was then arrested for driving on a suspended license and providing a false name to police.
This is her second arrest since June when she was arrested for possessing crack cocaine, which she painfully hid inside of her vagina.
"Ouch," an officer reported her as saying during its removal. "The foil is hurting the inside of my vagina."
These crazy news stories of the week are meant for entertainment purposes. What isn't of a laughing matter is substance abuse and addiction. If you or someone you love is struggling, please call toll-free to speak with an Addiction Specialist at 1-800-951-6135.