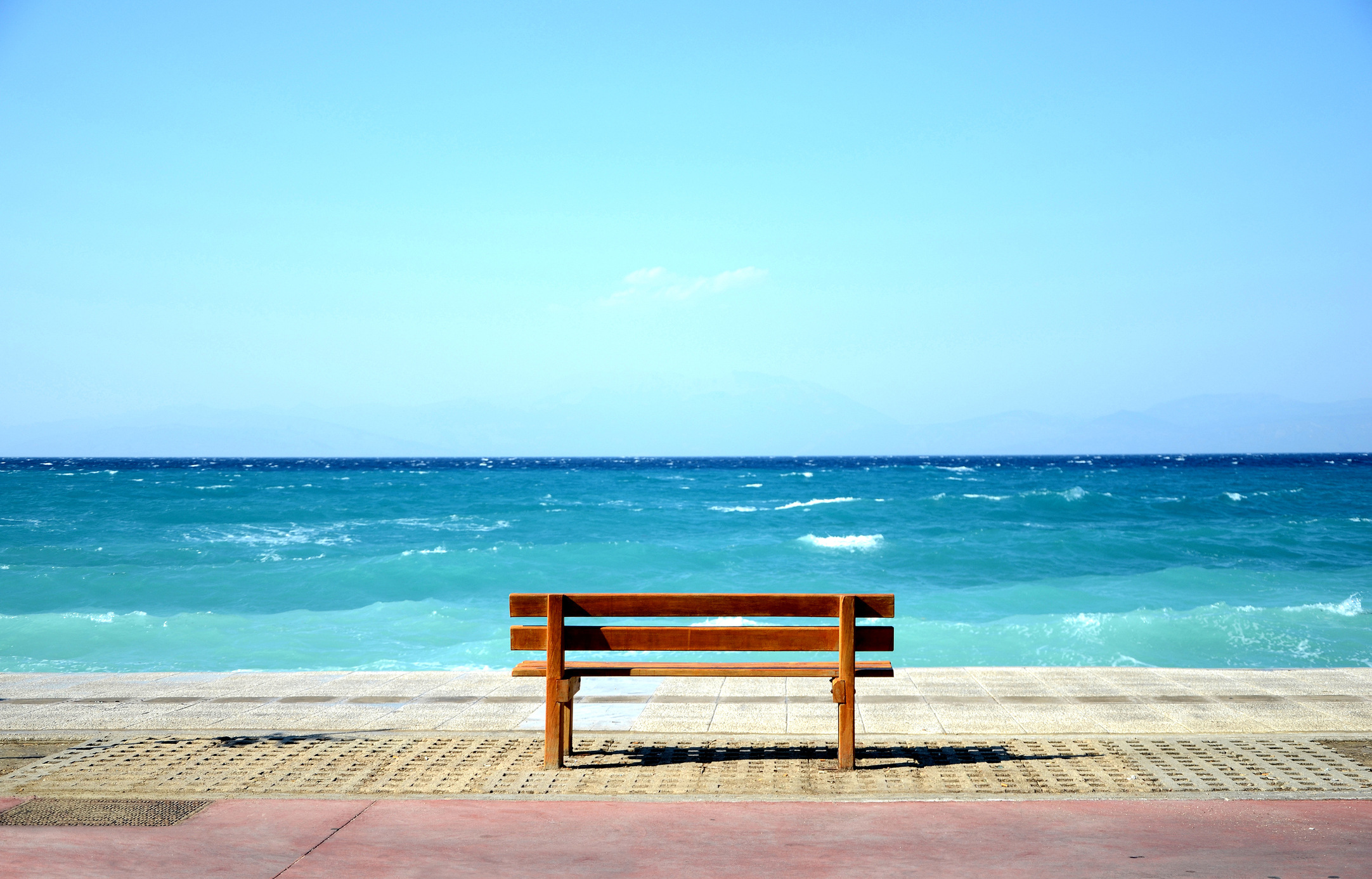 Author: Justin Mckibben
Remember the movie Forrest Gump? If not, I am so very sorry. Spoiler alert: it's about a southern gentleman (Tom Hanks) who tells the incredible story of his amazing life to total strangers while waiting on a bench. He taught the world that life was like a box of chocolates, and that going for a run once in a while will change your life.
While on that bench, Forrest shares a lot of himself, and it has a pretty deep impact on some of the random folks he sits next to. Not to mention all the people watching the film who were moved by the experiences and emotions he shares.
Well this whole idea of making friends on a bench and soothing the soul by opening up to the strangers you sit with has taken new life in a place very, very far from the little park in Georgia that Forrest found himself in. The 'Friendship Bench' program in Zimbabwe is changing lives for those struggling with mental illness. A recent study proves that even just sitting on a bench and talking to a new friend can improve your mental health symptoms.
The Beauty of the 'Friendship Bench'
The program is carried out by Zimbabwean lay health workers, who give brief but effective psychological treatment to the public. Instead of a big medical office, you find them conducting their problem solving therapy sessions on simple wooden seats. These health workers, or community "Grandmothers" carry out this practice with a personal touch in several major cities in Zimbabwe. The benches themselves are located on the grounds of health clinics.
The lay health workers are trained to listen and support patients living with common mental disorders such as:
The beauty is in the simplicity of the system, and the fact that it is showing to be so influential for countries where access to modern mental health treatment is limited or even nonexistent.
Studying this Solution
The study of the 'Friendship Bench' was published in JAMA. As a randomized controlled trial funded by the Government of Canada through Grand Challenges Canada, multiple sources contributed to the trials, including:
The University of Zimbabwe
The London School of Hygiene & Tropical Medicine
King's College London
After a six month period, following six weekly sessions of "problem solving therapy" on a 'Friendship Bench' with a health worker, data showed a significant difference. The severity of depression, anxiety and suicidal thoughts was noticeably reduced. This is based on locally validated questionnaires:
The Shona Symptom Questionnaire (SSQ)
Patient Health Questionnaire (PHQ)
Generalized Anxiety Disorder scale (GAD)
The Big Results of the 'Friendship Bench'
According to the research:
50% of patients who received standard care still had symptoms of depression– Compared to only 14% who participated in the Friendship Bench (based on PHQ)
48% of patients who received standard care still had symptoms of anxiety- Compared to only 12% who received Friendship Bench care(based on the GAD)
12% of patients who received standard care still had suicidal thoughts- Compared to 2% who used the Friendship Bench program(based on SSQ)
The Friendship Bench intervention was also shown to be well suited to improve health outcomes among highly vulnerable individuals. Out of all the 'Friendship Bench' program participants:
86% were women
Over 40% were HIV positive
70% had experienced domestic violence or physical illness
With CDN being granted $1 million in funding from Grand Challenges Canada earlier this year, the 'Friendship Bench' program has since been expanded to 72 clinics in the cities of Harare, Gweru and Chitungwiza (total population 1.8 million). The plan is for this growing movement to keep expanding. In 2017, the team plans to focus on extending the model to other vulnerable populations, including youth and refugees.
The Need for New Methods
Forgive me if my math and comparison is a little off, but I tried to put all this in perspective.
Zimbabwe has a population of 15 million. 25% of the primary care patients suffer from depression, anxiety or other common mental disorders. In a country with 15 million, there are only 10 psychiatrists and 15 clinical psychologists!
In comparison, (hypothetically) if even only 1/4 of the population of Zimbabwe suffers from a mental health disorder… That is still 3,930,000 people. Even if you could split them up between 25 mental health professionals evenly, it's still 157,200 patients per person!
26.2% of adults over 18 in America suffer from mental health disorders. That's 57.7 million people out of 318.9 million people (population as of 2014). If the United States had such a cripple mental health care system, it would be catastrophic.
At the end of the day, holistic treatment is all about healing mind, body and spirit through innovative and effective strategies. The value of sitting down with another human being and getting the support and therapeutic connection we need is paramount. Therapy can come in all shapes and sizes, and developing a unique and personalized treatment program can make all the difference. If you or someone you love is struggling, please call now. We want to help.