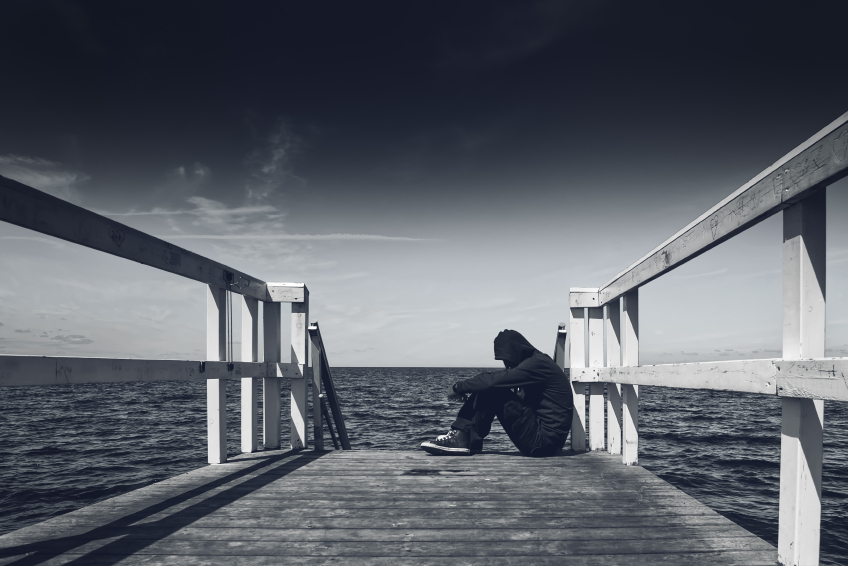 Author: Shernide Delva
A new HBO documentary focuses on Cape Cod's heroin epidemic. In a recent interview, director and Oscar winner Steven Okazaki elaborated on the documentary which premiered on Monday.
Cape Cod, a town known more for its seafood, beaches and lighthouses than drug addiction, now has a huge heroin problem. Those affected most are middle-class white locals in their early twenties. If you were to follow the stigma of addiction, you never would have guessed a town like this would have such a major heroin problem.
As we know, the drug epidemic is affecting people in every part of the country, and an emphasis is being placed on the middle class. In the documentary Heroin: Cape Cod, USA, it explores the latest heroin epidemic in a wracking yet necessary way. At times gruesome, the documentary gives a two-way mirror perspective of how addicts are managing to live with their habit on a daily basis.
This is not the director's first film magnifying heroin use. His 1999 HBO documentary Black Tar Heroin: The Dark End of the Street followed drug use in San Francisco's Tenderloin neighborhood. These users were mostly off the streets, scourging for drug just to maintain a normal state of being.
Furthermore, the document exemplifies how the greatest shift in drug addiction is the change of scenery. Heroin is not just a drug seen on the streets anymore. Recent data suggests the fastest growing group of heroin use is mostly middle-class white kids, 18 to 25 years old.
The Modern Day Heroin User
The main change in heroin users in this generation compared to previous ones is the shift in technology. Now, heroin users do not have to go to sketchy neighborhoods to get their fix. With the invention of smart phones, users can text their dealer and have the drugs dropped off right at their doorstep.
"The iPhone is also good for texting your dealer and getting the drugs delivered to you. You don't have to go to the sketchy part of town," Okazaki said.
However, other than the changes in technology, the kids in Cape Cod are the same as addicts anywhere. They steal, lie and cheat for cash to fuel their addiction.
"They do the same hustle for money—steal their mother's jewelry, tell their father they need new tires for their car, steal stuff from Home Depot and return it for cash, work at strip clubs, go into prostitution, deal, whatever they have to do. The desperation is the same," Okazaki continued.
The Lost Voices: Parents of Drug Addiction
One of the important areas this documentary tries to focus on is the parents who are affected by their children's drug use. Okazaki stated that parents who have lost a child to an overdose have some of the strongest voices in activism.
In the documentary, the parents have a group, Parents Supporting Parents,  that meets every Monday on the Cape. When Okazaki came to film the documentary, there were no meeting schedules so he asked the mothers if they would be willing to have one for him to film.  Over 20 people came eager to talk.
Many of the children featured are very connected to their parents. Some live at home and others talk to their parents every day. The parents featured in the film either enabled their kids or work endlessly to find ways to keep their child sober.
"I was totally taken aback," Okazaki said in an article. "These parents, they've been through it and they're seeking support from each other and they're tired of feeling uncomfortable around their neighbors. They were really welcoming and incredibly open."
During the course of filming, little was done to interfere with what was happening. Staff carried the overdose antidote Nurcan in case of an overdose. In the end, two out of eight of the documentary participants overdosed and died which exemplifies how serious heroin drug use is right now. Many are not surviving. Okazaki says it was difficult at times to deal with this reality while filming and editing the documentary.
"It's really painful. They were once alive and smiling and laughing. It's heartbreaking. The two young women who overdosed and died were smart, caring, lovely young people. You never know who's going to survive and get clean, or go on forever using or die."
Overall, the overall message of the film is how easily obtainable heroin is and how something desperately needs to be done to prevent these tragedies from occurring again.
There is so much sadness and loss over drug use and as of late, the numbers continue to climb. Watch Heroin: Cape Cod, USA on HBO. If you or someone you love is struggling with substance abuse or addiction, please call toll-free 1-800-951-6135.