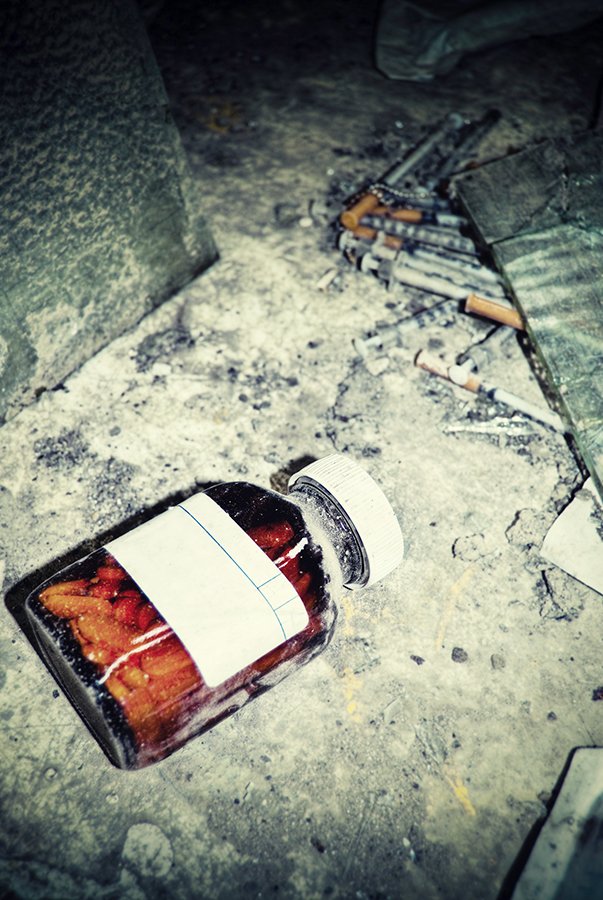 Author: Justin Mckibben
Substance abuse and drug addiction have made an impact on our country and the culture of our cities in an immense way. The overdose epidemic has laid the casualties of the War on Drugs at the nations feet, along with the aftermath of pill-mill empires, online drug-dealing sites, and continued plagues of synthetic drugs. The threat of drugs is still very alive, and some suggest a whole new strategy is needed to change the tide.
Well along with a seemingly nationwide shift in popular opinion on drug policy toward the means of harm reduction and decriminalization of specific substances, it seems that some states are trying to continue implementing new innovative forms of education and recovery. Soon recovering drug addicts in Massachusetts may have the means to attend new recovery high schools.
Take notes, this will be on the final.
Sobriety Class in Session
Recovery High schools are specifically designed campuses with a curriculum for students recovering from a substance abuse disorder. The concept of these schools was originally introduced back in 1987, and as recovery schools generate awareness, and more states and foundations consider funding such schools, some push for more research to be done to evaluate the most effective methods of this alternative branch of education.
Democratic State Senator Karen Spilka from Ashland, Massachusetts recently announced that $1 million in funding will go towards opening not one, but 2 new recovery high schools in the state, one of which is expected to be in Worcester.
Now this isn't an entirely new strategy for the state of Massachusetts, which already has recovery high schools in a few areas including:
Springfield
Boston
Beverly
Now it appears that the local policymakers are re-concentrating their efforts towards effectively helping young people in light of the latest spikes in opiate overdoses in the area. If the bill passes, Massachusetts will provide a total of $3.1 million for the 2 recovery high schools. Senator Spilka stated:
"Substance abuse we all know is a crisis across the state, impacting all our families,"
The concepts of treatment and recovery have been evolving, and until recently much less focus was placed on adolescent treatment than on prevention of adolescent substance abuse. However as these issues become more prominent, there has been information released to better represent those in need. Teen drug abuse is a reality, and more people are taking notice and taking action to address the problem before it gets any worse.
The Senate also aims to provide other resources in the field of drug treatment such as:
$5 million towards 150 new post-detox treatment beds
$1 million for a pilot program to purchase Narcan (opiate overdose antidote) in bulk
$10 million towards a substance abuse trust fund
All this effort is being put in place to contest with the growing issue of teen drug abuse. Many anticipate this new budget proposal could provide support to adolescent drug addicts looking to get clean and stay clean in the face of rampant opioid abuse.
Similar programs have been proposed and put into effect all over. Drug Free Clubs of America are in place to provide incentives and support for avoiding drug use, and in Illinois there has even been legislation proposed to put Narcan in the hands of school nurses.
When you consider that getting kicked out of school in light of drug abuse only keeps a teen uneducated, which in turn will most likely keep them from a stable and healthy career, the results only depress and oppress them further, which often leads to more drug and alcohol abuse.
Therapy for students got a little attention earlier this week as some exclaimed the mental health improvements possible when teens are given an opportunity to receive some level of therapy in school, and others have pushed for drug testing in schools. It is apparent the safety and well-being of young people is paramount, as they are the future. So why not provide a second chance that keeps teens out of the vicious cycle of uneducated marginalization that feeds the patterns of addiction?
Bring and open mind and your number 2 pencils.
While addiction treatment grows and advances with the times and the progression of our understanding, new options and techniques come to light, and maybe the answer to the addiction problem is multiple choice. For those looking for treatment, there are always a special kind of teachers willing to help. If you or someone you love is struggling with substance abuse or addiction, please call toll-free 1-800-951-6135