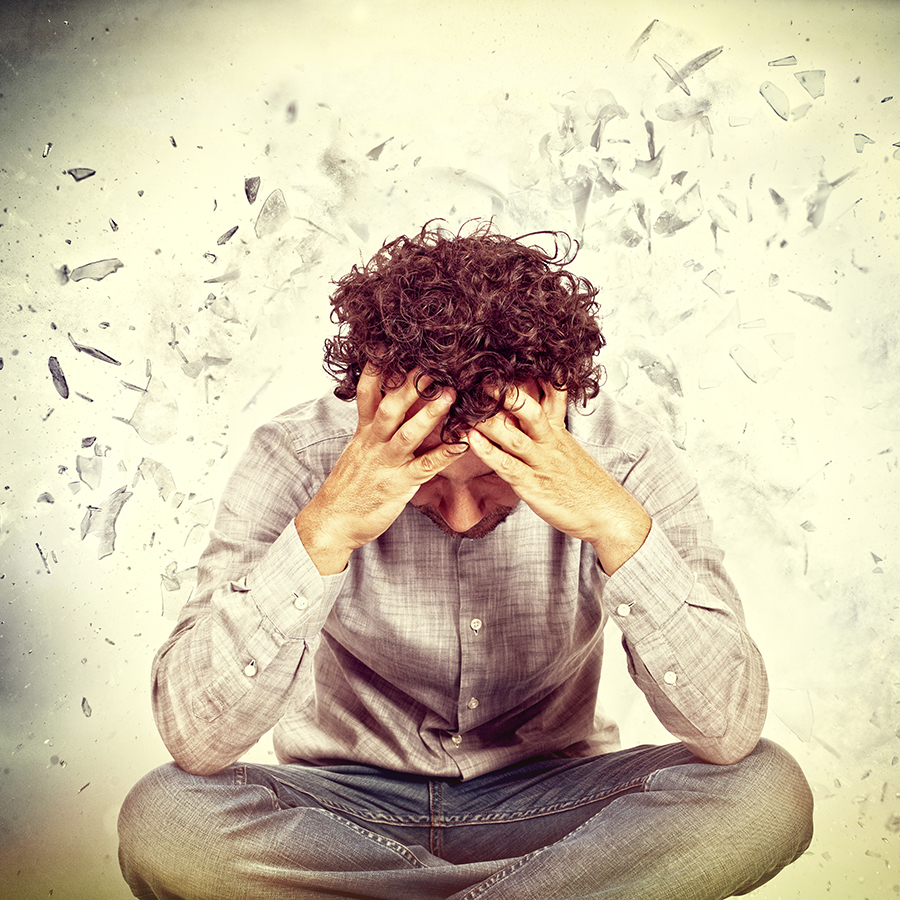 Author: Justin Mckibben
Strange isn't it… the title of this article. I mean, how could stress possibly be a good thing for anyone, especially someone who has a severe addiction to a substance as powerful and deadly as heroin?! What possible treatment strategy could be derived from stress?
Well, believe it or not there are researchers saying a chemical reaction in our bodies to stress can actually impact cravings for heroin, so could stretching yourself too thin be the answer to keeping the needle off your mind?
Positive Side of Stress
No matter what substance, be it alcohol, nicotine, or any number of illicit narcotics, addiction is characterized by an overwhelming desire and physical craving for a certain substance. Your brain on drugs is a mechanism that reprograms itself to hanker for a fix, but there are ways to retrain the brain and one recent theory is we can do so by utilizing the brains reaction to strain.
Stress is essentially a normal physical response to events that make you feel threatened or upset your balance. When the brain senses danger the body's defenses kick into high gear in a rapid, automatic mobilization process known as the "fight-or-flight" response. This response can activate whether the danger itself is real or even imagined as a body's way of protecting itself.
When working properly stress can help you stay:
While it may not be the most productive state to try and function in normally, in emergency situations stress can save your life by giving you the extra strength or attention needed to survive a dangerous situation.
So stress isn't all bad all the time on its own.
Past studies have revealed that the stress hormone cortisol diminishes the ability to retrieve memories, so increased intake of the hormone reduced the brain's ability to remember. With the impact of memory recall in mind, researchers developed the hypothesis that cortisol could have an inhibitory effect on heroin addiction-related memory and thus on the craving for heroin.
Studying Stress and Addiction
This new -and probably a little confusing- concept comes from researchers at the University of Basel in Switzerland. Recently a team conducted a study on heroin addiction published in the medical journal Translational Psychiatry which demonstrated that the stress hormone cortisol actually has the power to reduce addictive cravings.
Heroin is a drug with an extremely high risk of dependency, and it stimulates severe cravings in users who have become addicted through consistent use.
PD Dr. Marc Walter and Prof. Dominique de Quervain from the University of Basel led the team of researchers as they studied the effect of the stress hormone cortisol on the addictive cravings in heroin addicts using 29 patients currently undergoing heroin-assisted treatment.
The subjects of the study were divided into 2 groups:
Group 1 was given a cortisol tablet before receiving a dose of heroin
Group 2 was given a placebo before receiving a dose of heroin
(For those who don't know, a placebo is a harmless pill, medicine, or procedure prescribed more for the psychological benefit to the patient than for any physiological effect.)
The addicts' craving were then gauged with a series of tests, including the subjects being asked to rate their cravings on a visual analogue scale (VAS), which is a scale for evaluating subjective experiences.
What came next is kind of intriguing. The patients who received cortisol experienced a decrease in cravings by an average of 25% when compared to placebo!
For the record, 25% may not seem like an astonishing number, but when it comes to the obsession of addiction, that 25% is huge and could mean the difference between life and death for many.
Now it is important to note that this decrease was seen in patients who were dependent on a relatively low dose of heroin, but not in highly-dependent patients. So while this news might create the hope of a treatment innovation, those who are often considered desperately addicted heavy users may have a tougher time reaping the benefits.
Could this be just another variation of Vivtrol, which so many claim is a miracle cure for opiate addiction? Or is it a new spin on an old idea of vaccinating addicts?
Continued Study
Whether these inhibitory effects on heroin cravings will have any affect on addiction-related behaviors in the day-to-day lives of addicts or not is still uncertain, so according to Marc Walter, chief physician at the Psychiatric University Clinics (UPK) Basel, the researchers want to explore the possibility of whether the cortisol hormone of stress can be used to help heroin addicts reduce their dosage, or if it could even help them remain abstinent from heroin for longer periods of time.
Other researchers involved in this study say there are already ongoing plans for further studies, including examining if these inhibitory effects from the cortisol hormone of stress can also have positive implications for nicotine, alcohol or gambling addiction. If the key to its success so far it the impact cortisol has on memory, it might be used to overcome a variety of memories attached to other addictions, not just heroin.
Stress is what it is, and what it is can cause a lot of trouble in anyone's life. Stress can make the little issues or anxieties in life seem so much more drastic and overwhelming than they truly are, but it also seems stress has a side-effect we could one day harness to help save lives. If you or someone you love is struggling with substance abuse or addiction, please call toll-free 1-800-951-6135