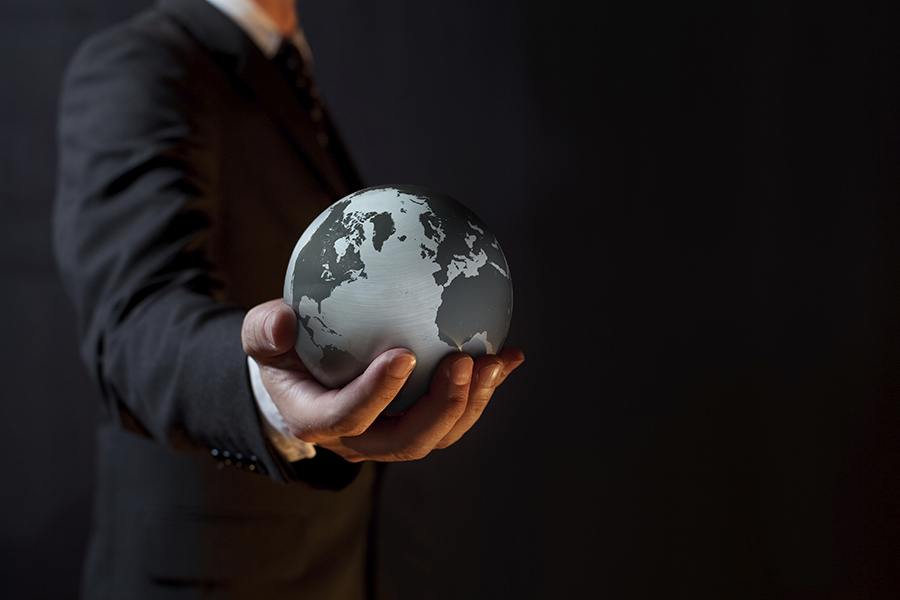 Author: Justin Mckibben
Addiction and drug overdose crosses the borders that we humans put in place; borders that convince people drug abuse and overdose death is someone else's problem. It's not. It is our problem… as both individual and unified cultures and communities… we are all pieces of this beautiful and brilliant and complex thing that is humanity, and we have to see the reality of this tragedy as it tears apart lives everywhere.
Overdose death is killing people every single day, and it touches every social class and belief system there is.
The last day of this month we will all be given an opportunity to stop and acknowledge the toll drug abuse and addiction has taken on endless lives around the world, while also remembering those we have lost and showing support for those who are still here with International Overdose Awareness Day (IOAD).
Monday, August 31st is International Overdose Awareness Day, a worldwide event that puts an emphasis on bringing communities from all walks of life all over the planet to raise awareness of overdose, overdose prevention and the struggles of addiction while empowering people to actively get involved in reducing the stigma attached to drug-related death.
IOAD acts to acknowledge the heartache felt by families and friends in remembering those who have been struck down by permanent injury or death as a result of drug overdose.
IOAD History
International Overdose Awareness Day originated in 2001 after a discussion between individuals with a vision for taking action toward a better future.
Sally J. Finn was involved in harm reduction efforts, managing a needle and syringe program for The Salvation Army in St. Kilda, Victoria, Australia.
Peter Streker was co-ordinator of the Community and Health Development Program at the City of Port Phillip (Melbourne, Australia).
The two decided to hold a local event and give ribbons out to those in the area who sought to commemorate a friend, partner or family member who had passed away. All members of the community could wear a ribbon to offer their condolences to those who had suffered overdose, even if not directly affected, and support was encouraged.
That first year 6,000 ribbons were distributed. The movement reached much farther than expected, and the ribbons reach not only the local community but were distributed throughout the state and even further.
The second year running the steel badge was designed, and the word had spread beyond the original community in Australia. Requests flooded the office for information and badges came from as far as New Zealand.
Jumping ahead a few years, the Internation Overdose Awareness Day event became recognized by the United Nations, the International Harm Reduction Association (IHRA) and International Drug Policy Consortium (IDPC).
Over the years countless community organizations, government and non-government organizations have held events to raise awareness and commemorate those who have been lost to drug overdose, such as:
Hospitals
Community health centers
Since 2012 International Overdose Awareness Day has been organized by the non-profit Australian public health body Penington Institute after Salvation Army Crisis Services transferred responsibility.
Local Events
Since we are here in South Florida, I feel it is only right to highlight an event being hosted right here in the local recovery community of Delray Beach.
The Delray Beach Community Event for International Overdose Awareness Day will be hosted Monday, August 31st from 6pm- 10pm. It will begin with a meet and greet, which will include a number of recovery community and special guest speakers
Senator Maria Sachs
State Attorney, David Aronberg
Representative, Lori Berman
Palm Beach County Commissioner, Melissa McKinlay
Delray Beach Police Chief, Jeffrey Goldman
Renowned Author, Relapse Prevention Expert, Terrence Gorski
Film Producer, Steered Straight, Michael DeLeon
The speakers will be followed at 7pm by a Film Presentation of
"An American Epidemic"
A documentary of the CDC declared national prescription drug epidemic produced by Michael Deleon. Following the presentation of the film will be a candlelight vigil, with discussion and fellowship within the recovery community. Look online to find more event information.
Other Event Information
Of course there are events going on all over the world in various countries, so South Florida might not be your go-to. But for more information you can always go to the International Overdose Awareness website to make a donation or find out other ways to get involved and show support.
Simply wearing the color silver is a way to show some recognition for the event and pay respects to the cause. We all have a unique and personal contribution to make. Not every person has to be involved in the same way, but if you want to be part of something this is definitely something worth the effort.
Statistics have stated every 4 minutes someone dies from drugs or alcohol. So by that count, in the time it has taken me to write this article and post it online, dozens of people have lost their lives to addiction. Dozens of families have been shattered, and dozens of friends have lost someone who meant everything to them.
It's time for us to wake up and truly be aware of what is happening. We are all powerful beyond our own understanding or explanation, so let us make the change. As an overdose survivor I can say it is tragic and heartbreaking thing, but we who are still here can help heal each other, and honor the lives of those who are not.
If you or someone you love is struggling with substance abuse or addiction, please call toll-free 1-800-951-6135. Take the action and make the change that might change everything.