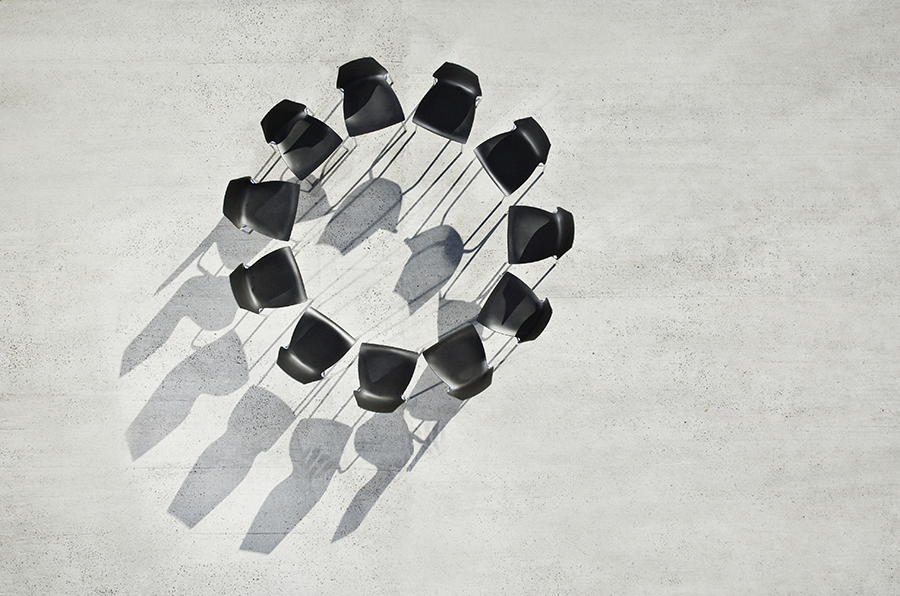 Author: Justin Mckibben
Recovery from alcohol or drug addiction can seem like a world of confusion, convoluted approaches and misunderstood opinions, especially from the outside looking in. No method has proven to be perfect, and 12 step fellowships like AA or NA do not claim to be perfect; each has received their fair share of criticism. So to say that any program is the end all be all is impossible and would only be arrogant, but some are speculating that the future lies with another two side-by-side letters… MM. Moderation Management (MM) is a program that has existed since 1994 and recently is claiming to have a rising popularity and success rate. So now it seems MM is posing the first real challenge in decades to the traditional approaches to addiction treatment and continued sobriety, and some are wondering if MM could really work for them.
Off to a Rough Start
After being started in 1994, the growth of Moderation Management was stalled in controversy over its founder, Audrey Kishline from 2000 to 2012. After starting MM, Kishline left the group when she realized that she herself could not moderate her drinking after all. Kishline returned to AA, then relapsed back into drinking. In March of 2000 Kishline was involved in a drunk-driving accident, killing a man and his 12-year-old daughter. She was released from prison in 2003, and in 2012 she killed herself after being plagued by guilt.
Since Kishline's death, MM has had something of a rebirth, which was reinforced by the launch of the US National Institute of Health's Rethinking Drinking program. Then there came a report from the Centers for Disease Control in 2014 that described "excessive drinking" as a major public health concern that was independent of alcohol dependence and that it is not being addressed by programs that typically dominate.
MM has started to add more in-person meetings and last year, the organization launched a campaign on what they called "Dryuary", encouraging people to abstain from drinking for the entire month of January. "Dryuary" was so successful that MM is looking toward making this an annual event.
The MM Movement
The program typically starts with what frequent attendees would refer to as "doing a 30", which means 30 days off booze altogether, followed by a slow reintroduction of alcohol into the individuals life, and eventually the strategy leads into a plan to limit your intake. That plan is typically based on the ideas of:
No more than 14 drinks a week for men
9 drinks a week for women
No drinking more than 3 or 4 days a week for either
There's increasing talk of applying MM to marijuana use as well, although that's not officially condoned by the nonprofit of the same name, which administers the program. Marc Kern, the organization's director, acknowledges that since there are states legalizing cannabis use, there will soon probably be the Marijuana Moderation version of MM.
There is a framework to MM based on Kern's book Responsible Drinking, but it's also a program that prides itself on flexibility and enabling people to find their own paths forward.
The Opposition
Kern himself admitted that historically MM has been shunned as a program that enables alcoholics, but feels this is an oversimplified explanation. Kern stated,
 "Before MM there was no book or guidelines or anything, so people would just go out and try moderation naively on their own, and without any support a lot of them would fail."
For over a decade Kern has been helping patients with moderation in a clinical setting, including using a formal therapeutic protocol that includes using a Breathalyzer and closely monitoring patients' progress. Kern was even able to get MM approved as a program for first-offender drunk drivers 15 years ago by the city of Los Angeles and the state of California, although the primary course of action is still typically abstinence based groups.
For Kern, it's not a case of MM versus AA, or moderation versus abstinence. I a way he has even described MM as a stepping stone toward knowing what you truly need.
"I often think of MM not as a treatment program but as a strategy tool. We will help people strategize about a party coming up, for example. And for some people, going through MM is almost like a diagnostic tool – they realize they can't moderate and end up going to AA or another abstinence group. But there's at least a sense of 'I gave it a try', and a lot of people need to do that before they're willing to accept that they need to abstain."
The part that seems to appeal most to MM members: the sense that they have options available to them and that the ultimate decision is theirs to make. Kern is openly able to say MM is not for everyone, and that lots of people who try actually need to be abstaining, but it is an option that each individual may have to see for themselves.
The "Real Deal"
As a "real deal" alcoholic in active recovery, I found a solution through a 12 step fellowship. Given my own experience I feel that it was absolutely necessary for me to separate myself from the alcohol and drugs, and given my own history and attempts to moderate or use casually (which all failed miserably) a program based around counting my drinks with the intent of measuring and monitoring my level of intoxication would probably not go over too well for me.
I do agree with the idea that not every program is for everyone, most programs will admit to that. Not everyone is a "real deal" alcoholic/drug addict, and for some people who are defined as "hard drinkers" or "heavy users" it probably makes sense to start with a period of separation, followed by careful moderation, but is this in itself a 'safer' approach? Or is it just taking a breather between dangerous binges?
As far as whether or not MM could ever replace AA, I don't see that as a practical reality. While the MM approach may help people who still have the "heavy drinker" status, the obsessive alcoholic of the hopeless variety- like I was before getting sober- typically can't safely risk moderation. Again, that is my opinion, so feel free to disagree. One thing I know for sure is that we all have a right to choose what action to take to change our lives, as long as we are willing to take action.
Whatever program you choose, make sure it is one that will empower your future. Choose a method that can keep you healthy, honest, and as happy as possible, and share that experience so that others who are suffering can find their solution. Addiction and alcoholism is a deadly disease, and too many people never make it out alive. If you or someone you love is struggling with substance abuse or addiction, please call toll-free 1-800-951-6135. We want to help. You are not alone.