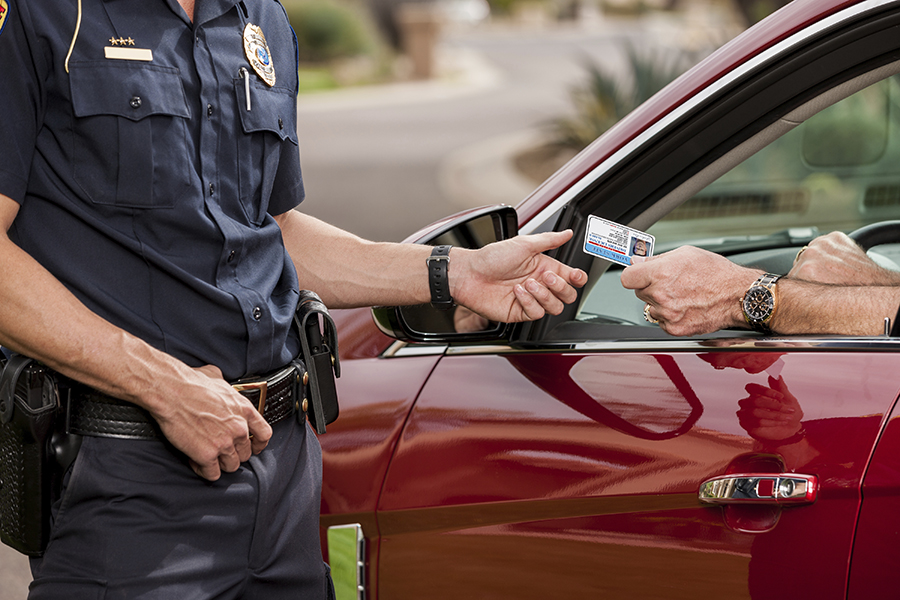 Author: Justin Mckibben
Eh-hem… yerp, everyone watch out. The Ohio kid is gonna talk about Ohio stuff again.
For those of you who are currently unaware, the law which follows a 1990's statute established by the federal government states that a drug conviction in Ohio means an automatic six-month license suspension. Now while this might make sense in regards to individuals who are arrested for things like drugged driving, or maybe even violations that could be considered drug trafficking, but this law suspends a drivers license regardless of whether use of a vehicle had a role in the crime or not.
According to the Clemency Report, Ohio is one of 16 states with a mandatory driver's-license suspension for nondriving drug offenses, and some are not following this logic.
Back in December lawmakers in Ohio brought their concerns about this regulation to the federal government, and expressed that Ohio wants out of the requirement that driver's licenses be suspended for nondriving drug convictions. Now after some time lawmakers are finally moving to make that happen.
Senate Bill 204
Senate Bill 204 was just introduced this past week, and under its language it would make a driver's-license suspension discretionary, rather than mandatory, if the drug related offense does not involve use of a vehicle. The guild lines of the bill would also make it retroactive, which would allow a court to overturn a previously imposed license suspension for a drug conviction that did not involve a vehicle.
John Murphy of the Ohio Prosecuting Attorneys Association stated,
"It never made much sense to have a license suspension in connection with a drug offense unless there is a vehicle involved,"
Republican Senator from Cincinnati Bill Seitz is the man who originally introduced the bill, and in discussion he noted that there are currently hundreds of thousands of people in Ohio with suspended driver's licenses for drug convictions without having a vehicle involved with the crime. According to Seitz that,
"makes it difficult for them to find gainful employment, and therefore, in my estimation at least, more likely that they would return to a life of drugs as a means of support,"
Now this doesn't eliminate the possibility of a suspended license for drug offenders. Seitz also noted that a judge may still think such a suspension is appropriate if, for example, a defendant needs time to make an attempt at recovery from a drug addiction. So in some circumstances a court may continue to issue suspensions in cases where it is deemed useful or necessary.
Dorothy Pelanda, the Republican Representative from Marysville, Ohio plans to introduce the House version of the bill this week, leading up to the House sessions in September.
Strong Support in Session
This bill was drafted by the Ohio Judicial Conference, which represents Ohio judges. So far based on votes late last year, broad legislative support exists for the measure.
This is not the first time Seitz has stepped up to the front lines to advocate for helping support drug addicted citizens instead of continuing the cycle of prison and punishment. Last session, Seitz sponsored a resolution notifying the federal government of Ohio's intention to opt out of the Drug Offender's Driving Privileges Suspension Act.
Though support was strong, not every in the Senate has faith in it. Some of the top opponents of this bill included:
Republican Senate President Keith Faber from Celina
Faber's Number 2, Republican Senator Chris Widener from Springfield
Republican Senator Jim Hughes from Columbus, who is actually a former assistant prosecutor
Senator Hughes openly opposed the opinion of Seitz, stating
"People need to resolve their addiction problem before we give them their license back. To me, it's a matter of public safety,"
Maybe this is just a matter of small government vs big governments, with more than half of the states in America having opted out of the initial policy. Several states have not made this mandatory such as:
Kentucky
Michigan
West Virginia
Seitz plans to discuss the bill in the next few weeks with his colleagues when Senate Republicans meet prior to returning to session.
Another huge part of this bill will connect the bill to the opposition to state Issue 3, the marijuana-legalization proposal that has drawn legislative resistance, particularly because it designates specific places where the drug can be grown and sold.
For the most part it seems that Ohio state officials are all trying to help fight for people who are suffering with drug addiction to maintain some quality of life. This seems to line up well with the growing trend in America of politicians and lawmakers aiming to provide treatment and support for growth in recovery for addicts as opposed to the old days of stigma and strict punishments for drug offences.
Every day it seems we are hearing more and more about state officials and even the federal government becoming more and more supportive of drug reform that puts the focus on helping addicts recover rather than punishing them. As the way the world sees addiction changes, more people are choosing to take the action to escape addiction. If you or someone you love is struggling with substance abuse or addiction, please call toll-free 1-800-951-6135