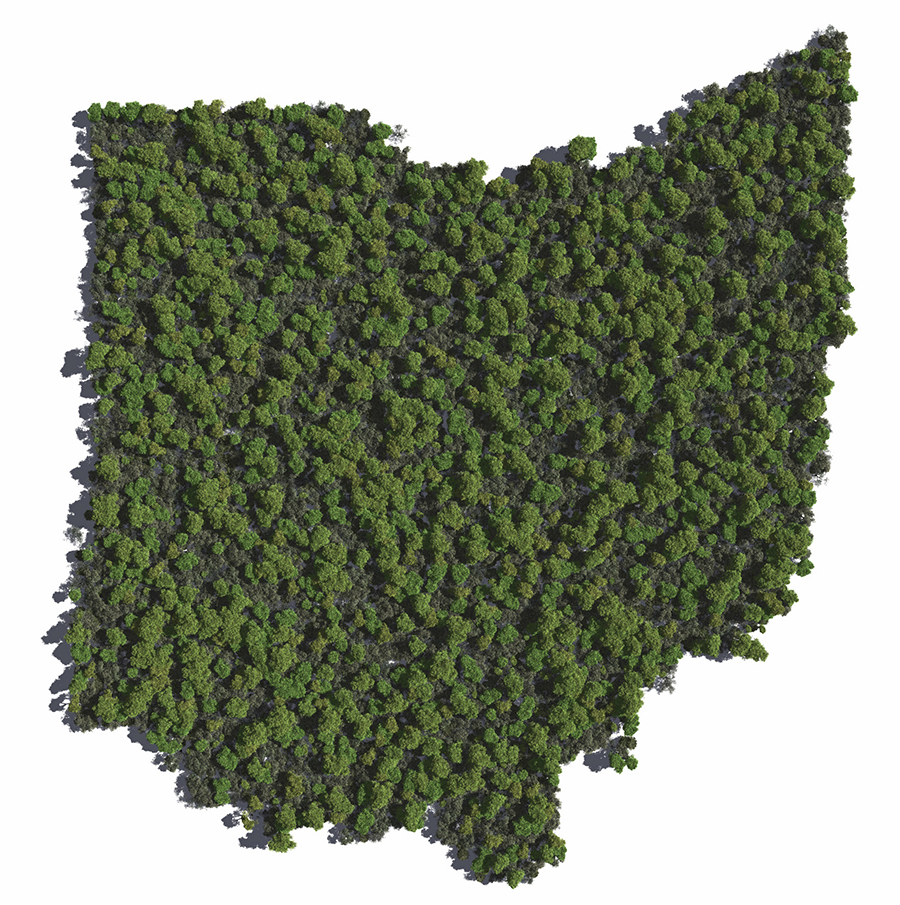 Author: Justin Mckibben
Last November was a huge period for marijuana reform in America, and with November 2015 right around the corner, the campaigns for pot politics are picking up all over the place. The nation has seen over the last year how reforms in legalization of marijuana have taken form in several states, and we have witnessed the aftermath of those reforms in both positive and negative light.
Presidential candidates looking for office in 2016 are already seeing how big of an issue this is going to be, and swing states are weighing in as to how they will be voting and how that will impact the overall image of legal marijuana in America.
One swing state in particular is showing signs of playing a vital role in the forward momentum of marijuana reform, and on November 3 voters in the Buckeye State will be deciding whether legal marijuana will become a reality, or if it will get pushed out of focus.
Power of Petitions
Earlier this past week the Ohio Secretary of State Jon Husted confirmed the private investor group ResponsibleOhio had collected 320,267 signatures of registered Ohio voters. That actually puts this particular petition at over 14,676 more signatures than required to qualify for the general election ballot, so it would seem Ohioans are all for putting it to a vote.
Fun Fact: Ohio has a reported 11.6 million residents, meaning that if this measure passed in November, the Buckeye State would be the most populous jurisdiction to legalize marijuana to date.
ResponsibleOhio is just one out of a handful of active groups in the area that are actively pursuing marijuana reform, and it has reportedly no qualms with putting its money where its mouth is. As of now ResponsibleOhio spent $2 million since March on the petition drive to collect signatures and has kept very busy, but apparently they have so much more planned including:
ResponsibleOhio pledged to spend an additional $20 million over the next three months leading up to voting
Already starting running TV spots
Planning future Internet and radio advertising
Preparing a door-to-door campaigning
Planning a bus tour
Ian James, executive director of ResponsibleOhio is very enthusiastic about the progress the group has already made, and are more confident than ever in their plans to inspire the rest of the state to vote for the change. James stated:
"It's time for marijuana legalization in Ohio, and voters will have the opportunity to make it happen this November—we couldn't be more excited. By reforming marijuana laws in November, we'll provide compassionate care to sick Ohioans, bring money back to our local communities and establish a new industry with limitless economic development opportunities."
Still in light of the strategies the ResponsibleOhio group is using, many are debating as to whether or not it is a good enough system even the residents of the state who support marijuana legalization can trust.
The Culture of Cultivation
Initially ResponsibleOhio had proposed an oligarchy which would limit the cultivation of the commercial crop to 10 farms that have already been named. Also on the ballot in November there will a response to this proposal in a measure written by the Ohio legislature this past June designed to prohibit "a monopoly, oligopoly or cartel" in Ohio, especially involving any federally controlled substance such as marijuana.
So far over 20 wealthy investors have already purchased farms or put under purchase option including:
Reality TV star Nick Lachey
NFL player Frostee Rucker
Former NBA star Oscar Robertson
So it seems there are those who are confident enough this is going to pass, and it is going to have a huge ripple in the state's communities and economy.
Secretary of State Jon Husted stated the legislative initiative would take precedence if voters passed both measures, but ResponsibleOhio has disputed his claims. Ultimately the decision will be up to a court, but ResponsibleOhio is not getting itself all wrapped up in that particular piece of red tape just yet.
For the rest of the country, one way or the other this could be an indication of the future of marijuana reform. The topic has many wondering what impact legal marijuana stands to make on the opiate epidemic, and whether or not addiction will see an increase with more people using drugs. Some still speculate it would have the opposite effect, but it seems only time will tell.
While marijuana reform is beginning to seem like it's shaping the world, those who have suffered a serious addiction should always remember that just because it is legal does not mean you are any less of an addict. Luckily, with drug reform there are also new possibilities to provide better treatment. If you or someone you love is struggling with substance abuse or addiction, please call toll-free 1-800-951-6135