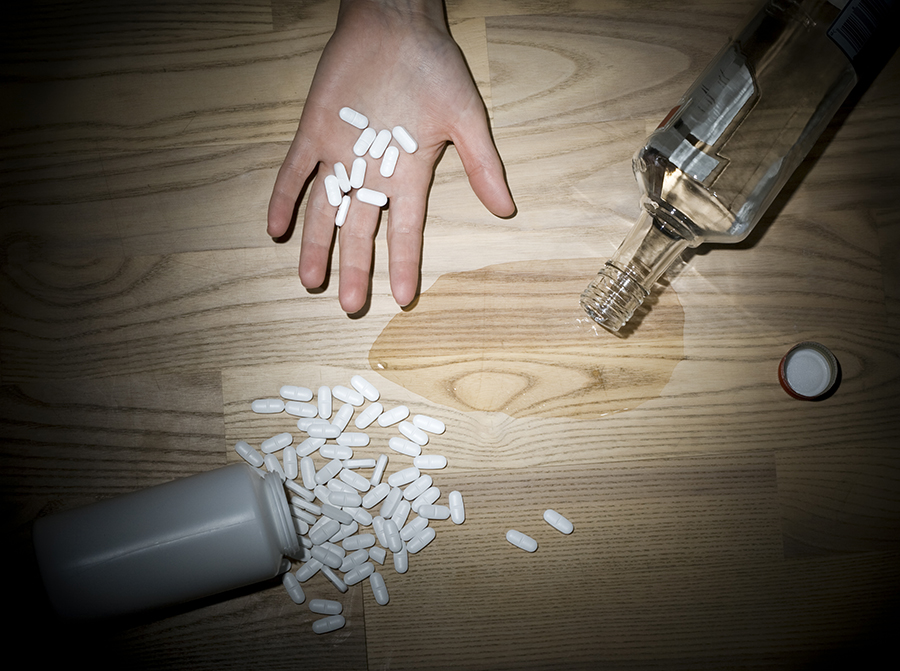 Author: Justin Mckibben
Benzodiazepine, which is commonly abbreviated into "Benzos" or "BZD"  is a class of psychoactive drugs whose core chemical structure is the fusion of a benzene ring and a diazepine ring. Benzos are drugs such as:
Chlordiazepoxide (Librium)
Diazepam (Valium)
Alprazolam (Xanax)
Temazepam (Restoril or Normison)
There is a lengthy list of medications that fall into the category of Benzos, those are just a few more common names. Drugs in the Benzo class are known for their sedative and sleep-inducing properties, which make them commonly used to treat a number of conditions including:
Insomnia
Agitation
Seizures
Muscle Spasms
Benzodiazepines are generally viewed as safe and effective for short-term use. But even then there is a chance for cognitive impairment and paradoxical effects such as aggression or behavioral disinhibition, making the drug unpredictable.
Long-term use is very controversial due to concerns about adverse psychological and physical effects, decreasing effectiveness, and physical dependence, addiction and withdrawal.
What is a Benoz Overdose?
Benzodiazepine overdose happens when someone ingests of one or more of the drugs in the benzodiazepine class in quantities greater than are recommended or generally practiced. Death as a result of taking an excessive dose of benzodiazepines is possible, and the risk of death from a Benzo overdose is highly amplified when combined with other substances such as:
Alcohol
Barbiturates
Opioids
Tricyclic antidepressants
Benzodiazepines are actually one of the most highly prescribed classes of drugs, and Benzos are commonly used in self-poisoning by drug overdose. The various benzodiazepines vary in their toxicity since they produce varying levels of sedation in overdose.
Symptoms of Benzo Overdose
Following an acute overdose of a benzodiazepine the onset of symptoms is typically rapid. Most symptoms of an overdose on Benzos develop within 4 hours. Some symptoms are:
Impairment ofcentral nervous system
Intoxication
Dizziness
Double Vision
Impaired balance
Impaired motor function
Anterograde amnesia
Lack of muscle coordination
Slurred speech
Anxiety
Delirium
Combativeness
Hallucinations
Aggression
Some of the more concerning and serious symptoms of a potentially fatal overdose include:
Nausea
Vomiting
Respiratory depression
Hypoxemia- low oxygen in blood
Hypotension- low blood pressure
Cardiac arrest
Hypothermia
Coma
The elderly and those with chronic illnesses are much more vulnerable to lethal overdose with benzodiazepines.
How do you know?
When you believe someone may be overdosing from Benzodiazepine, a proper diagnosis of benzodiazepine overdose may be difficult. This can usually be determined based on the clinical presentation of the patient along with a history of overdose. Obtaining a laboratory test for benzodiazepine blood concentrations can be useful in patients presenting with central nervous systems depression or coma of unknown origin.
How can you help?
If you suspect someone is overdosing, you should always contact emergency services immediately! It is vital that in the event of an overdose that you seek professional medical assistance.
As with any overdose, the first step is an assessment of the patient's airway, breathing, and circulation. If necessary these issues should be addressed as immediately as possible.
A benzo overdose is different to treat for a lot of reasons. Medical observation and supportive care are the backbone of treating a benzodiazepine overdose because although benzodiazepines can be absorbed by activated charcoal like most other toxic narcotics, the gastric decontamination that happens with using activated charcoal is not beneficial in pure benzodiazepine overdose. If someone is overdosing off of Benzos and nothing else then the risk of adverse effects would outweigh any potential benefit from the procedure.
Supportive care is your primary source of helping someone overdosing from Benzos, so certain actions such as:
Observing vital signs
Providing fluids
Maintaining airway in case of respiratory depress
For anyone who is not a medical professional, observation is key. Health care professionals and emergency services should always handle the direct care of someone suffering from a benzo overdose.
Benzo overdose is a very serious situation, especially when combined with other substances which magnify the effects. Overdose itself is a very real problem, and prescription overdose is currently the number one cause of injury related death in the country! If you or someone you love is struggling with substance abuse or addiction, please call toll-free 1-800-951-6135. We want to help. You are not alone.