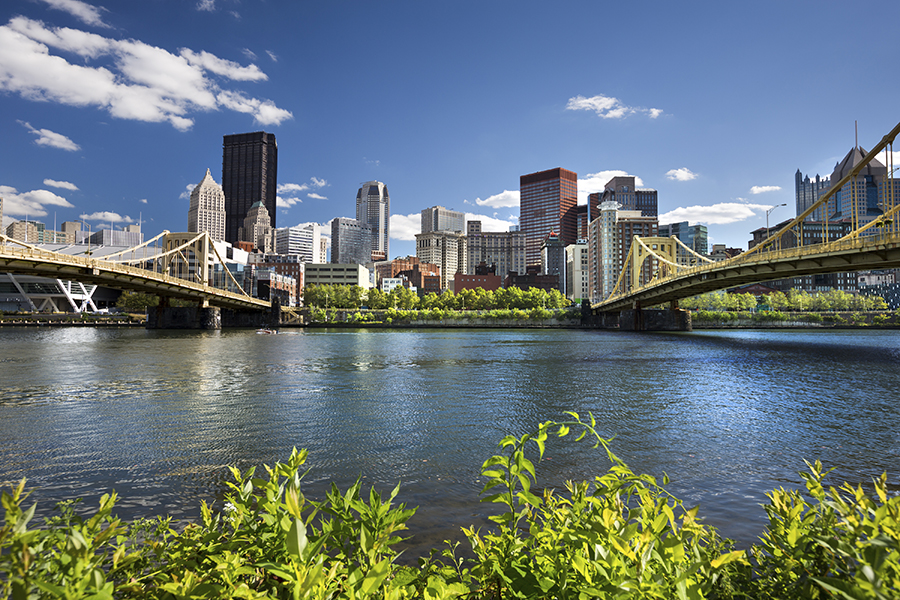 Author: Justin Mckibben
The overdose epidemic in America is at full throttle and blazing a serious trail with no signs of stopping in the immediate future. A disheartening abundance of live continue to be lost as the nation's leaders and state authorities scramble for resolutions, while some areas experience more destruction than ever at the hands of heroin. Now a new brand has hit Pittsburgh that seems to be responsible for a series of overdoses, and local authorities are attempting to trace it in order to shut it down.
Already 2 people are dead in the largest wave of heroin overdoses in the entire Pittsburgh area since the batch of fentanyl-laced heroin that according to officials killed almost 2 dozen addicts in 2014, and again it seems there's some connection between these newest cases.
24 Hours of Overdoses
There was one day in particular in Pittsburgh that had authorities in a frenzy. In a 24 hour period between the morning of Tuesday and Wednesday afternoon there were reports of a dozen heroin overdoses. Police Commander RaShall Brackney reported later on Wednesday that thanks to emergency services having access to Narcan, the overdose antidote drug known for reversing the deadly effects of opioid poisoning, ten people who overdose survived when paramedics administered the lifesaving medicine. Most of the incidences occurred on the South Side and in neighborhoods on the West End. Commander Brackney went on to say,
"This huge spike in the last 24 hours is causing us extreme concern,"
Out of the dozen reported overdoses, not all the individuals were so lucky to have been revived. The 2 men that died of suspected overdoses were:
Patrick Byrnes, 38, of Beechview
James Nardozi, 31, of Dormont
Allegheny County spokeswoman Amie Downs said that the official cause of death in both cases is still pending, but added that county medical examiner Dr. Karl Williams indicated they appear to be heroin-related.
In Allegheny County alone there were 299 deaths from drug overdoses in 2014, a number that had nearly tripled since the year 2000 when there were 109. In Westmoreland County, 87 people died in 2014, nearly four times the number in 2002. So it is fair to say that a need for more overdose prevention resources and education in this area may be needed while the police try to track down the source of the lethal substance that supposedly is leaving a calling card with stamped bags.
Stopping the Stamps
The police have found a piece of this deadly puzzle to turn their focus toward, as the  bags used to package the drugs involved in a number of these cases were stamped with the word "predator" along with the image of a shark, police Commander Larry Scirotto said. But the two deaths were stamped in different bags, including:
A bag labeled "Chocolate" at the scene of Byrnes death.
A bag found near Nardozi had the stamp, "Chicken/Waffle"
The Allegheny County Crime Lab is currently examining the stamp bags to verify, but it already appears the heroin came from the same distributor. Commander Scirotto did say,
"It's hard to predict if this is more potent or if it's laced with something else,"
With this brand being linked to these deaths, some have asked if the dealer who sold the heroin could face homicide charges, since many states are starting to push for stricter penalties be paid and that dealers be held responsible for the deaths of their customers (if they knowingly sell a tainted product).
Fentanyl is a very potent synthetic opioid that has been highlighted recently for contributing to the overdose deaths of many people, and now the U.S. Attorney's Office is investigating the source of the fentanyl laced heroin in order to remove these intensely dangerous drugs from the market.
Arming Officials with Narcan
Paramedics now regularly carry Narcan to treat suspected opioid overdose victims on the spot, and in some states people are insisting that these same resources be made widely available to prevent further incidents. In Pittsburgh the city paramedics have been armed with Narcan for at least 20 years, and now the talk is to arm city police officers.
The idea of equipping the police is probably one that will pay off. The Westmoreland County Sheriff's deputies have been carrying Narcan since last year, and it has been reported that state police troopers will carry it soon.
Narcan initially could only be injected with a syringe, but now it is available as a nasal spray, which makes it easier for law enforcement or family members to administer. Pennsylvania is now among at least 24 states allowing expanded use of Narcan, and actually have a law preventing those who respond to and report overdoses from being prosecuted, while allowing friends and family members of people at risk of overdose eligible for a prescription of Narcan to have in case of emergency.
As officials call out for more availability for the overdose antidote, the city of Pittsburgh is being infiltrated by a toxic trade-mark shark that seems to be just one of a series of labeled poison packages killing addicts in the area. Too many more of those 24 hour overdose outbreaks could do some serious damage, but hopefully authorities can cut off the suppliers, or at the very least be ready to treat those in need.
While drug overdose threatens lives in Pittsburgh, people all over the nation are facing the same threats and looking for hope anyway they can. Too many addicts are dying right now because they don't know a way out, but it is possible and we at Palm Partners want to help. If you or someone you love is struggling with substance abuse or addiction, please call toll-free 1-800-951-6135