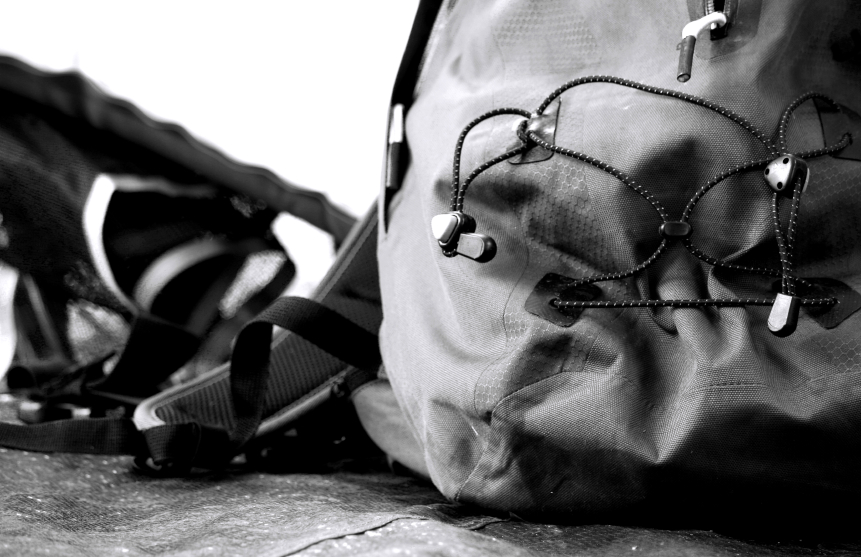 Author: Justin Mckibben
Art is meant to inspire, to make people ask a question and look inside themselves for their own version of the answers, to spark conversations that will bring focus to a concept or idea. I once heard that all art is political and all artists have something to say. In this case I guess the politics would be particularly for fighting the spread of suicide and raising awareness about the issue of mental health that is prominent in America.
So with an exhibit, it may seem less of art than portraits or paintings, but the Send Silence Packing is a traveling public education exhibit that has a performance art vibe, going all over the country with 1,100 backpacks that represent the 1,100 college students who annually die by suicide placed all over college campuses.
Active Minds for Students and Suicide
Active Minds Inc. is a national nonprofit organization was established in 2003 by Alison Malmon after her brother Brian died by suicide when he was a senior in college. Ever since it was unveiled in 2008 on the National Mall in Washington, D.C. over 300,000 people in 75 communities all over the United States have experienced the Send Silence Packing campaign.
Send Silence Packing is a program developed by Active Minds Inc., working with a very vital mission; to engage students in discussions about mental health and mental illness.
Something that gave me the chills when first hearing about this story is that the 1,100 backpacks used in this exhibit were actually donated by the families and friends of the deceased college students, along with stories and photos of the loved ones they lost to suicide.
Just take a moment and imagine that on the campus near you, if you haven't already witnessed one of these demonstrations.
If the sight of 1,100 backpacks that used to be worn by young people like you or me scattered over a campus like abandoned pieces of a life snuffed out too soon does make your heart break just a little bit then I don't know what will.
Telling the Students' Stories
Waking people up to the reality behind this message has a lot to do with spreading the stories of each student who lost their fight and succumbed to suicide across the country. Those involved with the exhibit feel telling these stories helps to humanize the dejected statistics.
A display like this can make it a very real tragedy to those who have not experienced it, making the facts of suicide more tangible in the lives of those who aren't aware of how wide-spread it is. Facts like:
Suicide is the 2nd leading cause of death of college students
44% of college students report being so depressed in the past year that it was difficult to function
Tragically 2/3 of those who need help do not get it
Telling the stories of these student seeks to eliminate the stigma of suicide and mental illness by making it more personal, and showing others the scope of the issue.
The exhibit thus seeks to increase awareness so that students are aware of the prevalence and do not suffer in silence, and to provide information and resources for students in need of assistance.
The University of Maine and local community are invited to experience Send Silence Packing from 9 a.m. to 4 p.m. Thursday, April 2.
At Send Silence Packing, members of Active Minds will have handouts about mental health, suicide prevention and where people can seek help.
12 Northeast campuses have so far been selected to be a part of the Send Silence Packing spring 2015 tour. Still left on the list of upcoming dates includes:
California State University, Sacramento- October 5th
Fresno City College- October 8th
University of California, Santa Barbara- October 12th
San Jacinto College- October 14th
University of California, Riverside- October 15th
Call it what you will; performance installment art, a public demonstration, educational awareness exhibit… this is a powerful statement, and those who put it together definitely have something to say. In America mental health disorders are not as accepted or understood as they are common occurrences in our society. In college students fall victim to a new world of pressures and circumstances, including substance abuse which often correlates with mental health disorders. Messages like this are the kind of art that can rewire the minds of millions at a glance, and the toll mental illness takes on the world should be met with just such a powerful force.
Treatment for mental health disorders and addiction is not always the easiest thing to seek out, but as we as a nation continue to evolve the conversation and raise awareness more people are finding out about the amazing pathways to a life in recovery that are out there. We urge you to seek yours. If you or someone you love is struggling with substance abuse, please call toll-free 1-800-951-6135