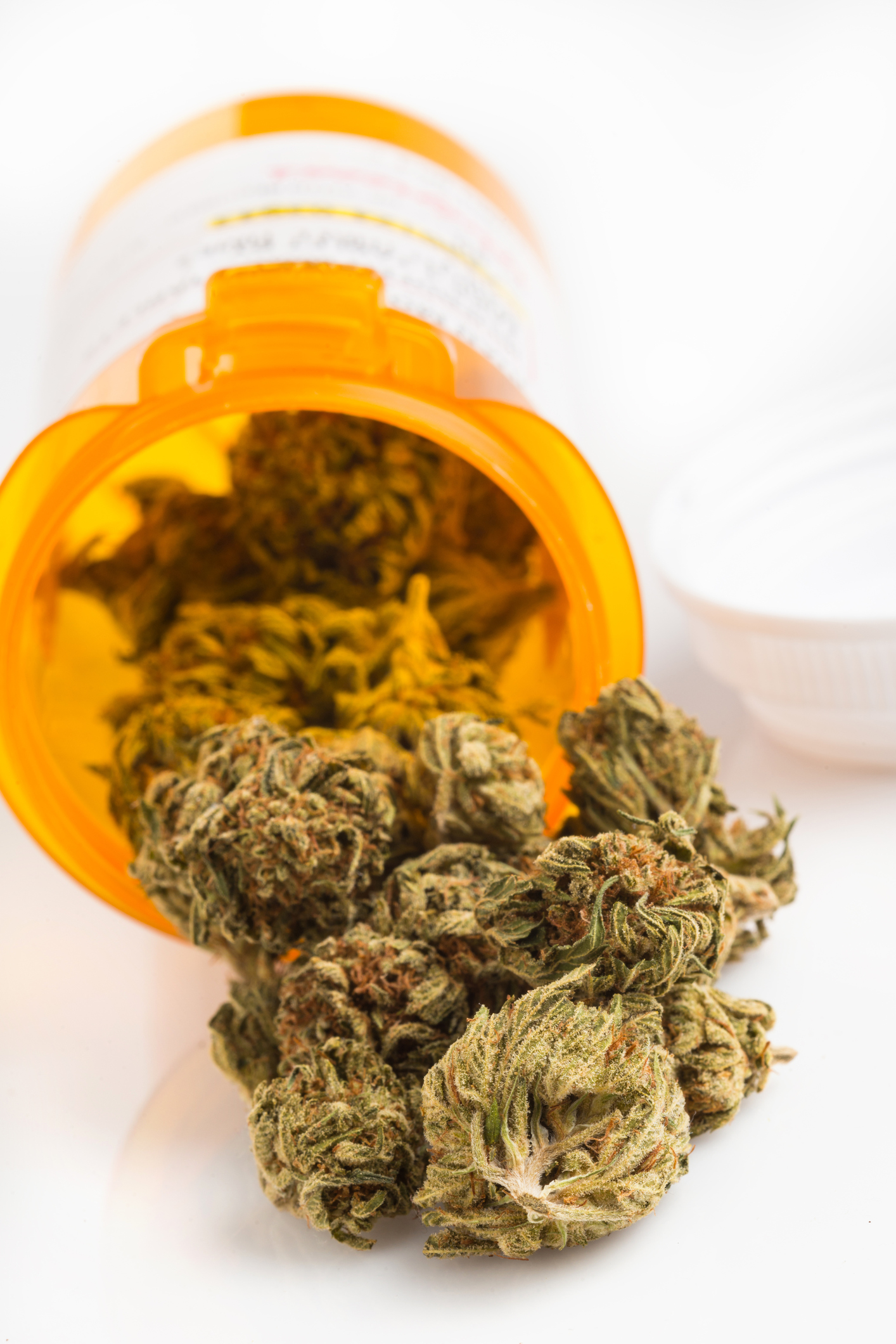 Author: Shernide Delva
A California rehab is under scrutiny after it was discovered that the rehab incorporates marijuana in their addiction treatment program. The different uses of medical marijuana continue to raise controversy, especially when it comes to addiction treatment.
Therefore, the question remains:
Does medical marijuana have a place in addiction treatment?
The mission of the California rehab states: to help addicts stop abusing substances that are most harmful to them.  The rehab says marijuana is a tool to help clients along the withdrawal process, and if needed, aid in long-term recovery. While the treatment center boasts positive results, their stance on marijuana use is at odds with many in the treatment and recovery community.
But they are far from the first. Other treatment centers are considering a similar treatment philosophy. So, is it wrong to do so?  Maia Szalavitz, a neuroscience journalist and the author of "Unbroken Brain: A Revolutionary New Way of Understanding Addiction," agrees with the philosophy.
"This stuff that emphasizes this morality, we don't have anything else like that in medicine," said Szalavitz, a former heroin addict, and AA member. "And the 12-step thing talking about 'defects of character,' that's not exactly helpful for someone who already has a lot of self-hatred."
"This whole idea that total abstinence is the only route to recovery has been incredibly damaging to the addiction field," she continues.
This idea of "non-abstinence" treatment relates to a program known as harm reduction which accepts that drug use is a part of life. Instead of trying to get people to stop doing drugs, harm reduction focuses on improving overall safety through reducing the negative consequences associated with using drug use.
An example of a harm reduction program is safe needle exchange programs. These programs focus on providing addicts with clean needles that overall, reduce the risk of infections like Hepatitis C. Another example would be methadone clinics or suboxone maintenance programs. While controversial, these programs help in reducing the number of overdose fatalities.
Does Marijuana Curb Addiction?
Despite treatment centers using marijuana in addiction treatment, there are not many studies that confirm its efficacy. Research exists that suggests cannabis may be a helpful tool for opioid addiction. Marijuana is used in some treatment facilities to aid with long-term pain relief and opioid withdrawals.
Still, a major report published in January by the National Academy of Sciences, Engineering, and Medicine said that "only one randomized trial assessing the role of cannabis in reducing the use of addictive substances" exists.
Furthermore, many of the studies suffered from at least one research error. Mostly, the sample size was too small to make a solid conclusion.
"I think ideally you'd study it before you just go and do it," Szalavitz said. "I think it's an intriguing idea that we need more research on."
Many experts argue the use of cannabis to treat addiction is absurd.
"Marijuana has exactly no role in the treatment of any mental illness, especially substance-use disorders," Thomas McLellan, who founded the Treatment Research Institute and served briefly as the deputy director of the Office of National Drug Control Policy in the Obama administration, told The Guardian.
Marijuana: A Gateway Drug?
Even if marijuana is not someone's drug of choice, it is possible that cannabis use can trigger a relapse. Any mind-altering substance can lower a person's ability to make rational decisions regarding their sobriety.
"People are more likely to seek their primary drug or alcohol when they are intoxicated or high," says Anne Lewis, a clinical psychologist and licensed addictions counselor with Indiana University Health. "It lowers your inhibition, so you don't care. We don't make good decisions when we're drunk or high."
Therefore, even if a person does not have an issue with marijuana,  it may increase the temptation to use. Marijuana could make it harder to stay on the recovery path.
Chemicals in the Brain?
To explain further, one must understand brain chemicals. Cannabinoid receptors closely tie into the brain's dopamine systems. These chemicals play a role in reward—motivated behavior. Blocking those receptors can assist people trying to give up smoking, alcohol, cocaine or heroin. However, the use of marijuana can trigger those receptors increasing the risk of a relapse.
While there are always success stories from clients who have used marijuana maintenance plans successfully, for the most part, the risks are great.
What are your thoughts? What do you think about treatment centers incorporating marijuana in the treatment process? Addiction is an epidemic of great proportions. The first step is seeking treatment.  If you or someone you love is struggling with substance abuse or addiction, please call toll-free.