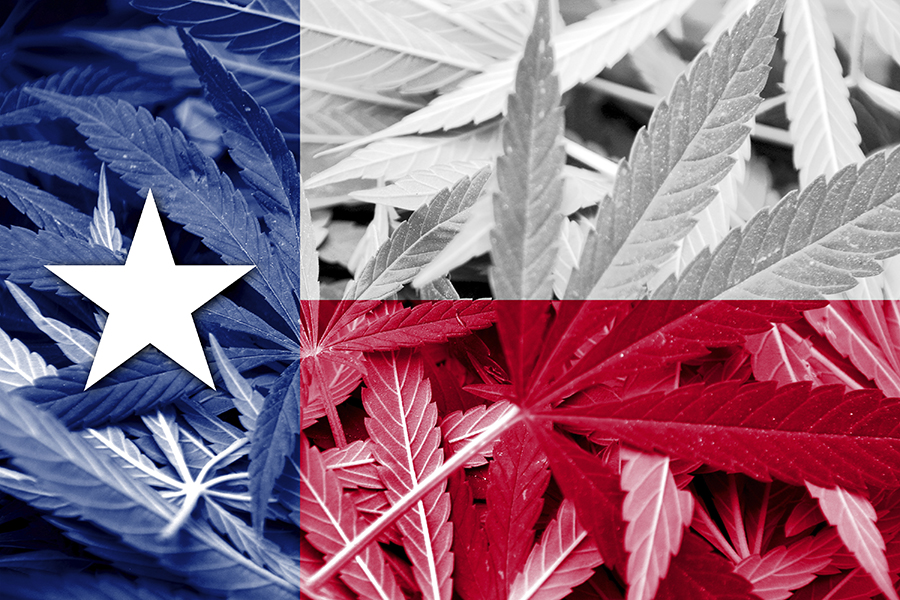 Author: Justin Mckibben
Marijuana is just one drug that has been used throughout history as a substance of religious sacrament, and the concept of using a mind altering drug in relation to religion has been debated for as far back as there has been laws prohibiting drug use. But it seems in some states there are citizens who are fighting for the ability to use their faith as a means to access marijuana legally, even in states where the drug is still outlawed.
Texas is historically a conservative state. State law thus far has not made any kind of drastic change to the pot policy in the area regarding recreational use of marijuana, but now one elected official is voicing the opinion that opening the doors for marijuana use does not mean Texas is compromising its conservative values, and the question of marijuana use for religious reasoning has now become part of the debate.
Simpsons Synopsis
Recently headlines in Texas have been plastered with a proposal seeking full legalization of marijuana, not for medical access, but on the grounds of religious freedom. The surprise in the latest news is that the bill has actually cleared an unlikely legislative hurdle.
A conservative straight from the Republican party has been one of the public figures standing in support of this initiative. State Representative David Simpson of Longview, who introduced House Bill 2156,  has expressed a sentiment that many have pushed over the years, stating that marijuana comes from God and therefore shouldn't be banned by government. The tea party stalwart has repeatedly championed what he calls the "Christian case" for legalization, and says,
"God didn't make a mistake the government needs to fix when he made marijuana. The present approach to the abuse of drugs, abuse of marijuana, or anything, is not working. It has been very ineffectual. We're spending billions of dollars at the federal level and at the state level,"
It seems what makes this unique from similar situations, such as the situation in Indiana, is that the proposal doesn't mean only one church is permitted to practice new pot rights, but this as it stands would be all inclusive under the authority of religious freedom.
The state of Indiana's highly controversial Religious Freedom Restoration Act (RFRA) was passed back at the end of March as one unintended consequence of Indiana's version of the Religious Freedom Restoration Act, the law that was eventually "clarified" by the legislature after a massive backlash.
Opponents of this innovation said RFRA was primarily intended to allow businesses to discriminate against the LGBT citizens who aren't protected under Indiana's broader civil rights statutes, and it seems that the idea has come back to bite some conservatives in the proverbial behind. Especially considering that marijuana is still illegal in the state for both recreational and medicinal use.
The Progress of the Proposed Policy
The bill in question was toiled over for weeks before the House Criminal Jurisprudence Committee, until in a surprising turn of events where there were 3 committee Democrats and 2 Republicans who voted to support it Wednesday, letting it pass with a 5-2 victory.
That isn't the end of the road for Simpson's bill just yet. This recent approval just made it one step closer to completion by making it eligible for consideration to reach the House floor. The legislative session ends June 1, and now the bill has the opportunity to make it onto the to-do list, although some still suspect it is still highly unlikely to do so.
Outright legalization is still pretty unthinkable when you take into account that Texas state law currently makes no exceptions even for medical marijuana. But regardless of the adversity that the bill still faces, the advocates for marijuana legalization hailed the committee vote as "unprecedented progress" for Texas marijuana rights.
So is this the future tactic of states trying to push for their rights to legalized weed programs? Are we going to see more citizens and churches sprouting up across the country trying to claim spiritual relevance and religious beliefs in order to circumvent the law as it stands on marijuana as a controlled substance? Will religious leaders speak in support of these claims, or will they denounce them?
While ancient rituals can be linked to using substances the law in most states still sees as illicit and harmful drugs, it could be dangerous to excuse recreational use which could lead to addiction. Addiction claims far too many lives every day, and too many people don't know there is help. If you or someone you love is struggling with substance abuse or addiction, please call toll-free 1-800-951-6135