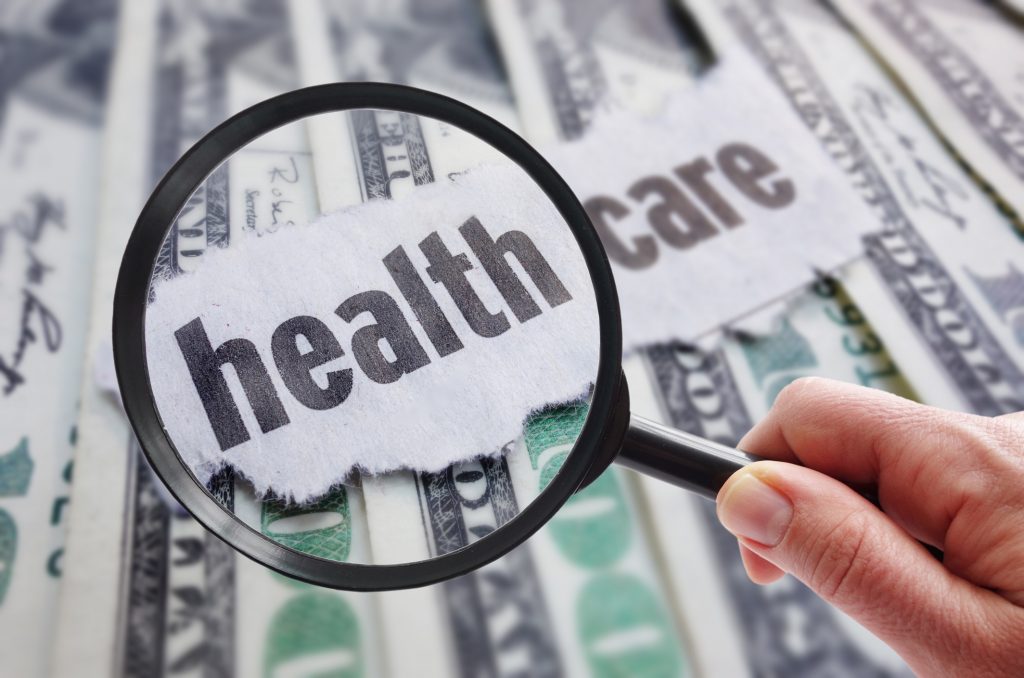 Author: Justin Mckibben
When we talk about national addiction recovery, what we mean is acknowledging how we as a country and a culture are recovering in our communities. How are we supporting those in addiction treatment? What services are we making available? How is our economy recovering? What are we doing to prevent the spread of addiction?
So if we are taking away resources that not only treat those already struggling, but also prevent more people from suffering, how do we expect to ever escape the devastation caused by the opioid epidemic and rise of overdose deaths?
One of the most divisive issues facing America today is access to healthcare and the extent to which health coverage should or should not be provided. The debate has gone on for a long time, and in the shuffle of each proposal, it seems mental health and addiction services are constantly threatened. Recently there have been more attacks on addiction treatment access. So how is the possibility of more decreases in health coverage going to hurt national addiction recovery?
The Parity Protections
Once upon a time in 2008, the Mental Health Parity and Addiction Equity Act (MHPAEA) created guidelines that required health insurers to treat mental health and addiction coverage exactly the same as they would with medical and surgical care options. So this means that prior to the MHPAEA those who were lucky enough to have health insurance still could not be guaranteed to receive equitable benefits for mental health or substance abuse care.
These protections were even further expanded by the Affordable Care Act (ACA) and legislation put forth by Congress in 2016 with the 21st Century Cures Act, which includes tougher enforcement of parity requirements.
Since the Trump administration stepped in adamantly proclaiming the goal or repealing and replacing the ACA there has been a lot of concern about whether or not any new proposals will decrease health coverage for mental health and addiction services. Many addiction and mental health advocates worry that parity protections and enforcement will also lose their power.
As of yet, politicians are still hoping for a compromise that will keep the protections and resources for treating addiction and mental health intact.
BCBS Cuts Mental Health Coverage
One instance of concerning changes in policy has come out of Minnesota. Just this September the largest insurance carrier in the area, Blue Cross Blue Shield, is making drastic decreases to payments to mental health providers.
We are talking about cuts in addiction and mental health coverage to the tune of that's 33%!
This decision came after a recent survey showed that the individual therapy costs of Minnesota had exceeded the national average for the last two years. But mental health professionals immediately spoke out against this move. Protests actually took place on Thursday the 14th outside the headquarters of Blue Cross Blue Shield in Eagan, MN. Many advocates and protesters are saying these kinds of cuts will put mental health clinics out of business.
The insurance provider is now under fire as caregivers insist this change will discourage necessary, extended psychotherapy services. People in Minnesota see decisions like that of BCBS as being a violation of the protections offered by parity.
If this kind of policy shift within insurance providers becomes a trend, we could see a dramatic decrease in the people getting substance abuse and mental health treatment. These changes can hurt our national addiction recovery by slowly cutting off the people who need every chance they can get, especially during a devastating opioid epidemic.
Threats within Medicaid
Believe it or not, Medicaid is currently the single largest payer for behavioral health services in America. Threats to the Medicaid health coverage of services like this could do critical damage.
At one point the Trump administration and congressional leaders seemed partial to the idea of turning Medicaid into a block grant program. This strategy would give states a fixed amount of money to provide healthcare for low-income residents. However, policy experts say that means states would have to:
Reduce eligibility
Narrow the scope of benefits
Impose cost-sharing requirements
All of which would also impact the number of people seeking substance abuse and mental health treatment.
Recently GOP representatives and the Trump administration began the work of fundamentally altering state Medicaid programs. Some of these new requirements include governors pushing for:
Work requirements
Raising premium prices
So again, there is the very real possibility of more hurdles being put in-between those who need help and the already limited resources available to them.
Stigma Influencing Policy
The bigger part of this issue is that these shifts are happening in a way that shows how stigma is influencing policy. We are only further hurting our national addiction recovery by letting this idea that addiction is a moral failing or class issue limit what we are willing to provide to those who need help.
The reason behavioral and mental health services are so crucial is because the cause of addiction is not just the drugs themselves. The vast majority of recovery advocates endorse the concept that addiction develops from multiple factors, such as:
Lack of access to resources
Poor social networks
So in fact, by limiting coverage to mental health services, the problem could be magnified.
Mental health services like behavioral therapy being lost with a decrease in coverage means that more children and young adults could go without the support systems. What this does is puts more people in the exact circumstances where we see substance abuse and addiction grow.
So in essence, not only could these constant threats to addiction and mental health coverage be taking away treatment for those already addicted, but it also takes away from prevention programs in communities that fight to keep addiction rates down.
National Addiction Recovery Effects Everyone
If we have any hope of having sustainable national addiction recovery then it is vital that our country continues to push for mental health parity in every discussion about healthcare. If we ever hope to overcome the demoralization of communities we have to fight for mental health and addiction services.
This isn't about treating the individual's symptoms with just medications either. Access to other crucial elements like housing, medical care, and basic preventative measures all contribute to the overall mental health of any individual.
When people have better access to the specific levels of care they need, we empower them to contribute to the better communities we need for healthy nation-wide recovery.
People struggling with substance abuse and mental health disorders deserve comprehensive and compassionate treatment, and we should all fight to protect coverage that makes treatment more available. If you or someone you love is struggling, please call toll-free now.