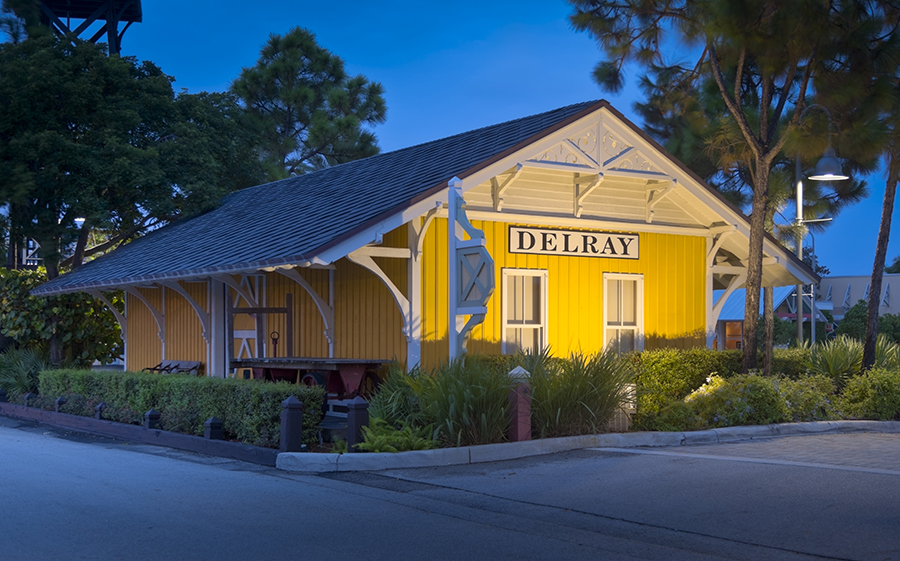 By Cheryl Steinberg
We've all heard talk about the "geographical solution" and how it doesn't really work. However, if, say, "pulling a geographic" is for the right reasons – to change people, places and things that won't serve you in your sobriety, we can at least recommend some places to head that are known to have their own unique recovery community.
Countdown of the top 10 cities for living in recovery (and guess who's in the #2 spot):
#10. San Francisco
The City by the Bay's diversity is a huge plus: more than 20% of its 588 weekly meetings are geared toward the LGBQT community and there are nearly 500 Spanish-speaking meetings. The city is famous for its open-minded culture, which another plus, helping the newcomer feel accepted. Yet another reason San Fran makes this list is that its physical landscape and size lends to a cozy recovery community. "Just as the city is pint-sized, so is the AA community, which is good because you really feel more tightly woven within the grid," says local member Heather.
#9. Prescott, Arizona
This small "Recovery City" has, in relatively recent times, become a magnet for those seeking recovery and who wish to live a sober lifestyle. Over just the last two decades, a vast array of rich recovery resources, such as dozens of sober-living facilities, halfway houses and detox centers have been established. For a city of just 40,000 people, that's a lot of recovery. In fact, it's estimated that 1,200 residents of the city are in active treatment on any given day, making that one in 30 people. The growing industry does its part in raising community awareness of recovery as well as helps to stimulate the economy by offering jobs to locals. Prescott's addicts and the recovery workers who support them "have made a commitment to sobriety," says Tim Davis of the West Yavapai Guidance Clinic. "Isn't that what we [as a society] want, for people to help themselves and get better?"
#8. Portland, Oregon
The eccentric and hipster-magnet west coast city has an AA group for just about anybody. Portland AA member John Gordon says, Behind many a motorcycle tattoo is a Big Book–thumper, whose AA program is as hardcore as his image. And despite Portland's large hipster population, being hip doesn't mean being apathetic when it comes to recovery. "Even for the 'cool kids,' it's cool to be plugged in and giving back wherever one's energy is needed," says Gordon. He added that the youthful recovery scene is notably "loud and proud," contributing to the wider community through energetic participation and an "insane and inspiring commitment to service."
#7. New York City
With an astonishing 4,000 meetings per week in the five boroughs – and that's just AA – New York has a massive, dynamic sober network as well as having tons of activities to keep the boredom and cravings at bay. As a diverse city, it caters to agnostics, the LGBQT population, night owls and more. And sober reveling is easy to come by: pretty much any holiday has a sober counterpart, from Gay Pride to St. Patrick's Day. This urban attraction also has a 12-Step for pretty much anyone, not just alcoholics and addicts. There's hundreds of OA, NA, SLAA, DA, GA, UA (Under-Earners Anonymous) meetings and more.
#6. Nashville
According to data compiled by the Daily Beast sober folk in Music City, USA, are living in the "soberest city" in the US: with just 8.92 drinks consumed per citizen per week. Nashville offers 280 AA meetings each week and the AA community here hosts around 10 outdoor activities per month, among the many year-round options in Nashville, which are popular due to its mild climate. AA events, such events like, "spring flings," picnics, "old-timers' dinners," campouts and cookouts lend to a friendly sober environment.
Fun Fact: There's an annual "homemade ice-cream contest" held on June 10th in celebration of AA Founder's Day, which commemorates the first meeting of Bill W. and Dr. Bob.
#5. Minneapolis
TO normies, Minnesota is known as "The Land of 1,000 Lakes;" as a spin-off by the recovery community, though, it's known as "The Land of 1,000 Treatment Centers." That's because the state is crawling with rehabs and also houses 11 of the country's 35 public sober high schools. Therefore, awareness about addiction is higher-than-average in the state's urban centers and Minnesotans are quite familiar with the culture of recovery. Minneapolis boasts a unique infrastructure of educational, legal and medical support that is based in its recovery community.
#4. Los Angeles
L.A. is known for its hip, thriving sobriety culture among those seeking recovery in points west. In fact, the AA fellowship here is huge, offering about 3,100 meetings per week. LA AA meetings are generally very social in nature, with members showing up an hour early to chat and mingle then leaving in big groups after their meetings to go out to eat or go to the movies. And don't forgot, this is Hollywood so, you're likely to bump into someone famous in AA. Many celebrities in recovery are "circuit speakers," touring high-energy events that often cater to young people and those fresh out of rehab, telling their stories of experience, strength, and hope.
#3. Houston
Houston is known for its unique approach by offering a large number of 12-Step "clubhouses," which are designated venues – not church basements – where sober or trying-to-get-sober alcoholics can drop in and hang out all day, attend meetings, get their coffee fix, and even share meals together. These clubhouses are like sober bars, offering that hospitality and social opportunity but, without the alcohol – and they're free. Altogether, Houston has 580 AA groups, which altogether hold about 2,400 meetings per week and are Houstonians notoriously welcoming to out-of-towners.
#2. Delray Beach, Florida
This South Florida tourist town is a magnet for vacation-goers but it's also known as the "Recovery Capital," having "the country's largest and most vibrant recovery community," according to the New York Times in 2008. The small beach town of 64,000 sees more than 5,000 people hit 300 different 12-Step meetings every week. There's everything from recovery radio shows, a recovery motorcycle club, and a coffeehouse with its own therapy group, making for a large yet tight-knit recovery community that would be more likely found in a large city. A favorite saying amongst locals and transplants to this recovery locale, which has turned into a hashtag, is "I live where you vacation." Another plus is the largely tourist-based economy, which provides for a number of entry-level jobs for the newly-recovering addicts looking to get back on their feet.
#1. Boston
Although Bean Town is known as the booziest US cities due to all the colleges and universities in one area, it also takes its sobriety seriously. The greater Boston area has over 2,000 meetings, and the city offers its own "commitment exchange" program, whereby local AA groups send their members to speak at other meetings. These exchanges allow the unique experience of getting to expand one's sober networks and to experience a wider range of recovery, all from the comfort of their home group.
If you or someone you love is struggling with substance use disorder, such as addiction, help is available. Many people fear the idea of treatment and especially if it involves going out-of-state. However, this can be a logical – and in some cases – necessary, option for those looking to change the people, places, and things in their daily environment that don't serve them in getting and staying sober. Please call toll-free 1-800-951-6135 to find out your options.