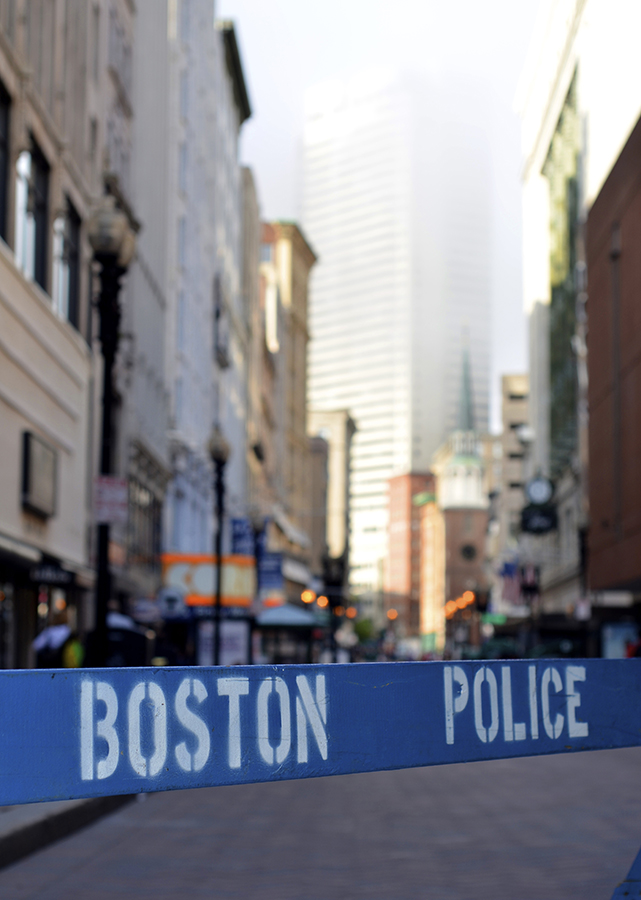 Author: Justin Mckibben
A short time ago in May we reported on an amazing new program starting up in a Massachusetts town geared toward helping addicts and setting a new standard in the clash against the opiate epidemic. State officials were developing and promoting a new strategy for addressing the escalating issue of drug abuse and overdose death in their area by offering a revolutionary three-pronged program.
The Gloucester Program
The outline of the program was to provide three major resources:
Give addicts who surrender drugs immediate help with detox and recovery without any legal action.
Put nasal naloxone in the hands of addicts, families, and caregivers to prevent overdose death.
Offer addicts caught in possession of narcotics the chance to avoid any criminal record by immediately enrolling in and completing an inpatient recovery program, through a partnership with the district attorney's office.
Well I am now excited to report that so far it appears this awesome new tactic is already paying off.
Gloucester Police Chief Leonard Campanello led the charge for this unique method, and spoke avidly about his own excitement from the resounding rally of support behind the project in the stage where it was still just an idea.
According to Campanello, upon turning themselves in the program's participants are no longer escorted to the local emergency room for evaluation. Now a clinician works with them on a treatment plan and facility location.
A volunteer "angel" remains with the person through the three hour process treatment plan process, and sometimes this "angel" is in fact a former addict themselves, giving their time to help a fellow addict find their way to treatment and encouraging their efforts.
Money Talks
A big draw for a lot of officials on the outside looking in is the claims that extra costs have been "minimal" for the police department, and have all been paid using some of the city's drug seizure money!
Costs of drug treatment for participants, who are Massachusetts residents with no insurance plans or plans covering treatment, are covered by state funding. So an addict who feels hopeless and helpless without insurance to pay for their treatment is given free treatment paid for by the state simply for showing up and handing over their using utensils.
AND money taken from drug dealers is used to cover all extra costs of aiding the addicts those drugs have created, how amazing is that?!
Although most addicts have been placed in substance abuse treatment programs in Massachusetts, service providers across the country also have stepped up to lend their services. According to Campanello, 22 agencies in 15 states have even agreed to pay for the treatment of those without health insurance!
So while the program originates in this one fishing-town, people all over the country are inspired to reach out and take part in this remedial movement.
Exciting Early Progress
Now Gloucester has voiced the early signs of a victory, with 17 people addicted to opioids such as heroin, morphine and oxycodone taking the police department's offer to turn over their drugs and paraphernalia without fear of arrest as long as they agree to enter treatment on the spot.
17 people might not sound like a huge success if you are focused on the statistics of how many people are dying annually from opiate related circumstances, but for the seaside community of about 29,000, Campanello said it is more than 3 times the number of people who have died of drug overdoses this year, and the program just started June 1st!
And let's be real. Every life matters. So if it saved one life, it was well worth the efforts. 17 so far being given the opportunity is amazing, and the success in Gloucester has caught the attention of other communities.
Campanello admitted the department didn't see a single addict take the offer on the first day the program launched. But since then there have been about one to two addicts a day, on average. That means 17 is sure to turn into a wave of admits as hopeless addicts march toward a recovery made more possible than ever.
Spreading the Word
Campanello is all about spreading the word, and understandably so. He believes this brand of initiative needs to become more widespread, and recently commented,
"We need to get people into treatment. If they fail, we need to get them into treatment again. Just keep trying. Arresting them or coercing them into treatment just doesn't work."
The program has reached a variety of supporters impressed with the work it is doing, including:
Mayor of Boston
Boston Mayor Marty Walsh has definitely taken notice of the program, and he has stated he's already considering adopting the policy for New England's largest city, describing it as a "great idea and a great pilot program."
John Rosenthal
The growing interest even impelled Gloucester resident and Boston-area businessman John Rosenthal to help Campanello launch a privately funded nonprofit to support the effort.
Rosenthal has endorsed that long term this program "has the potential to change national drug and treatment policy."
Rosenthal said the Police Assisted Addiction and Recovery Initiative will assist with a few key factors for multiplying the effect of the program, including:
Coordinate treatment for addicts
Support studies looking at the long-term effectiveness of the initiative
Help other cities and towns replicate the efforts
Experts say the Gloucester program is unique, standing all on its own compared to the entire country, and more and more seem to stop and take notes.
I have to say I was genuinely thrilled when I wrote the first article about this idea during the blue-print stage. Now seeing that in just a few weeks it has already inspired a clear and confident response, I salute this police department and other officials involved. I hope more police forces in this nation will replicate this outreach to their own communities, and that we evolve into a society determined to help each other even when it's harder to do so.
Taking advantage of one incredible opportunity can be the catalyst that changes everything, and while it may seem like drugs and alcohol have you cornered there is always a way. Palm Partners wants to help you find that way. If you or someone you love is struggling with substance abuse or addiction, please call toll-free 1-800-951-6135