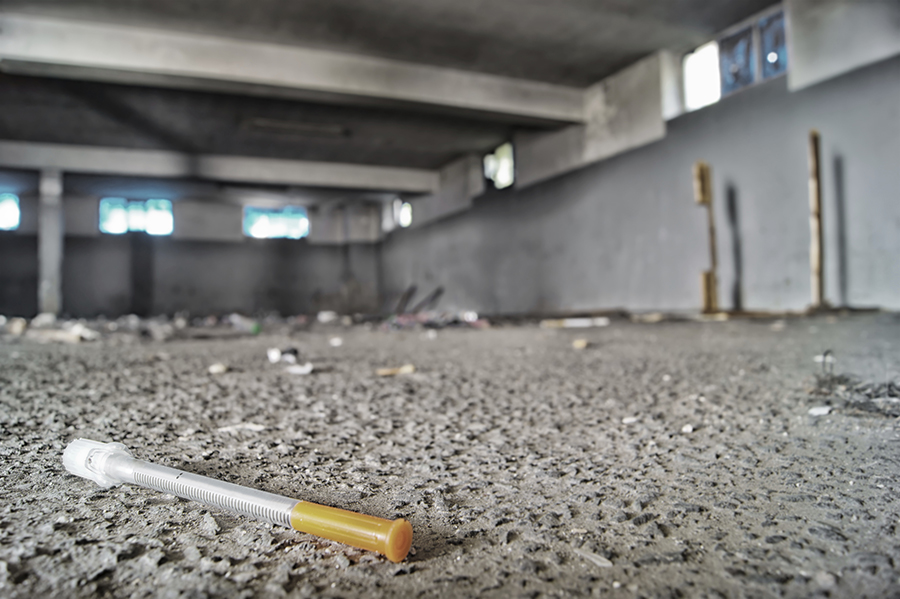 By Cheryl Steinberg
A recent surge in fatal heroin overdoses in a short period of time around Boston has prompted police departments across Massachusetts to educate residents about the resurgence in the heroin epidemic.
The month of March isn't even halfway over and already the Massachusetts State Police responded to 21 deaths resulting from heroin overdose – in fact, these cases occurred in a mere 8-day span.
Resurgence in the Heroin Epidemic
Last year, during the months of January and February, there were more than 140 overdoses; the majority of these cases involved a male victim.
Last week in Lynn – a city just north of Boston – there were three fatal heroin overdoses within 48 hours, an indication of the troubling growth in the trend. In 2014, thirty-five people died in Lynn as a result of heroin, compared to only seven people in 2010.
Yarmouth Police Tuesday reported its 39th known heroin-related overdose and its 5th heroin-related death since the beginning of 2015.
"Heroin addiction is ugly and deadly and rips families apart in cities and towns all over Cape Cod, the Commonwealth of Massachusetts, and the entire New England region," the department posted on Facebook Tuesday.
In response to the staggering number of heroin deaths, there has been an ongoing effort in Mass. to combat its opiate epidemic and this Monday, national experts on addiction convened in order to share strategies on opiate addiction treatment.
The Opioid Addiction Treatment forum, hosted by the Massachusetts Association of Health Plans (MAHP) and held at Suffolk University Law School, created a forum for clinicians, legislators, and health-care researchers and administrators.
President and CEO of MAHP, Lora Pellegrini, introduced the forum's three main speakers: Dan Ollendorf, chief review officer for the Institute of Clinical and Economic Review; Stuart Gitlow, president of the American Society of Addiction Medicine; and Rhona J. Robinson Beale, co-chairwoman of a National Quality Forum Steering Committee focusing on treating substance use.
Each speaker presented his or her findings and suggestions for how best to move forward with the treatment of opiate addiction.
The forum also included a roundtable discussion between the three speakers, state Sen. Jennifer Flanagan, Massachusetts Association of Behavioral Health Systems representative Domenic Ciraulo, and CleanSlate Centers CEO Amanda Wilson.
"MAHP takes very seriously the opiate-addiction crisis," Pellegrini told the forum. "Today is a discussion with national experts about all the tools in the toolbox for dealing with opiate addiction."
"We need to treat the addicts that are currently going through it and prevent others from becoming addicts," said Flanagan, a Leominster Democrat.
"We're hoping that today, as we talk about best practices, we talk about what's going on in our communities."
Have you been swept up in the opiate epidemic in this country? Perhaps you were initially taking narcotic painkillers because they were prescribed to you for post-surgery or some other pain condition. Many people experience opiate- and heroin-addiction as a result of this kind of situation. As lawmakers began cracking down on pain pills, they became more expensive and harder to come by. Out of desperation and pain, people have been turning to heroin in order to maintain their pain and keep the withdrawal symptoms at bay. If you or someone you know is struggling with heroin, painkillers, or any other substance, please call toll-free 1-800-951-6135 to speak with a knowledgeable and compassionate Addiction Specialist today.