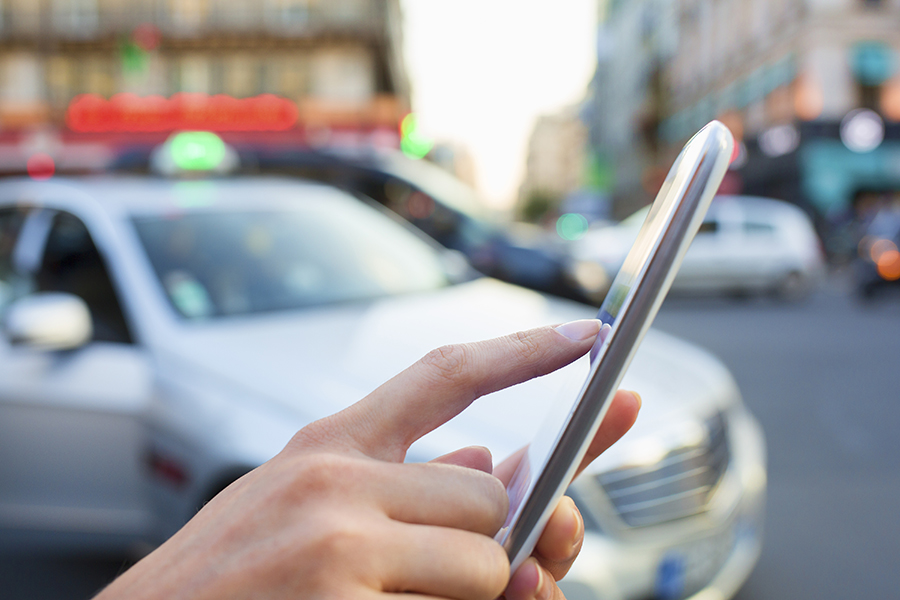 Author: Justin Mckibben
Today technology is constantly innovating our lives, making all types of things in our lives more convenient and more accessible. An app can be a great tool for staying informed, aware and connected. Ride-hailing services apps such as Uber, Lyft and Sidecar show how this side of technology is helping people get around, but now we can take it further by acknowledging how these services are making our streets a safer place.
According to David Plouffe, Uber's strategy chief who was once President Obama's campaign manager, services like Uber are having an incredible impact on reducing drunk-driving incidents.
Uber Gets MADD
Uber teamed up with Mothers Against Drunk Driving (MADD) to release a new survey where nearly 4 out of 5 respondents said friends were much less likely to drive themselves home after drinking thanks to ride-hailing apps. This new study is almost like the evolution of a study Uber conducted last spring which determined that the presence of Uber ride-sharing services in the Seattle had resulted in a 10% drop in the number of arrests for driving under the influence.
The survey Uber and MADD collaborated on was conducted by Benenson Strategy Group last December using 807 adults in 19 cities where Uber is actively operating. In the survey researchers highlighted the facts such as:
57% of transportation app users 21 and older said they would "probably end up driving more after drinking at a bar or restaurant" if ride-hailing options didn't exist.
Drunken-driving crashes in California have decreased by 6.5% among drivers under 30 since Uber began offering its UberX service in the state in 2012. That equates to 60 fewer crashes a month, or 1,800 since 2012.
2/3 of respondents said they wanted national leaders to do more to keep drunken drivers off the road.
The drop of drunk-driving accidents in California could also be credited to various other factors besides Uber, including increased awareness of the dangers of drunken driving. However the survey strongly suggests the shift could be more likely linked to having ride-hailing services in cities where taxis and public transportation may not be readily available after hours.
Timing is everything too, because the report also noted that in cities such as Miami and Pittsburgh, Uber peaks in business during the late-night hours that tend to have the highest rates of drunken-driving incidents. And in Chicago on New Year's Eve 3/4 of Uber trips were requested within 200 yards of an establishments serving alcohol.
MADD is Glad to have Uber
Colleen Sheehey-Church is the president of MADD, and is not stranger to the devastation of drunk-driving. Church's 18 year old son Dustin died at the hands of a driver with alcohol and drugs in her system. To this mother and now advocate for safer streets is up for any way to get the word out about options. When asked about Ubers contribution she stated,
"Safe rides are always within reach now. We're aiming for a future with no more victims."
According to the National Highway Traffic Safety Administration 1/3 of the 30,000 driving-related deaths in the United States were drunken driving accidents. That number has been stable since 2009, but actually represents a 50% drop since 1991. So is ride-sharing going to have a hand in dropping that number even more?
Bumps on the Uber Road
It hasn't all been an easy ride. The company has faced growing criticism for its practices, but some feel that's to be expected with a new and innovative service. Recently Uber has attempted to counter past missteps, such as:
Uber initially set surge pricing during a hostage standoff in Sydney, only to make all rides free after being broadsided with negative feedback
A year ago during a similar storm comedian Jerry Seinfeld's wife Jessica sent around a photo of her $415 Uber receipt with the hashtag #neveragain, which was attributed to surge pricing during the harsh conditions. On Monday, the company proactively announced it would not allow surge pricing during New York's battle with an epic blizzard.
So while there have been legitimate points for criticism, Uber has proven it can acknowledge its mistakes and make better on them. Beyond that a number of cities have banned the service simply due to protesting taxi services, but in reality that atomicity is due to the fact Uber is cheaper, easier, and more accessible than those taxi companies.
Uber Getting Results
Releasing the poll prior to Super Bowl Sunday was not mistake, for obvious reasons. Plouffe acknowledged that this time of year and this night especially there will be millions of Americans at parties and at bars for the big game, and this is a time to capitalize on the drunk-driving demographic.
But Uber was insistent on getting results, and not just turning a profit. Plouffee added that Super Bowl Sunday from 3 p.m. to midnight eastern time, Uber would be donating $1 to MADD for every trip taken using Ubers ride-sharing services when customers used the promo code ThinkandRide, with Plouffe making the statement,
"There's no longer any excuse to drink and drive."
Plouffe has made a few hints that more such "positive contributions" could be in the works, and added that the partnership with MADD will not be limited to this one poll.
Uber is now launching in smaller cities, trying to target places where most people either had a designated driver or drive home, to be even more present for those who need assistance getting home after a bit of the night-life. Plouffe said,
"This study shows people are changing their behavior, particularly when they're out having drinks."
Uber is a force to be reckoned with in this new growing industry of ride-sharing services, and noticeably so as they recently closed a $1.2 billion funding round which values the company at $40 billion. And ambition is in the game-plan while Uber CEO Travis Kalanick has said that his company is set to create 1 million new jobs worldwide this year.
Uber is just one of a handful of apps that have been designed to help reduce the dangers of drinking alcohol. Some seem more effective than others, but at the end of the day any effort put into keeping people safe is not wasted at all.
Stopping drunk driving and alcohol abuse does go beyond the scope of a smartphones capabilities. It takes self-awareness and action to truly provide solutions to these problems. If you or someone you love is struggling with substance abuse or addiction, please call toll-free 1-800-951-6135