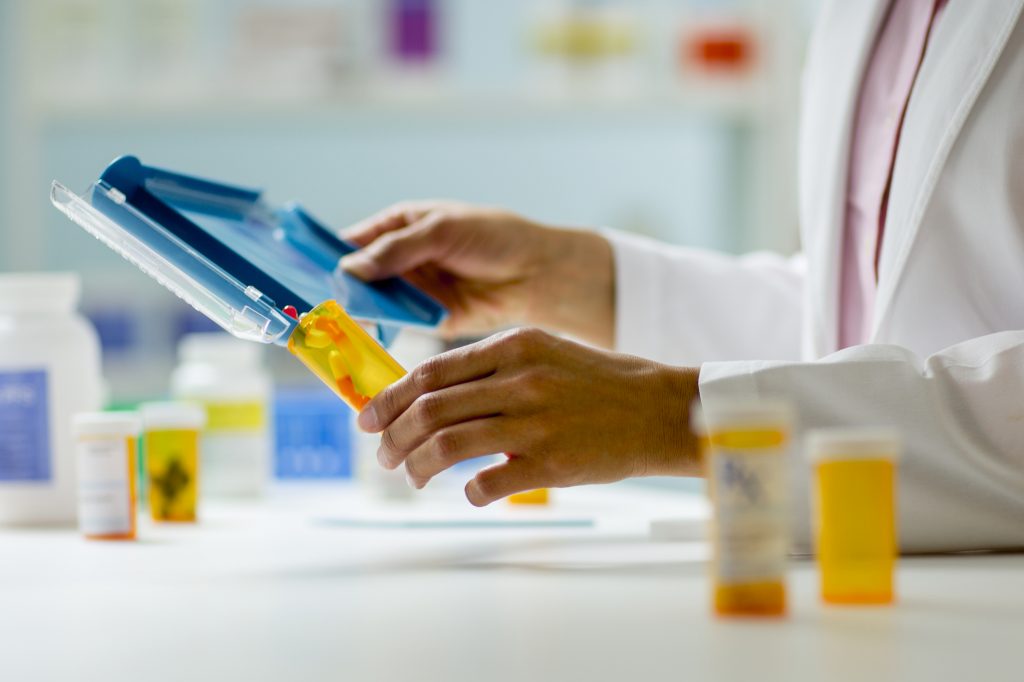 While the entire country has been impacted by this ongoing issue, more options for prevention and treatment have become paramount to changing the tides. Just this week Rick Scott, the governor of the state of Florida, proposed a strategy for fighting the opioid epidemic that has gained a lot of attention. Scott has decided to ask local lawmakers to impose a three-day limit on opioid prescriptions during the upcoming legislative session. This latest development is one new piece of recent initiatives to combat the opioid crisis.
Florida Governor Opioid Initiatives
During two press conferences on Tuesday, the Florida Governor announced a pushback on an abundance of opioid prescriptions, while also introducing other ideas for fighting addiction.
One of the initiatives Rick Scott is pushing is to require all health-care professionals who prescribe controlled substances to participate in the Florida Prescription Drug Monitoring Program, also known as the PDMP. This database involves health-care professionals to report important information on patients receiving powerful narcotic medications, including:
Name of the doctor
Patient name
Prescription information after the prescription is filled
But this is not the last of Florida Governor Scott's opioid initiatives. His office also plans to seek additional reforms such as:
Fight unlicensed pain management clinics
Requiring education on responsible opioid prescribing
Creating more opportunities for federal grants
Scott apparently plans to put some more investments toward helping those already struggling. He is also pushing for more than $50 million for services including:
Counseling
Other recovery services
Part of this initiative is also boosting up the budget of the Florida Violent Crime and Drug Control Council.
At the moment the finer details of the Florida Governor's proposals are not yet available. However, what it does tell us is that Scott is not ignoring the contribution Big Pharma makes in this current crisis. What we can tell from this outline is that Rick Scott says he is aiming to address prescription opioid pain medication, recognizing it as a key source of the growing problem.
Why 3 Days?
It has been reported time and time again that we should be paying attention to how powerful opioid medications impact rising addiction rates. Now the Centers for Disease Control and Prevention (CDC) has released a recent study showing how quickly someone could get hooked on these kinds of drugs. In this study it is shown:
After three days of use, about 6% of patients were still using opioids a year later.
Five days into use, about 10% of patients were still using opioids a year later.
After 11 days of use, it jumps to 25% of patients still taking opioids a year later.
So it would seem that between 3-5 days, the chances of continued use almost doubled. Then between 5-11 days the chances of use more than doubled. This development may have helped inspire the idea to limit prescriptions to 3 days.
Back in March, Bradley Martin of the CDC, one of the study authors, told Vox magazine:
"There's nothing magical about five days versus six days, but with each day your risk of dependency increases fairly dramatically,"
So while day 5 and day 6 may not be a dramatic leap over the edge, some may see this proposed limit as an attempt to at least slow a process down.
The Opposing Argument
The Florida Governor will probably face strong criticism, or at least skepticism, from crowds such as:
The medical community
Pharmaceutical companies
Consumer groups
The opposition is still very real. This isn't even the first time Florida lawmakers have seen something like this brought to the table. Just last year Florida legislatures quietly rejected an effort last year to impose a five-day cap on opioid prescriptions for acute pain.
Legislatures and doctors are the only concerns Florida Governor may have to tangle with in order to push this idea through. Other potential obstacles standing against this proposal include:
Additional out-of-pocket co-pays that patients will incur
The ability of patients with chronic pain and terminal illnesses to refill prescriptions
The Florida Society of Interventional Pain Physicians will discuss caps on prescriptions during a board meeting today. Dr. Sanford Silverman is a past president of the Florida Society of Interventional Pain Physicians. In regards to the 3 day limit he stated:
"We don't think the cap is reasonable since it is a completely arbitrary number,"
"A better idea would be to mandate usage of the PDMP prior to writing an opioid for acute pain."
Similar Strategies
Other states have created caps on prescriptions, although some may not seem as strict as the 3 day rule.
Massachusetts limits the supply to seven days.
New Jersey set it so that first-time prescriptions for acute pain cannot exceed a five-day supply. Also, patients being treated for cancer or under hospice care are exempt.
Ohio caps distinguish between patients with chronic pain and those with acute pain.
At the end of the day, similar strategies may not be left up to the lawmakers. If pharmacies decide to impose their own limits on certain prescription drugs the Florida Governor might not have to push very hard to get the limits he is looking for.
CVS announced Friday that the company plans to:
Limit the daily dosage of pain pills based on their strength
Require the use of quick-release painkillers before extended-release opioids are dispensed
Limit opioid prescriptions to seven days for certain conditions
This restriction will specifically apply to patients who are new to pain therapy.
Only time will tell how far Florida Governor Rick Scott's new pitch will go, but it seems one thing people can agree on is that the opioid crisis does require some new approaches to prevention.
With more prevention we may be able to slow down the rising rates of opioid addiction. Meanwhile, the need for safe and effective treatment still means a lot for helping those already suffering. Real treatment resources matter. If you or someone you love is struggling, please call toll-free now. We want to help.