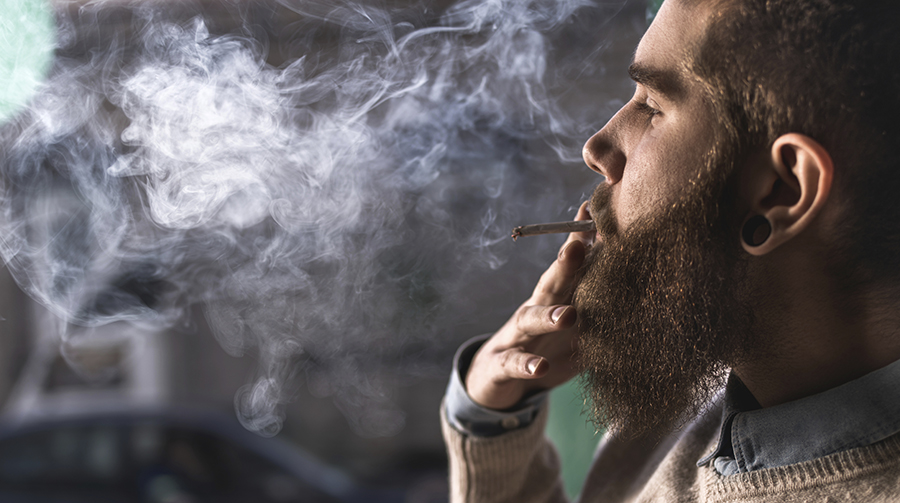 Author: Justin Mckibben
This probably comes as bad news to everyone out there who held out some hope Big Pharma would be blocked from the medical marijuana industry. That's right, soon there might be coming to a dispensary near you as soon as the first half of 2016 the first naturally-derived, Big Pharma-produced medical marijuana product.
Big Pharma is in the building ladies and gentlemen.
The Epidiolex Empire
Introducing Epidiolex. This liquid formulation of pure, plant-derived cannabidiol (CBD) is currently being manufactured by the British company, G.W. Pharmaceuticals and is currently on the FDA Fast Track to the final Phase 3 study for pediatric epilepsy disorders such as Dravet's and Lennox-Gastaut's syndromes.
So far all evidence suggests Epidiolex will pass this final stage with flying colors and will thus have cleared the FDA's testing requirements, excluding the unlikely event of some drastically dangerous discovery. There are also already plenty of indications of government officials literally paving the way for this new player in the medical marijuana industry.
So is Epidiolex on its way to changing the entire medical marijuana game in the early days of next year? What does this mean for the future of medical marijuana reform?
The TRE Treatment
To test the usefulness of Epidiolex children and young adults with severe, childhood onset treatment resistant epilepsy (TRE) participated in an expanded access compassionate use program for CBD at a site in NYU and another at UCSF.
The subjects entered a baseline period of 4 weeks when parents/caregivers kept prospective seizure diaries, noting all countable motor seizure types. Then the patients received a purified 98% oil-based CBD extract in a gradually increased dosage along with baseline AED regimen.
Patients were then seen at regular intervals of 2-4 weeks after 4, 8 and 12 weeks of CBD therapy for laboratory testing for:
Hematologic
Liver function
Kidney function
After 3 months of therapy 39% of patients had 50% or more reduction in seizures!
Big Politics for Big Pharma
Among the most significant parts of politicians getting involved in this new angle at the medical marijuana market was a hearing by the U.S. Senate Caucus on International Narcotics Control, on June 24 where the representatives took on the decidedly domestic issue of what to do about medical cannabis.
The meeting was chaired by two unlikely medical cannabis proponents:
Iowa Republican Senator Charles Grassley
California Democratic Senator Dianne Feinstein
For long-time medical marijuana advocates it was a surreal moment to watch these two veteran senators work their way through supporting medical marijuana, when normally they would be expected to propose tougher penalties and increased enforcement.
But this was not the case, and both Grassley and Feinstein supported:
"expanding compassionate access programs where possible, to benefit as many children as possible."
So now there are a couple of big questions haunting senior observers of the medical cannabis movement like a series of splinters in the forefront of the mind:
What will the federal government do once Epidiolex is on the market?
Will there be restriction on the growing and enthusiastic CBD market that is flourishing online?
(CBD is produced from hemp and contains less the 0.03% delta-9 THC.)
With Epidiolex scheduled in the Controlled Substances Act will authorities tighten the control of natural CBD?
Consider Marinol, which is a synthetic version of the most psychoactive ingredient in cannabis (THC) that went through a similar round of debate and discussion on the medical marijuana front years prior. Marinol is Schedule III while the cannabis plant itself is Schedule I. So what does Epidiolex really mean for the future of medical marijuana?
Epidiolex was not without side effects, including:
Diarrhea
Weight loss
Decreased appetite
But research data stated reducing the dosage improved these issues.
At the end of the day, if the medication is going to help sick people then more power to them, but we have continued to see how some big names in Big Pharma have a way of taking advantage of the public with some drugs, and concealing the facts about others, so it is probably a good thing that drugs like Epidiolex are looked at especially close for being derived from cannabis. And some would say for addicts it presents a temptation either way.
Is Big Pharma going to revolutionize the medical marijuana industry for the better? Or is it going to try and corner the market based on growing support for medical marijuana and use profits as a reason to prevent it from moving forward? Results may vary, just like current opinions, but it was only a matter of time before they got involved.
Pharmaceutical companies have already earned a reputation as the new drug dealers, and marijuana reform is only expanding their market. Regardless of the substance, addiction is a very real concern in our country, and we need real solutions to eliminate the dependency on Big Pharma as much as possible. There is always a solution, and always people who want to help. If you or someone you love is struggling with substance abuse or addiction, please call toll-free 1-800-951-6135