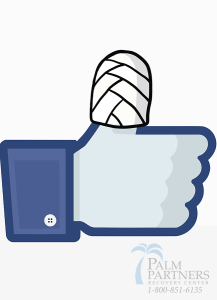 Author: Justin Mckibben
So with the digital age and 'Generation D' taking drug dealing to new levels with social media and exploiting technology and apps to get away with criminal activity it only makes sense that law enforcement get familiar with the changes and innovations happening online and in social media. But when have they gone too far? Apparently the DEA is finding out, because they are catching a lot of heat for alleged Facebook fraud and identity theft.
DEA Does Damages
The Drug Enforcement Administration (DEA) apparently does not believe that following Facebook's Terms of Use policy applies to them, and that identity theft can be acceptable to make arrests. The DEA apparently got tech savvy went as far as creating a fake online profile on the social media platform under the name of a convicted drug dealer in the hopes of obtaining incriminating information from her friends list, which is definitely in direct violation of the Facebook terms of service.
Sondra Arquiett is the alleged victim in this case of internet identity fraud, and she filed a $250,000 lawsuit against the DEA for reportedly creating a profile under her name. The DEA even went further into violating her rights by using photos stored on her personal cell phone, and even posting bogus status updates on the page about missing her boyfriend! Apparently the writers weren't as good as ours. The monetary damages Arquiett is requesting are due to "fear and emotional distress" she suffered as a result since Sinnigen interacted with "dangerous individuals he was investigating."
The part that makes this whole debacle even more of an outright mess is that Arquiett was in police custody the whole time! She originally arrested in July 2010 and pleaded guilty to conspiracy to possess with intent to distribute and to distribute cocaine base. After her guilty plea Arquiett was sentenced to time served and given a period of home confinement, but the fake profile was reportedly created in between her arrest and guilty plea while she was detained.
The Justice Department has never denied that the DEA created a fake Facebook profile, but initially they claimed that these actions were justified because she "implicitly consented by granting access to the information stored in her cellphone and by consenting to the use of that information to aid in…ongoing criminal investigations." Justice Department spokesman Brian Fallon confirmed in a statement two weeks ago that the incident is under review.
Fighting for Facebook Rights
That sentiment of Arquietts implicit consent is one which most privacy experts deeply and openly disagree with. Staff attorney Nate Cardozo at the civil liberties organization called Electronic Frontier Foundation stated,
"If I'm cooperating with law enforcement, and law enforcement says, 'Can I search your phone?'…my expectation is that they will search the phone for evidence of a crime, not that they will take things off my phone and use it in another context. It's [laughable]."
Joe Sullivan is Facebook's chief security officer, and it seems he had sent a formal letter last week to DEA Administrator Michele Leonhart. In this letter Sullivan ordered the agency to abide by the same profile and privacy guidelines as any civilian user when it comes to being truthful about identity. Facebook cited that their policy clearly states users:
"will not provide any false personal information on Facebook, or create an account for anyone other than yourself without permission."
Taking into account the fact that even though the victim may have at one point given police permission to search her phone, and that she would assist in an ongoing investigation, it still goes far beyond that when the authorities manipulate her information and use her identity for their own means. As in the statement she had made in regards to her suite, if the DEA were in contact with dangerous individuals in the drug words and communicating on her behalf and then releasing her onto the streets, they are taking a huge chance of putter her at risk. Not to mention the simple fact that it is an absolute violation of privacy.
It is understandable that law enforcement and the DEA have to do all that they can to stay ahead of the game, and try and keep up with the evolving and changing strategies and technologies used by drug dealers and traffickers. That being said, I say Facebook is making the right move in taking a stand and sticking up for the customer, regardless of her criminal record or her involvement in drugs, she is a civilian and deserves her privacy. Setting stigma and strategic value aside, this woman should not be tagged and taken hostage on social media.
While the DEA and Facebook face-off for the protected privacy of the people using social media, there continues to be addicts and alcoholics on and off-line that need serious help. When a drug addict or an alcoholic seeks help for their affliction, there is always help out there, and in credited treatment programs their privacy is respected and protected. If you or someone you love is struggling with substance abuse or addiction, please call toll-free 1-800-951-6135