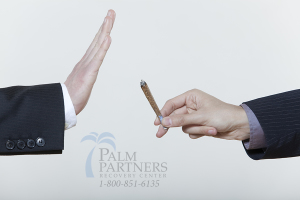 Author: Justin Mckibben
American politicians are soon to face an unprecedented number of US cities and states putting to the voters tomorrow the decision on whether they should follow suit with marijuana legalization as in Colorado and Washington. With so many keeping a close eye on how things have started to shape up in these states, especially concerning the crime rate and economy, politicians are basing a lot of their campaign power off of pot policies and reforms.
Reform Strategies in the States
Some of the most notable legislations and initiatives being considered include:
Alaska and Oregon have measures on the ballot to fully legalize recreational sale and possession of cannabis.
Another surprising change on the way may be that Florida would be the first Southern state to legalize medical marijuana.
The US territory of Guam is aiming to pass a similar medical marijuana law,
Municipalities in New Mexico, Maine and Michigan are all voting to make various reforms to their pot laws.
Morgan Fox of the Marijuana Policy Project stated,
"Since 2012, we've started to see more and more support from different areas and demographics that we'd been trying to get to work with us for years. I think a lot of state lawmakers have looked at the issue and began working on policy alternatives in their own states—and 2016 should see even more than this year."
Pot Focused Power Shift
The coming midterm elections are expected to produce a Republican wavelet. The New York Times made one last analysis of the polls showing the Republican party, also known as GOP (Grand Old Party) winning the necessary six seats they would need to take control of the Senate even as the party increases its majority in the House.
Midterm voter turnouts are typically lower numbers, and the demographic often tilts to a significantly whiter, older and wealthier majority. There has been a strong hope among Democrats that the marijuana ballot initiatives might stimulate a more sufficient turnout among their typical supporters.
Democrats are counting on younger people, people of color and progressives to help push the Democratic candidates over the top, and they are expecting all the possible reforms for marijuana to bring those people to the polls.
The Florida gubernatorial race has been tight, and the medical marijuana initiative may encourage younger and more progressive voters to go to the polls, and they hope this will help to elect a Democratic governor.
Florida Gets Action on Amendment 2
Florida's Amendment 2 has gone the distance against a heavily funded opposition that has built a strong armory of fear-mongering advertising. But it has one extra mountain to climb that most other states do not: a 60% approval rate because legalization requires a constitutional amendment.
In July when a poll showed that 88% of Florida voters approved of medical marijuana this seemed possible. However in recent weeks the Drug Free Florida Committee has pushed those controversial anti-2 TV ads around the clock in an attempt to persuade moderate and undecided citizens to vote against the initiative. A whopping 85% of the anit-2 group's $5.8 million in funding has come from Sheldon Adelson, the billionaire casino magnet whose wife is an addiction specialist, and who is a major Republican bankroller.
Following this barrage of ads, a poll taken by the local media showed only 48% of likely voters approved of Amendment 2. Ben Pollara, executive director of United for Care, the main backers of 2 said,
"They've outspent us ten to one over the last two weeks. We've bled about as much as we can bleed, but we're going to hold the fort"
But despite this early assumption, a more recent poll by a Democratic firm done last week found that "yes on 2" votes had climbed back up to 59%—just 1% shy of the requisite 60%.
Amendment 2 has been endorsed by Florida gubernatorial candidate Charlie Crist, a former moderate Republican governor of the state who is now running as a Democrat. Other Democrats came out early in support of Amendment 2, and additional Democratic support comes from Sen. Bill Nelson, Rep. Alcee Hastings and Rep. Corrine Brown.
Republican Governor Rick Scott has opposed all efforts to reform drug laws, including those for marijuana for medicinal uses. But in June, he approved a bill providing select patients with a low-THC medical marijuana treatment, which is effective against only neuropathic pain and nausea. He remains opposed to Amendment 2.
Although rates of pot use are comparatively low in Florida—only 6.65% of the state's citizens admitted to having gotten high in the last month, according to data from the Substance Abuse and Mental Health Services Administration—the state has a high proportion of senior citizens, who often support marijuana use for medical as opposed to recreational purposes.
Next President May Need Pot for Power
Victories in the coming state reforms for marijuana could spark a domino effect for similar initiatives in other states. Some speculate there will be ballot initiatives in 2016 to regulate and tax marijuana like alcohol in:
Nevada
Massachusetts
Arizona
California
Maine
Montana
Advocates are looking to hit the ground even harder, which is likely to bring the cause even more attention, support and financial backing—and raise the issue's profile in the presidential campaigns, which begin to gear up directly following midterms.
Hillary Clinton, the presumptive Democratic presidential candidate, has already given signs of a shift. Apparently she softened her approach to pot, not only showing more enthusiastic approval for medical marijuana, but showing enthusiasm on the subject of Colorado and Washington state's legalization in a recent CNN interview.
Politicians now trying to re-imagine the once-criminal enterprise of marijuana into a government regulated industry will be no easy task. There will probably be a lot of trials and tribulations to stumble through one way or the other. Regardless the history of marijuana reform will be changed tomorrow, and no one is watching the issue more closely than politicians on both sides, who must decide whether to stick with that side of the issue in 2016.
While politicians and citizens of several states wait in great anticipation, both sides of the Senate also keep a close eye on the coming midterms to see if they will usher in a new age of pot policies, and to see if the presidential election will be inspired by a weed heavy political climate.
What kind of affect does this have on the recovery community, and how many people will find themselves caught in the cross-fire of marijuana marketing? Will this new change in the way society views drugs and drug use be helpful toward combatting stigma and stereotype? If you or someone you love is struggling with substance abuse or addiction, please call toll-free 1-800-951-6135