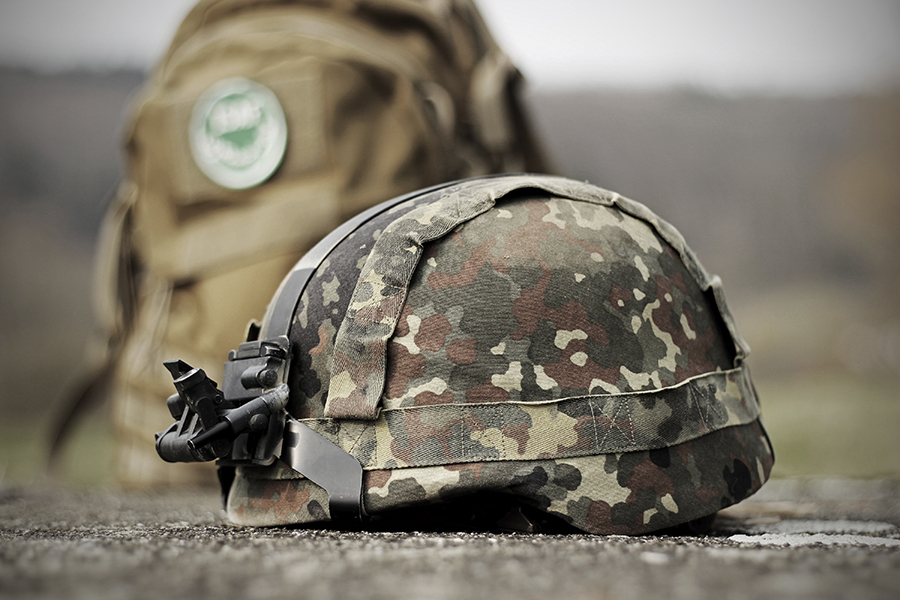 By Cheryl Steinberg
When you think "PTSD," you probably imagine our war veterans returning home who are dealing with debilitating mental illness – especially post-traumatic stress disorder. Although PTSD can affect anyone who has experienced or even witnessed a traumatic event, our veterans, by far, make up a large portion of Americans with this form of mental illness.
With marijuana gaining more and more acceptance in the country, for both medical and recreational use, its high time we made it possible for vets to reap any benefits cannabis may have.
Well, now for the first time, vets who suffer from PTSD will be allowed to smoke marijuana as part of a government-backed study.
Vets with PTSD Smoke Marijuana for Government Study
The National Institute on Drug Abuse (NIDA) recently decided to expand the nation's marijuana cultivation program – in which it contracts with the University of Mississippi to grow marijuana for use in research studies – opening the door for new treatment studies to be conducted.
The contract was renewed in 2015, leading the way for more new treatment studies.
And now, one of the most significant studies that's been caught up in red tape is finally coming to fruition: a study designed to help our military veterans cope better with the symptoms of post-traumatic stress syndrome.NIDA will supply new strains of federally-grown cannabis to the researchers. NIDA's goal for its new growth program is to keep up with all of the diverse strains of cannabis that are currently being offered by the medical marijuana industry.
American Vets and PTSD
The Veterans Affairs Department estimates that between 11% and 20% of Iraq and Afghanistan war veterans respectively suffer from PTSD. Given the military-induced severity of post-traumatic stress disorder, it is hoped the marijuana will provide relief to thousands of veterans that fought so bravely for their country.
The Study
Seventy-six veterans will take part in the study that will measure the effects of different potencies of marijuana that is smoked in treating their symptoms related to PTSD.
A spokesman for the Multidisciplinary Association for Psychedelic Studies, Brad Burge, explained that the research project is, "the first whole-plant marijuana study." This means that the marijuana used in the study will not be manufactured into a pill or a drink form; this PTSD study will actually allow the participating veterans to use marijuana as a medicine by smoking it.
Although the federal government approved the study a year ago, it has been on hold, pending approval by NIDA in order to gain access to the drug supply needed. Now that NIDA has renewed the contract with U of Miss., it looks like the study is finally going to be a 'go.'
A major challenge of the study is that, thus far, NIDA has only produced three of the four strains of marijuana needed for the research. This includes a "placebo" strain. "We have approval to purchase it from NIDA, but they won't give us a time estimate on when they'll be able to deliver it," Burge said.
If you or someone you love is struggling with a psychiatric disorder, such as PTSD, and has turned to drugs in order to cope, this can lead to more emotional and physical problems. Dual diagnosis treatment is available, which treats all issues simultaneously for the best treatment outcomes. Please call toll-free 1-800-951-6135.