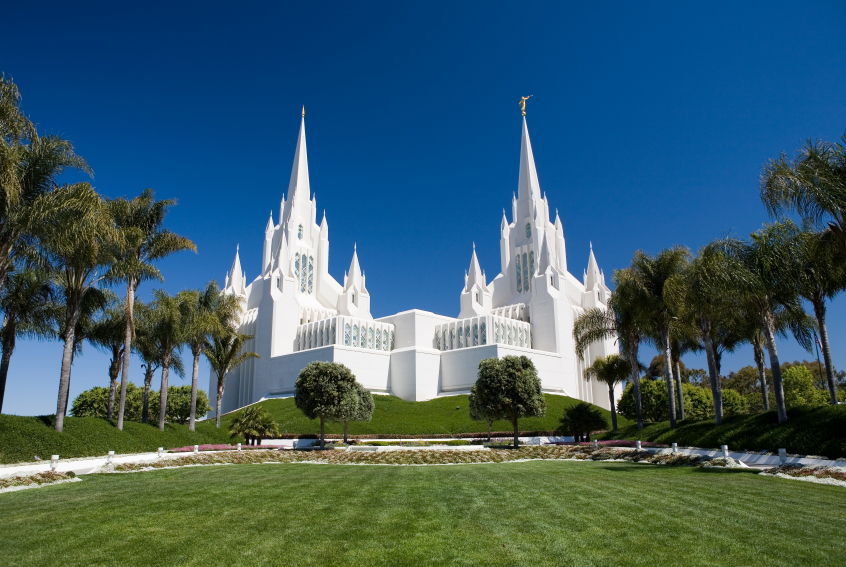 Author: Justin Mckibben
While the Church of Latter-day Saints is not famous for being progressive or revolutionary, when dealing with addiction the church seems to have made some serious leaps and bounds.
This is a church that has come up short on various issues from racial and gender equality to LGBT rights. However LDS's Addiction Recovery Program (ARP) is actually quite radical considering the churches sternly conservative and religious views.
Word of Wisdom
To see the significance of the LDS church establishing an addiction recovery program, we have to evaluate the Word of Wisdom, which is a fundamental text from the LDS faith outlining strict rules for physical and spiritual health, and how it preaches to the members of the church.
The Word of Wisdom forbids members of the church from consuming:
Alcohol
Drugs (excluding medication, taken as prescribed by a doctor)
Indulgence in these substances is clearly considered a sin by the church and all members are expected to firmly obey to the doctrine. So when we hear more about the ARP fellowship, we begin to see why it is so inspiring they have created this compassionate system of support.
The Escape From Bondage
The beginning of the LDS revolutionary recovery program began with one woman's story back in 1981. Her name was Colleen, and she felt like she was "the most miserable 'active' Latter-day Saint." Colleen had sought refuge from her own sense of isolation in eating, and it began to take a toll.
Colleen tried dieting and applying her faith to her abstinence, but to no avail. Then finally a fellow Latter-day Saint took her to an Overeaters Anonymous (OA) meeting and she was introduced to the 12 Steps.
Colleen began to recover from her food addiction through OA, and because she was still very involved in the LDS Church, she said she,
"…used the Book of Mormon to magnify the concepts in the Steps."
In 1991 Colleen later published He Did Deliver Me From Bondage, a kind of fusion of 12 step and LDS gospel for LDS addicts and their families.
By 1995, a group called LDS Social Services (Now LDS Family Services) contacted Colleen hoping to use her book in companionship with their newly formed substance abuse recovery pilot program. That program would eventually become the Addiction Recovery Program.
The Addiction Recovery Program
Nearly 10 years later the Addiction Recovery Program (ARP) was just becoming a firmly established facet of the church, with elders and recovering addicts working to put together a more comprehensive handbook for the program, drawing from, but not entirely dependent on, He Did Deliver Me From Bondage. The resulting text is currently used in ARP meetings and can be found via The Addiction Recovery Program's website.
Even a cursory look through ARP materials will reveal one thing: ARP is a 12-step a Jesus-centric recovery program with significant helping of Church Authority. So unlike most 12 step fellowships, this is based on a very specific faith system.
It is probably safe to say this program is not for everyone.
Other 12 Step Fellowships such as Alcoholics Anonymous or Narcotics Anonymous are explicitly without religious affiliation, but ARP is unapologetically a product of the Church of Latter-day Saints. Where AA or NA suggest that members come to their own understanding of a Higher Power, LDS's program is very concrete on their beliefs of who God is and how to seek him.
An Outsider Issue
For addicts who not affiliated with LDS, this is probably a huge turn-off from the fellowship, and understandably so since many addicts have a lot of difficulty accepting religious doctrine as fact. Yet for those already in the church or whose beliefs align with LDS, they'll find a remarkably well-organized program with a overabundance of resources about ARP and tools to support someone trying to achieve sobriety, such as:
Informative videos
Explanations of the 12 steps (as interpreted through LDS)
Resources in multiple languages
A searchable database of ARP meetings
While anyone familiar with 12 Step Recovery as presented by AA or NA might see this as an injustice to the foundations of 12 Step Programs, looking at the ARP as an LDS outsider might block our opinions off from understand what ARP could offer someone inside or close to the religion.
In our society drug use and drinking alcohol has become acceptable to some extent, until it became substance abuse or addiction. Though asking for help in any context is difficult, try to imagine how much more difficult it would be if your entire community considered you a sinner for even touching the substance in the first place.
Of course there are many complex issues to unpack about the ARP program, especially for those of us who are not LDS.
Moral Failing
The belief that an addiction is anything other than a moral failing (or the work of Satan) is still controversial inside LDS. As most of us in the recovery community see it today, addiction is far more than that, but in a belief system that considers it a sin, stigma rules all.
Promotion
Where traditional 12-step groups have an "attraction not promotion" philosophy, recruitment is a central tenant of the LDS faith. Missionary couples are often responsible for orchestrating ARP meetings, though the facilitators inside the groups are generally recovering addicts.
Because stigma is such a huge hurdle, the use of promotion makes more sense in the ARP method because it reaches out to people who afraid to be judged by their God and their congregation for their addictions. Getting in touch with people in the LDS communities who are struggling gives them hope without having to seek out help from those who may condemn their behaviors.
Pornography
Close to 25% of ARP meetings focus solely on recovery from pornography addiction. Any pornography is considered a sin by the church, so what may be considered normal to outsiders is viewed as a pornography addiction by the LDS church.
Yet, the reason the ARP is seen as such a groundbreaking concept is because from within a religion where addiction is viewed as a moral failing and a sin, the fact there is a program developed to treat addicts with compassion and help actively help them in a plan of recovery is revolutionary. Compassion and supportive fellowship should always be celebrated, especially for a group which is sometimes considered to be comically closed-minded.
A fellowship based on religion may work great for some, and there are so many spiritual programs of recovery. But religious recovery isn't for everybody. There are many of us agnostics and atheists recovering from alcohol and other drugs, and there are many paths to recovery and healing from substance abuse and addiction. If you or someone you love is struggling with substance abuse or addiction, please call toll-free 1-800-951-6135