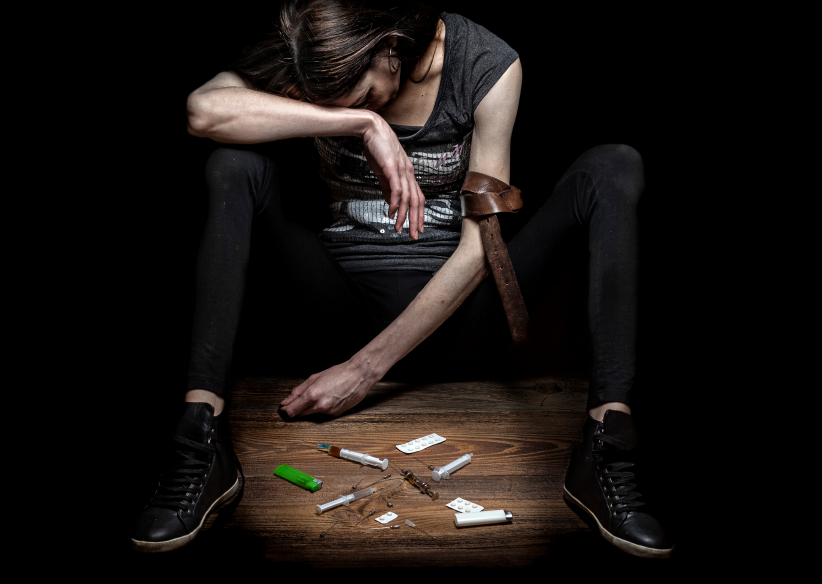 Author: Justin Mckibben
With the opioid epidemic in America there have been a lot of advances in the field of addiction treatment, as well as innovations in prevention and intervention. One of the most useful elements of preserving the lives of thousands of people across the country has been the development and implementation of the opioid overdose antidote Narcan. So many people are impacted by opioid abuse, and so many families and friends to addicts want to help in any way they can to give their loved ones an opportunity at surviving their struggles. A lot of people are still unsure how to obtain some of these life-saving resources, especially when it comes to the overdose antidote.
The truth is, basically anyone can get access to Naloxone or Narcan, with various expansion programs existing for the purpose of providing vital support to the communities afflicted. Also, anyone can be trained on how to use it. There are a few ways to obtain Narcan.
How Do You Get Narcan: What is Narcan/Naloxone
​Just to verify, Narcan is the brand name of this life-saving medication. Naloxone is the generic name. Narcan (Naloxone) is used to counteract and reverse the deadly effects of an overdose of opiate drugs such as heroin, Oxycodone,Hydrocodone and others as well.
Naloxone hydrochloride, the scientific name, is a white to slightly off-white powder and is soluble in water. Naloxone Hydrochloride injection is available as a non-preserved sterile solution for intravenous, intramuscular or subcutaneous administration in 1 mg/mL concentration.
Narcan is also supplied as a nasal spray, which provides for a decreased risk factor and makes it easier to administer for many by eliminating needles. In these forms, Naloxone and Narcan expansion has become a very big part of combatting the opioid epidemic, and through many groups advocating for its use, Narcan has become available in many ways.
How Do You Get Narcan: CVS and Walgreens
One way is through pharmacy companies like CVS and Walgreens.
Back in late 2015, the pharmacy company CVS announced it would be selling the opioid overdose antidote naloxone without a prescription in 14 states. Then in early 2016 CVS announced they would be expanding the program to 20 states by the end of the year. Of course, pharmacy boards in each state can make the decisions about offering Naloxone or Narcan without a prescription, but CVS has worked to further grant access to people all over the nation. You can look online to see if it is available in your area.
Also in early 2016 the pharmacy organization Walgreens announced two programs to address key issues in the opioid crisis.
Safe medical disposal kiosks for unused prescription drugs
Narcan expansion
By the end of 2016 Walgreens had expanded naloxone access without the requirement of a prescription to 33 states and the District of Columbia. Walgreens also continues to express the intention to further expand these programs. A quick online search you let you know if it is currently available without a prescription at a Walgreens near you.
How Do You Get Narcan: Other Options
In truth there are a lot of different ways to get Narcan, depending on where you are. To name a few:
Doctors Office
You can contact a family physician in order to gain access to a Naloxone or Narcan kit, and should even be able to get training on how to utilize it.
State or Local Health Department
Your state or local health department should be able to provide you with all the information about any Opioid Overdose Prevention Programs in your area that provide the resources and training for the overdose antidote.
Harm Reduction Organizations
There are clinics, community centers and other harm reduction organizations all over the country that work to provide extensive support, resources and information. The Harm Reduction Coalition is America's national harm reduction network operating overdose prevention programs for years.
The Overdose Prevention Alliance (OPA)
The OPA is a home for information and debate on drug overdose worldwide. It operates with the goal of cutting overdose and mortality rates. The OPA aims to collect and document major issues in overdose worldwide, encourage overdose prevention initiatives. Finding this resource could also be a huge help.
How Do You Get Narcan: Making a Difference
In the end, there are so many avenues someone can take to obtain this crucial tool in the fight against opioid overdose. Some community leaders even organize local workshops where they invite the public to come and get training on how to use Naloxone or Narcan. Some colleges even provide Naloxone kits to students, and many of both kinds of programs are free of charge.
The goal with any program is to try and save lives. At the end of the day that is what it comes down to; saving lives. Every bit of these resources makes a difference.
Still, beyond being revived from an overdose; beyond having access to the opioid overdose antidote is the need for safe and effective treatment. Having a second chance means using it. Keeping someone alive after a nearly fatal overdose is a huge feat, but there has to be more to helping someone, and that is where holistic drug and alcohol treatment programs make the biggest difference.
If you or someone you love have survived an opioid overdose and don't know what to do next, do not hesitate to get help. If you or someone you love is struggling, please call toll-free now. We want to help.